Top 10 Biggest Motorbike Brands in 2022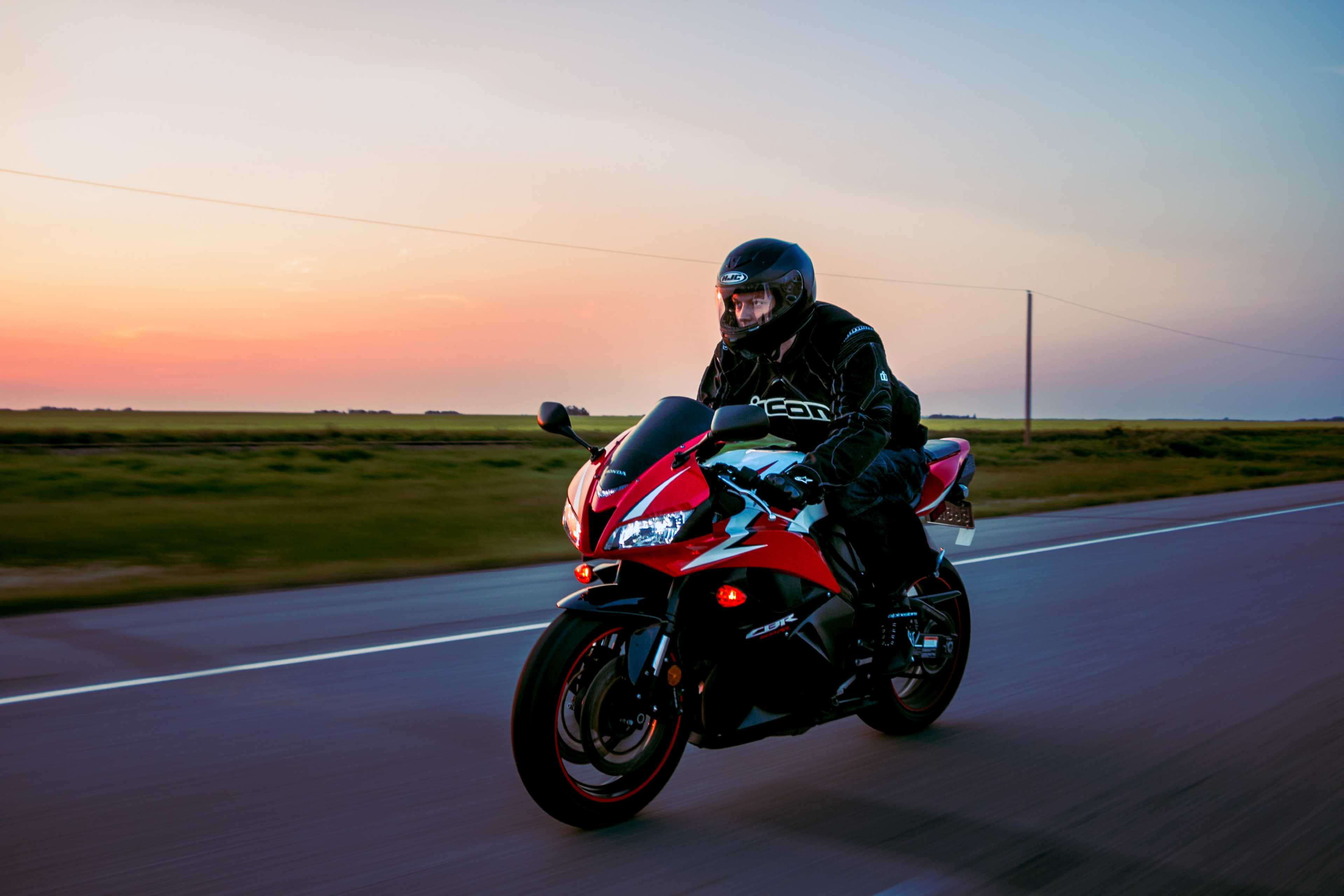 We've compiled a list of the top bike brands in the world based on the production and revenue in this article.
Motorbikes are a popular form of transportation around the world. They're great for maneuvering in crowded cities as you can take them up on sidewalks and slide through cars in traffic. So it's no doubt that motorbikes are getting more and more popular throughout the years.
Manufacturers are working on making their bikes faster and more efficient. This in turn in promoting a healthy engine economy and offering motorbikes at affordable prices.
Sales are also, therefore, increasing for these companies and helping them make a name for themselves as the top motorbike brands. Today, let's take a look at the 10 biggest motorbike brands by production and revenue in 2021.
Rank 10. Piaggio
Piaggio, the Italian motorbike company ranks 10th in the world for 2021 as the biggest motorbike brand by production. They've made 376,000 total sales and have grossed over 1.5 Billion USD in revenue the past year. The company was first founded in 1884 by Rinaldo Piaggio and then taken over by his son Enrico Piaggio after his death.
Today, Piaggio stands tall as a leading motorbike manufacturing company. They own a total of seven brands, notable being Vespa, Moto Guzzi, Aprilia, and Derbi.
In India specifically, the Vespa brand is incredibly popular. They're incredibly popular in India and have excelled a lot in the scooter market. 
Rank 9. KTM
KTM AG, or KTM Sport motorcycle AG as some people know it, is a motorbike company in Europe's Austria producing both motorcycles and sports cars. The company is owned by Pierer Mobility AG and the popular Indian motorbike manufacturer Bajaj Auto. The company first started in the mid-30s. 
Today, KTM is a top motorbike manufacturer, making close to 1.8 Billion USD in revenue and manufacturing over 270,000 units. As the years progressed, KTM got into making sports bikes and sports cars.
This has made them a name in professional racing. And ever since 2012, KTM has held the title for 4 consecutive years as the largest motorbike manufacturer in Europe.
Rank 8. Royal Enfield
Initially under the name The Enfield Cycle Company Limited, Royal Enfield is a motorbike manufacturer based in Redditch, Worcestershire that sells motorbikes and commercial cars. You might know them for making the Royal Enfield Bullet, the bike that paved the way for modern motorcycle design and is still followed to this day. 
Today, Royal Enfield mostly makes premium motor cars. They have a 95% market share in India for motorbikes in the 250cc to 750cc range. They've made over 1.2 Billion dollars in sales with around 700 thousand units sold. 
Rank 7. BMW
You've definitely heard of BMW — the German company that specializes in making luxury cars and motorbikes. Its headquarters is based in Munich, Germany.
BMW actually used to make airplane engines in its early days. Today, they make luxury cars under the names like BMW and Rolls-Royce. Their motorbikes are simply called BMW Motorrad, meaning BMW Motorbike in German. 
BMW was the 14th largest producer of motorbikes in 2017 but has made its way into rank 7 for 2021. They've amassed over 2.6 Billion dollars in revenue and have sold around 170,000 units last year.
They manage to make high revenue despite lower unit sales. This is because BMW focuses on making luxury cars, with premium build qualities and myriad luxury features, for which they can charge their customers a premium.
Rank 6. Suzuki
Suzuki is a Japanese motorbike manufacturer that produces cars, bikes, and internal combustion engines. It's a multinational company working in 23 countries and sells products around the globe. 
Today, they rank 6 by production and revenue, selling more than 1.5 Million units and grossing over 1.8 Billion USD. Suzuki is a diversified company that works in selling bikes, motor vehicle parts, and such.
They acquired the popular Indian motorbike manufacturer Maruti and sell a lot of Maruti Suzuki vehicles in the Indian market. The company also specializes in making sports cars and has made a name for itself in the sports arena.
Rank 5. TVS
TVS is a motorbike and three-wheeler manufacturing company based in India. It currently ranks 5th in the world and 3rd in India. It produced over 3 Million units last year and grossed around 3.2 Billion dollars. 
The company is a big exporter of motor vehicles in India. Around 85% of their products are recyclable, so they are environmentally conscious as well. 
TVS is mostly famous in India. Their model TVS Apache is popular among Indian and international motorbike users, and the company has sold a lot of these units. 
Rank 4. Bajaj Auto
Bajaj Auto is an Indian motorbike manufacturer that's in the top 5 biggest motorbike brands by production and revenue in 2021. They also own KTM AG, the company you saw at rank 9 in our list. 
The company focuses mainly on the production of bikes, rickshaws, and scooters in India. It's the second-largest motorbike manufacturer in India just after TVS.
They have multiple production plants spread throughout the country. The previous year they were able to make 4.2 Billion dollars in revenue with over 3.6 Million units sold. This makes Bajaj is a powerhouse company in both India and around the world. 
Rank 3. Yamaha
Yamaha Motor Company is a Japanese company that specializes in the making of motorbikes and a wide range of other motor products. The Motor division was created in 1955 and the company works under the Yamaha Corporation. 
This company has its presence throughout the world, delivering products in more than 180 countries. It made 2.3 Billion dollars in revenue with 5 Million units sold. Most of this revenue, about 90%, comes from exporting their services throughout the globe.
They also have a strong presence in professional motorcycle racing and Yamaha bikes have won multiple international championships. 
Rank 2. Hero Moto Corp
Hero Moto Corp, the company based in India, is a leading company in the automobile market by having about 38% market share in the Indian motorbike industry.
They've gained over 4.2 Billion dollars in revenue last year and produced 5.8 Million units. It's a constantly growing company, with 6 manufacturing plants — 5 in India and 1 in Columbia, and has its presence in over 35 countries.
They're increasing their presence rapidly in South Asian countries like Bangladesh and Nepal, where Hero Moto Corp has become a household name.
Rank 1. Honda
Honda takes the prize for the top motorbike brand in 2021. It's a Japanese multinational company with headquarters based in Tokyo, Japan, and produces products ranging from motorbikes to power supplies.
Interestingly, Honda Motors has been the top motorbike manufacturer since as early as 1959. They've sold 19.3 Million units the past year and have grossed a whopping 13.6 Billion dollars, beating their market by a large margin. 
Today, Honda is a local sensation in India and around the world. With high hopes of a green future, Honda has also started manufacturing electric vehicles and hopes to take over the EV market as well in the future.
Read More Top 20 Powerful Passports in the world