Sri Lanka's Economic Crisis 2022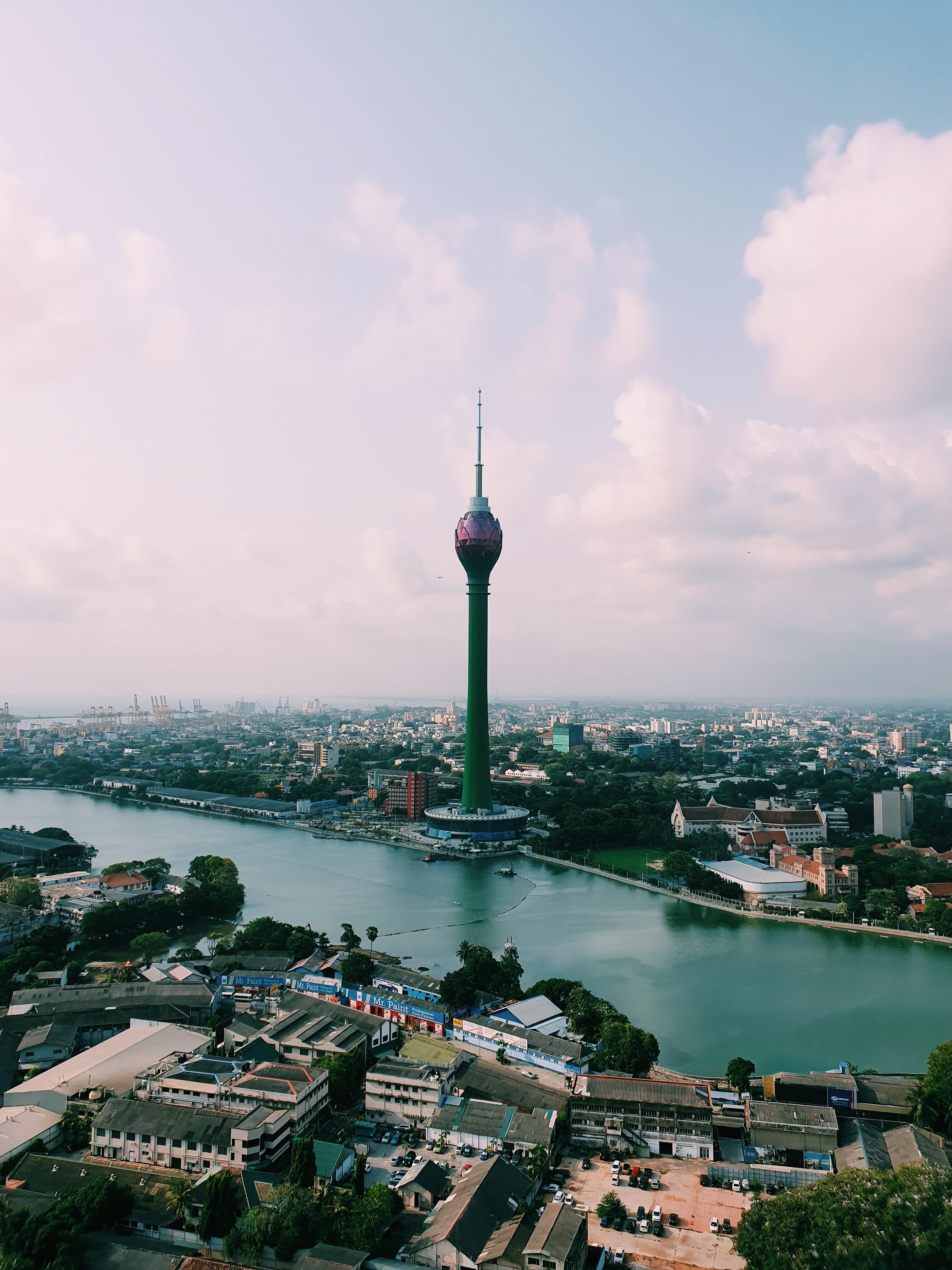 Sri Lanka is undergoing one of the greatest economic crises it has ever experienced.
With an island nation of 22 million people, it is currently engulfed in an economic and political crisis, with protesters violating curfews and senior officials resigning in mass numbers.
The cause of Sri Lanka's economic crisis Sri Lanka relies heavily on foreign commodities. It imports petroleum, food, paper, sugar, lentils, pharmaceuticals, and transportation equipment, among other things. Most countries will maintain foreign currencies to trade for these commodities, but the sky-high costs in Sri Lanka cause the lack of foreign cash.
The epidemic and the Russia-Ukraine conflict have exacerbated the situation, but warnings of a potential economic calamity have been issued for a long time.
What Causes the Crisis?
After Sri Lanka's independence from the British in 1948, export-oriented items such as tea, coffee, rubber, and spices ruled the country's agriculture. The foreign currency earned from selling these crops accounted for a significant amount of its GDP, which was used to buy basics such as food.
Over time, the nation began exporting clothing and generating foreign currency through tourism and remittances. As a result, any drop in exports would be an economic shock, straining foreign exchange reserves.
As a result, Sri Lanka frequently had balance-of-payments problems. In 1965, it obtained 16 loans from the International Monetary Fund (IMF). These loans came with conditions, such as decreasing the budget deficits, maintaining a tight monetary policy, cutting government food subsidies for Sri Lankans, and devaluing the currency. However, effective fiscal policy mandates that governments spend more to stimulate the economy in times of economic crisis. With the IMF's criteria, it becomes inconvenient. Despite this, IMF loans continued to climb, and a struggling economy acquired an increasing amount of debt load.
From 2016 to 2019, the nation got a US$1.5 billion debt loan over three years. Unfortunately, the circumstances were similar, and the economy's health deteriorated at this time. Growth, investments, savings, and income decreased, but the debt load increased.
In 2019, two economic shocks exacerbated an already dire position. First, in April 2019, there were a series of bomb attacks on churches and luxury hotels in Colombo. The explosions reduced visitor visits by up to 80%, according to some sources, and depleted foreign exchange reserves. 
External shocks have also played a significant part in Sri Lanka's difficulties. For example, COVID-19 wreaked havoc on a tourism industry already recovering from terrorism, a sector critical to government income and job development. The epidemic also significantly impacted remittances or money sent home by Sri Lankans working overseas.
Second, the new administration of President Gotabaya Rajapaksa lowered taxes unjustly. Value-added tax rates were reduced from 15% to 8%. Other indirect taxes, including the nation-building tax, the pay-as-you-earn tax, and financial service charges, were repealed. Corporate tax rates have been cut from 28% to 24%. These tax cuts cost the economy about 2% of its gross domestic product in revenue.
The COVID-19 pandemic began in March 2020. The Rajapaksa administration committed another grave error in April 2021. To avoid depleting foreign exchange reserves, all fertilizer imports were prohibited. Sri Lanka has been expressed as a country with 100 percent organic agriculture. This strategy, which was repealed in November 2021, resulted in a sharp drop in agricultural output, necessitating increased imports. Tea and rubber productivity fell due to the fertilizer prohibition, resulting in fewer export earnings. Because of decreasing export earnings, there was less money available to import food, resulting in food shortages.
Because there is less food and merchandise to purchase but no drop in demand, prices for these commodities rise. As a result, in February 2022, inflation reached 17.5%.
What Effect Does this have on People?
Srilanka has just defaulted on its foreign loans for the first time since independence. As a result, the country's 22 million inhabitants are experiencing debilitating 12-hour power outages and severe shortages of food, fuel, and other necessities.
The increase in prices has reached an all-time high of 17.5%, with food costs such as a kilogram of rice rising to 500 Sri Lankan rupees (A$2.10) from approximately 80 rupees (A$0.34). In addition, due to scarcity, a 400g package of milk powder is said to cost more than 250 rupees (A$1.05), while it generally costs approximately 60 rupees (A$0.25).
"On March 28, people in several country regions had to line to get critical food commodities offered at concessionary pricing by the Sathosa," the Sri Lankan news website News 1st reported on March 29.
Are China's Loans to Sri Lanka Responsible for the Country's Economic Troubles?
Many people feel that Sri Lanka's economic links with China are a significant cause of the issue. The United States refers to the tactic as "debt-trap diplomacy." This is when a creditor country or institution extends debt to a borrowing country to boost the lender's political power — if the borrower extends themselves and is unable to repay the money, they are at the mercy of the creditor.
However, Chinese loans amounted to just around 10% of Sri Lanka's overall foreign debt in 2020. The majority – approximately 30% – may be attributable to overseas sovereign bonds. Japan contributes a more extensive amount of its foreign debt, accounting for 11%.
Defaults on China's infrastructure loans to Sri Lanka, particularly the funding of the Hambantota port, are being mentioned as contributing reasons to the crisis.
However, these facts do not add up. The Chinese Exim Bank funded the building of the Hambantota port. The port was losing money. Therefore Sri Lanka leased it out for 99 years to the Chinese Merchant's Group for $1.12 billion.
So, instead of causing a balance of payments crisis (when more money or exports are going out than coming in), the Hambantota port disaster increased Sri Lanka's foreign exchange reserves by US$1.12 billion.
How Much Foreign Debt does Sri Lanka have to Repay?
After all, the President's younger brother, Finance Minister Basil Rajapaksa, has stated that the nation must pay $ 6.9 billion in total foreign debt this year, including a $ 1 billion sovereign bond expiring in July and interest payments to other foreign lenders.
Foreign reserves in the country have fallen below $50 million. As a result, the government has been compelled to defer payments on $7 billion in foreign debt due this year, with over $25 billion due by 2026 out of $51 billion.
Protest that Took Place
On April 1, President Gotabaya Rajpaksha declared an emergency. However, he withdrew it in less than a week after significant protests by outraged residents over the government's handling of the problem.
Protests in the hundreds of thousands took place on Sunday in Colombo and around the country, defying the curfew and demanding the government resign. The cabinet resigned in masse amid growing unrest in the government's ranks.
Protesters often yelled chants such as "Go Home Gota" and "Go Home Rajapaksas" throughout the demonstrations. Teachers, students, physicians, nurses, IT professionals, farmers, attorneys, social activists, engineers, and a few police personnel with no direct political connection have mostly staged the protests. In addition, Sri Lanka's youth population has played a significant role in rallies against the Rajapakshas. The government declared a state of emergency, authorized the military to arrest citizens, imposed curfews, restricted social media like Facebook, Twitter, WhatsApp, Instagram, Viber, and YouTube, assaulted protestors and journalists, and detained internet activists. These actions have only enhanced the government's disfavor.
What has the Government Said?
President Rajapaksa released a statement on April 4 but did not address the resignations immediately instead of calling all parties to work together for the welfare of all residents and future generations.
Possible Steps for the Solution to the Crisis
In all likelihood, Sri Lanka will now acquire a 17th IMF loan to help it get through the current crisis, which will come with new terms.
A deflationary fiscal strategy would be implemented, limiting the chances for economic recovery and exacerbating the miseries of the Sri Lankan people.
Sri Lanka has also asked for aid from China and India, with New Delhi already offering a $1 billion credit line in March – but some analysts worry that this assistance may prolong rather than resolve the problem.
There is still a lot of indeterminacy about what will happen next; according to the country's central bank, national consumer price inflation has nearly quadrupled, from 6.2 percent in September to 17.5 percent in February. In addition, Sri Lanka must repay almost $4 billion in debt throughout the remainder of this year, including a $1 billion international sovereign bond maturing in July.
Read More Response to the Cost of Living Crisis