Elon Musk: Tesla CEO's Inspiring Success Story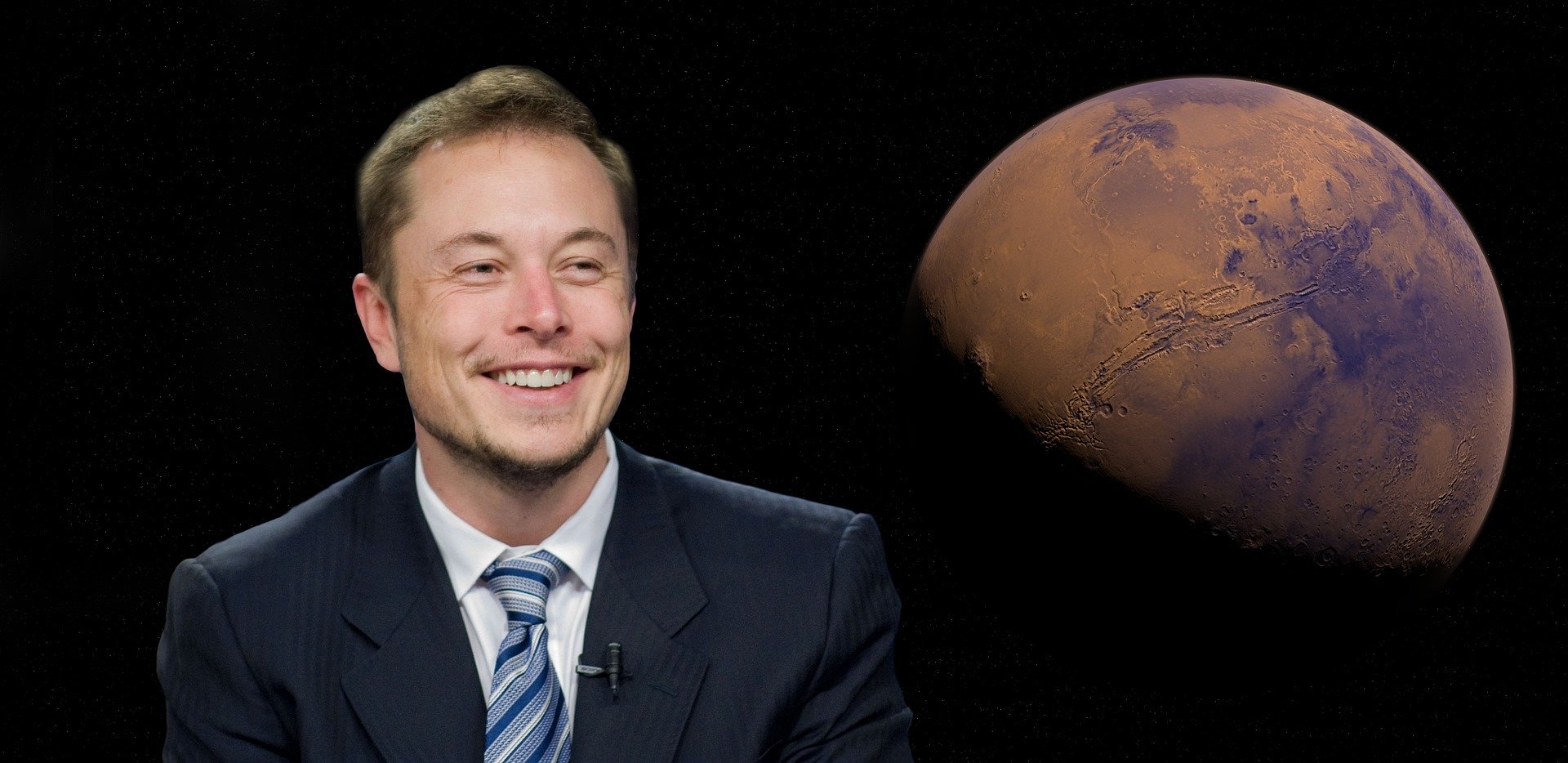 We almost all have heard the name Elon Musk. He is well known for his wealth, companies, and controversies. But many people are unaware of how he reached there. This article is all about his struggles, contributions, and how he pursued his career to this.
Introduction
On June 28 in 1971, Elon Musk was born in Pretoria, South Africa. He is an American entrepreneur and businessman who created X.com, eventually becoming PayPal, SpaceX, and Tesla Motors. When he sold his startup company, Zip2, in his late twenties, Musk became a multimillionaire.
Musk made news in 2012 when he launched SpaceX, the first commercial vehicle to reach the International Space Station. He expanded his portfolio with the purchase of SolarCity in 2016. He solidified his position by serving as an adviser to President Donald Trump in the early days of his presidency. Elon Musk reportedly topped Jeff Bezos as the world's wealthiest man in January 2021.
Family
Maye Musk, the mother of Elon Musk, is a Canadian model who is the oldest woman to appear in a Covergirl commercial. Musk had to work five jobs to support her family when she was younger. Errol Musk, Musk's father, is a wealthy South-African engineer.
He spent his early years in South Africa with his brother Kimbal and sister Tosca. Musk became interested in computers around his parents' divorce when he was ten years old.
He made a video game at 12 and sold it to a computer magazine. Musk was bookish. He was bullied until 15 and learned karate and wrestling to defend himself.
Wives and Children 
Musk has had two marriages. In 2000, Elon Musk married Justine Wilson. He had six children with her. Their first son died of sudden death syndrome at ten weeks in 2002. They have five more kids together, including twins Griffin and Xavier and triplets named Kai, Saxon, and Damian.
He met actress Talulah Riley after his divorce from Wilson. In 2010, the couple got married. They divorced later in 2012 but married again in 2013. In 2016 again, their marriage came to an end with a divorce.
Musk has started seeing actress Amber Heard in 2016 after his divorce from Riley was finalized. The pair split in August 2017 due to their busy schedules; they reunited in January 2018, only to break again a month later.
Musk began dating artist Grimes in May 2018. That month, Grimes revealed that she had changed her name to "c," the sign for light speed, purportedly with Musk's blessing. On May 4, 2020, Grimes and Musk welcomed their kid.
Education
Elon Musk traveled to Canada at the age of 17 in 1989 to attend Queen's University and dodge military service in South Africa. He left South Africa after getting a Canadian passport.
He refused to support apartheid through compulsory military duty and wanted to pursue the higher economic prospects offered in the United States. He earned his Canadian citizenship the same year to get American citizenship that way.
In 1992, he left Canada to attend the University of Pennsylvania to study business and physics. He earned a bachelor's degree in economics and a second bachelor's in physics. Then he went to Stanford University in California to seek a Ph.D. in energy physics.
However, his decision coincided nicely with the Internet explosion, and he walked out of Stanford after two days of joining. He became a US citizen later in 2002.
Companies:
Zip2 Corporation 
It is a private corporation and a startup that provides maps and business directories to online newspapers based in the United States. Elon Musk, along with his brother, Kimbal Musk, founded their first firm, Zip2 Corporation, in 1995. Zip2, an online city guide, contributed information for The New York Times and the Chicago Tribune's new websites.
It was purchased for $307 million in cash and $34 million in stock options by a division of Compaq Computer Corporation in 1999.
PayPal
After Compaq purchased zip2 for $307 million in 1999, Musk launched X.com, which later became PayPal, an online financial services company specializing in online money transfers. The following year, X.com was acquired, resulting in the establishment of PayPal.
It was purchased for $1.5 billion in 2002 by eBay's online auction site. Musk made his first billion. Musk had 11% of PayPal equity before the sale.
SpaceX
Elon Musk has long believed that humanity must evolve into a multiplanet species to survive. He was concerned with the high cost of rocket launchers. Musk established his third firm, Space Exploration Technologies Corporation, or SpaceX, in 2002 to develop spaceships. In 2008 NASA gave SpaceX the contract to handle cargo transport for the Space Station.
The Falcon 1 was first launched in 2006, and the giant Falcon 9 was first launched in 2010 were the company's first two rockets, both of which were planned to be substantially less expensive than rival rockets. Nevertheless, Elon Musk and SpaceX made history on May 22, 2012, when the company sent an uncrewed spacecraft through its Falcon 9 rocket.
It was the first time for a private firm to send a spacecraft to the International Space Station. It was carrying 1,000 pounds of supplies for the astronauts stationed there. A Falcon 9 successfully delivered a satellite to orbit in December 2013.
In February 2015, SpaceX launched another Falcon 9, carrying the Deep Space Climate Observatory satellite, which will monitor the extreme radiation of the sun and the effect of power grids on Earth simultaneously.
In 2017, SpaceX successfully test-fired and landed a Falcon 9 rocket built of reusable parts for more economical space travel. Unfortunately, an explosion happened during a test of the company's new Block 5 Merlin engine in November 2017, causing a setback.
According to SpaceX, no one was injured, and the problem did not prevent the company from launching a new generation of Falcon 9.
The Falcon Heavy rocket, launched in 2018, was designed to carry 117,000 pounds to orbit, roughly twice as much as its closest competitor, the Boeing Company's Delta IV Heavy, at a third of the price. The Super Heavy–Starship system is SpaceX's successor to the Falcon 9 and the Falcon Heavy.
The Super Heavy rocket would lift 100,000 kg into Earth orbit. The spacecraft meant transporting people and cargo between cities on Earth while also establishing bases on the Moon and Mars.
The Dragon spacecraft, which transports supplies to the International Space Station, was also developed by SpaceX. It was able to carry seven astronauts, and in 2020, it flew astronauts Doug Hurley and Robert Behnken to the International Space Station.
In addition, Musk aimed to lower the cost of space travel by constructing a reusable rocket.
Musk unveiled an updated concept proposal for his BFR as "Big Falcon Rocket"), a 31-engine behemoth topped with a spaceship capable of transporting at least 100 passengers in September 2017.
The US government granted SpaceX authorization to launch satellites into low orbit to deliver Internet access in late March 2018.
He launched the first batch of 60 satellites in May 2019 and the second payload of 60 satellites in November. In addition, SpaceX was planning to launch the first cargo trips to the International Space Station.
Musk was the principal designer of the Falcon rockets, the Dragon, and the Grasshopper and the CEO of SpaceX. 
Tesla
Musk has long been fascinated by the potential of electric vehicles, and in 2004 he became one of the primary investors in Tesla Motors (later renamed Tesla), an electric vehicle startup created by entrepreneurs Martin Eberhard and Marc Tarpenning.
Tesla Motors is a California-based electric vehicle manufacturer. He is the co-founder, CEO, and product architect of Tesla. Also, he is in charge of product development, engineering, and design.
Roadster
Tesla debuted its first automobile, the Roadster, in 2006, with a range of 245 miles on a single charge. It was a sports car that could travel from 0 to 60 miles per hour in less than four seconds, unlike most earlier electric vehicles, which Musk considered were stodgy and uninspiring.
Model S
Tesla revealed plans for the Model S, the company's first electric sedan, to compete with the BMW 5 series in August 2008. with a starting price of $58,570, The Model S finally went into production in 2012. 
The Model X premium, which debuted in 2015, earned even more praise. In 2017, the manufacture of the Model 3, a less priced vehicle, began.
A Model S established a four-door sedan speed record at Laguna Seca Raceway in Monterey County, California, in September 2019, utilizing what Musk described as a "Plaid powertrain."
Musk has expressed qualms about Tesla being publicly listed, and in August 2018, he tweeted that he had got funds to take the firm private. However, Tesla's board of directors rejected the proposed settlement shortly after because Musk had threatened to resign. As a result, Elon Musk was required to step down as chairman for three years, but he remained CEO.
Dissatisfied with a high-speed rail system's estimated cost in California, Musk proposed the Hyperloop in 2013. It is a pneumatic tube in which a pod carrying 28 passengers would travel 350 miles at a top speed of 760 miles, nearly the speed of sound.
Musk said that the Hyperloop will cost under $6 billion and that the system could accommodate the six million people that travel that route each year, with pods departing every two minutes on average.
3rd Model
Following lengthy production delays, the Model 3 was finally released in early 2019. The automobile was initially priced at $35,000, a considerably more affordable pricing point than Tesla's Model S and X electric cars, starting at $69,500 and going higher.
Musk indicated in June that Tesla would be cutting off 9% of its workers, yet its production division would stay intact. In June 2018, he said that it had met its goal to produce 5,000 Model 3 cars per week.
SolarCity
In 2016, Elon Musk announced a $2.6 billion deal to merge his electric car and solar energy companies as a part of his ongoing efforts to promote and enhance sustainable energy and products for a broader consumer base.
Musk founded The Excavating Company in January 2017 to boring and build tunnels to alleviate traffic congestion. He started it with a practice dig at the SpaceX facility in Los Angeles.
Innovations and inventions
Hyperloop
Musk disclosed an idea for a new mode of transportation called the "Hyperloop" in August 2013, an invention that would allow people to commute between significant cities while drastically reducing travel time.
The Hyperloop would be run on renewable energy, would transport passengers in pods via a network of low-pressure tubes at speeds of 700 mph.
Neuralink and Artificial Intelligence
After showing his interest in artificial intelligence, Elon Musk became a co-chair of the OpenAI. The research firm began operations in 2015 with the declared goal of improving digital intelligence for the benefit of humanity.
Donald Trump's Relationship with him
Musk was appointed to President Donald Trump's Strategy and Policy Forum in December 2016, then to Trump's Manufacturing Jobs Initiative. Following Trump's election, Musk found himself on friendly terms with the new president and his advisers, as the administration declared plans to invest heavily in infrastructure.
Social work
Musk contributed $1 million to the #TeamTrees campaign in October 2019 to plant 20 million trees worldwide by 2020. For the occasion, he even changed his Twitter handle to Trylon.
Conclusion
Following a February investment round, investors valued the company at $74 billion. Musk now has a net worth of $242 billion, surpassing Mark Zuckerberg, Bill Gates, Bernard Arnault — and Jeff Bezos — thanks to the rise of Tesla's stock.