World's Richest Countries in 2023 (All 190 Countries)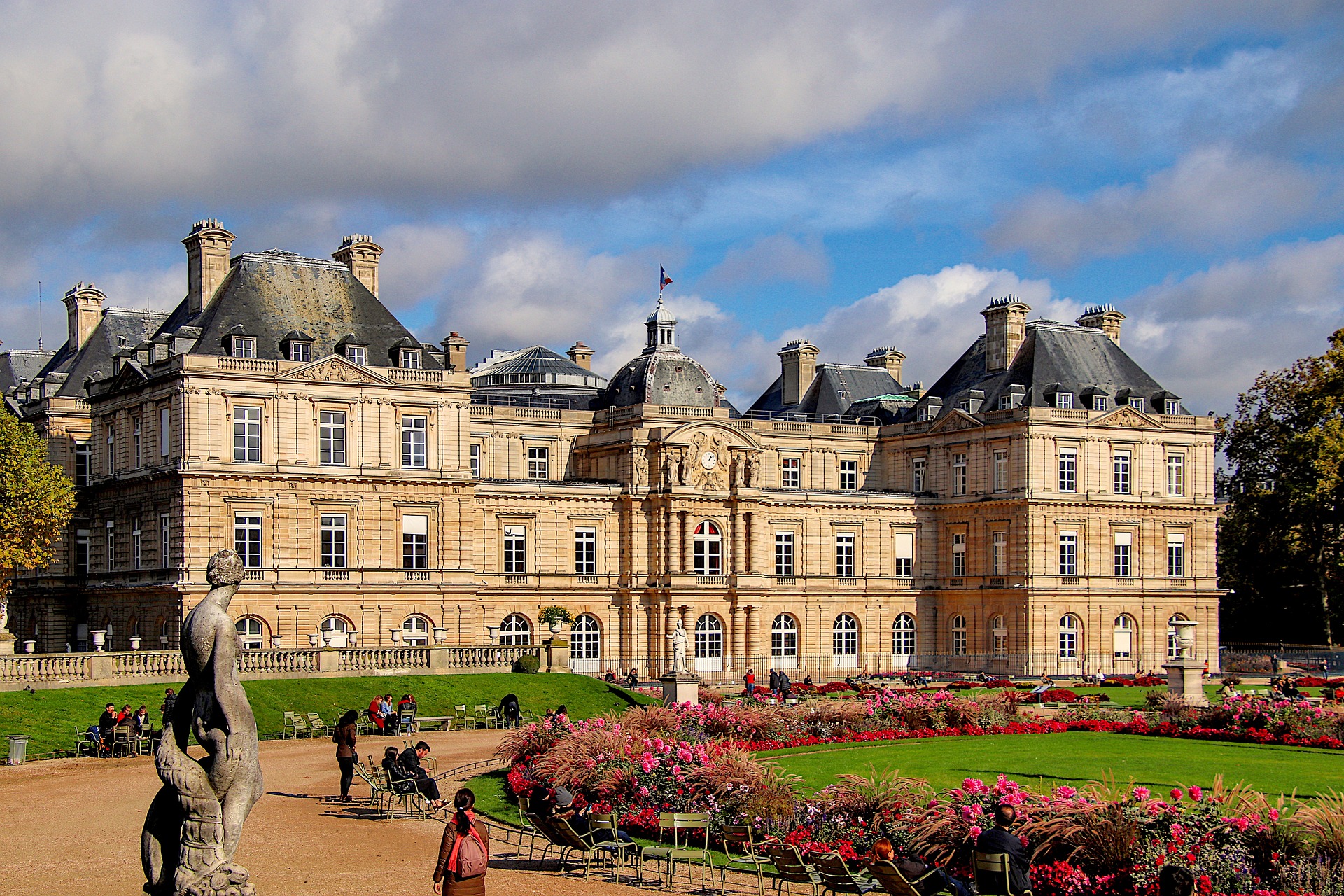 Richest Country, the term itself is a broad one. The richest country with the highest GDP per capita in 2023 is Luxembourg. This European nation, with a population of roughly 600 thousand, has a per capita GDP of approximately $127 thousand. 
The world's GDP per capita has gradually increased over time, and the global quality of living has improved dramatically. The International Monetary Fund has measured the GDP of every nation on earth. As of 2022, the countries with the highest GDP are:
1. Luxembourg
Luxembourg's wealth comes from many different industries, such as banking, steel, telecommunications, and tourism. 
Even though only about 600,000 people are living here, it is impressive that there are over 9,000 holding companies and the European Investment Bank. Businesses have been moving to Luxembourg for years to pay low taxes and pass the savings on to their customers.
2. Ireland
Ireland, The second richest country in the world. Their growth comes mainly from agriculture, textiles, food, information technology, mechanical engineering, and medicines. Ireland's leading trade partner is the United Kingdom. 
3. Norway
Approximately 30% of Norway's GDP is derived from the oil and gas industry. Iron, magnesium, titanium, and aluminum are among their exports. Over the past four or five decades, Norway's economy has radically shifted from the fishing sector to the oil business.
Norway is the twelfth largest oil-producing country worldwide. It is the fifth-greatest exporter of oil and third-largest exporter of gas.
Norway was rapidly generating more oil per person than any other nation. In Norway, the oil industry was becoming a major business. As a result, there were thousands of new employment generated. With the gift of oil, Norway was transitioning from a fishing-based economy to an oil-based economy that would generate billions of euros.
4. Switzerland
Switzerland is known worldwide for making high-quality goods, and people from all over the world are willing to pay more for that. Most of the things made in Switzerland are usually of very high quality.
The fact that Swiss companies put quality over price has made them very popular and well-known. It was also a big part of their economic growth because their companies brought more money from other countries into Switzerland. This helped them grow and hire more Swiss workers.
Swiss businesses are already so big that now they hire workers not just from Switzerland but from all over the world.
Swiss multinational companies like Nestle, Rolex, Roche, Novartis, and Glencore, to name a few, contribute to the Swiss economic miracle and help build Switzerland's legacy as a good quality producer.
5. Qatar
Qatar's economy is one of the most open in the middle east. The nation is renowned for its excessive wealth. Qatari people enjoy one of the highest monthly net earnings in the world, and the state owns or partially controls several world icons, from the Empire State Building in New York to the Paris Saint-Germain football club in France.
In recent decades, the demand for oil and natural gas has increased. As a result, it has aided Qatar in becoming the most stable economy in the Middle East.
However, possessing large oil and gas reserves does not ensure a thriving economy. For example, look at Valenzuela.
Most oil-rich economies squander money today rather than saving it for future economic development.
Qatar was aware that oil revenue is very variable. Therefore it began to save and invest the money it got from oil revenues.
The Qatar Investment Authority is a government-created fund that was established in 2005. As a sovereign wealth fund, it invests the money it receives from oil earnings to strengthen its economy and minimize its long-term reliance on oil.
The Qatari sovereign wealth fund invests worldwide to diversify and expand the global assets of Qatar's economy.
The Qatar investment fund was valued at 360 billion dollars in 2022. It has global investments in several asset types, including real estate, public corporations, and currencies.
6. Singapore
Singapore's income and corporation tax rates are half of those in the United States. Low taxes attracted many overseas businesses to Singapore, encouraging foreign direct investment as more companies invest in the economy, economic growth increases.
In the 1960s, when other economies had high tax rates, Lee Kuan Yew kept Singapore's tax rates low to attract international investment.
The government has ordered Singaporeans to deposit a part of their salary into their CPF as their incomes rise (Central provident fund).
In 1955, CPF was established by the British colonial government. Every employee is required to keep a CPF account and deposit a portion of their salary into a CPF account, with the employer making a corresponding payment.
7. United States
The U.S. economy is the most powerful in the world, comprising nearly about 20% of the world's GDP. More than 75% of the US GDP per person comes from the pharmaceuticals, oil, and gas industry. In addition, 20% comes from making cars and airplanes.
An entrepreneurial culture. People in the United States want to start businesses and help them grow and are willing to take risks. In the U.S., failing and trying again does not get you in trouble. Students who have gone to college or business school still want to start their businesses. In addition, the success of places like Silicon Valley and companies like Facebook makes people want to start their businesses.
A financial system that helps people start their businesses. The United States has a more advanced equity financing structure than European nations, and its banking system is less centralized, which is advantageous for local companies. In addition, the equity financing system involves "angel investors" who are eager to support new enterprises and a very active private investment market that helps finance the expansion of corporations.
In addition, more than 7,000 small banks in the national system of small local banks give loans to new businesses. These small banks are essential in their local communities.
Most of the basic research that drives high-tech entrepreneurship comes from U.S Universities. In addition, faculty members and people who have gotten their Ph.D. often spend time at new businesses near these universities. Both universities and companies like it when their activities overlap. This is because of how their cultures work. The best research universities bring in intelligent students from all over the world, and many stay in the U.S.
A population that is growing due to both natural growth and immigration. With a larger population comes a younger workforce that is more flexible and easier to train. 
The workforce is more productive when people can move around a lot within the United States. Because the actual income is higher in the United States, ambitious and talented young people from all over the world want to move there. Even though there are limits on who can come to the U.S., there are also special rules that give people access to the U.S. economy and a way to become a citizen ("green card") based on their skills and the support of businesses. People who want to come to the United States can do so through a separate "green card lottery."
People are more likely to work hard and long hours if the culture and tax system support that. For example, the average American worker puts in 1800 hours per year, much more than the 1500 hours they put in in France and the 1400 hours they put in Germany. But, people in some Asian countries work much longer hours. For example, in Hong Kong, Singapore, and Korea, people work more than 2,200 hours per year.
A source of energy that gives North America energy independence from other sources. The government ownership of land and mineral rights has encouraged the spread of oil and gas exploration and production.
The government is smaller than in other developed countries. For example, the OECD says that total spending by the federal, state, and local governments in the U.S. was 38% of GDP, while the same number was 44% in Germany, 51% in Italy, and 57% in France.
The U.S. has a system of government that is not centralized, and states compete with each other. Competition between states encourages people to start businesses and work hard, and the legal systems protect the rights of business owners and property owners. 
The United States political system gives each fifty states a lot of legal rules and taxing power. As a result, the states compete for businesses and people to live in them by having different laws and tax systems. 
Some states don't have income taxes and laws that make joining a union hard. Universities in each state offer low tuition rates to students who live in that state. 
They also have different laws about who is responsible for what. Both small businesses and big companies are interested in legal systems. The United States may be the only high-income country that is as decentralized as it is.
8. Iceland
According to the IMF, tourism, exports, and investment have fuelled Iceland's GDP growth. The IMF also forecasts that the country's tourist industry will see sustained expansion.
The Icelandic economy is sustained on aluminum smelting, fishing, and tourism. Iceland's primary exports of materials are iron and fish products, while its primary exports of services are tourist industry services.
9. Australia
The Australian economy is flourishing because it has a lot of natural resources, and things are even better now that the prices of many commodities have risen.
Australia makes the most iron ore, bauxite, and opal of any country worldwide. It makes the second most gold, manganese, and lead of any country. The Australian economy also has other goods, such as zinc, cobalt, uranium, natural gas, coal, and many more.
As well as this, the fact that Australia is close to Asian markets that are growing has helped its economy take advantage of the country's many natural resources.
The mining industry also gives jobs to Australians with and without a lot of skills that pay well.
Superannuation is how people in Australia save money for their old age. The Australian government made the superannuation guarantee in 1991.
A new law said that workers had to put away a certain amount of their pay into a pension plan. Then, like a 401k in the United States or a defined contribution pension in the United Kingdom, these accounts are put into the stock exchange.
Almost every person who worked in Australia had to follow these rules. Today, the amount of the contribution is 10%. By July 2027, this will have gone up to 12%. The superannuation scheme is a tax-efficient way for employees to save for retirement, so they can put in more money and do so at some point.
10. Denmark
Denmark's economy comes from its citizens rather than its natural resources. Even though they do produce some oil and gas in the North Sea.
Their main exports are industrial and manufactured goods (mostly machinery and technical instruments, some chemicals, especially those used in medicine and drugs, and long-lasting consumer goods like furniture), as well as agricultural goods (primarily dairy and meats, fish, and some grain). As a result, they send out more goods than they bring in.
Denmark's logistics, shipping, and energy industries are also well known. But, unfortunately, they also send out more energy than they take in.
Their economy also benefits from the fact that their labor policy is based on a solid commitment to consensus. Employers, unions, and the government have all agreed to work together and have the same idea of each group's needs and wants. As a result, even though there are still problems, they are dealt with in a way that has little effect on the country's economy.
As a country, they also have social services that encourage retraining and make the workforce more flexible. They also have proactive and preventative health practices, national healthcare (which lowers the cost of healthcare), and a robust environmental policy. This means they tend to deal with problems before they get worse and cost more to fix.
The world's richest countries in terms of GDP per capita are listed below.
Ranks
Country
GDP Per Capita
(In USD)
1
Luxembourg
127673
2
Ireland
102217
3
Norway
92646
4
Switzerland
92434
5
Qatar
82887
6
Singapore
79426
7
United States
75180
8
Iceland
73981
9
Australia
66408
10
Denmark
65713
11
Canada
56794
12
Sweden
56361
13
Netherlands
56298
14
Israel
55359
15
Austria
52062
16
Finland
50818
17
Belgium
50598
18
Hong Kong (SAR)
49700
19
Germany
48398
20
United Arab Emirates
47793
21
San Marino
47700
22
United Kingdom
47318
23
New Zealand
47278
24
Brunei Darussalam
42939
25
France
42330
26
Andorra
40723
27
Puerto Rico
38443
28
Kuwait
38123
29
Taiwan (ROC)
35513
30
Japan
34358
31
Italy
33740
32
Macao (SAR)
33608
33
Korea
33592
34
Europe
33529
35
Malta
32912
36
Bahamas
32246
37
Aruba
31990
38
Cyprus
29535
39
Slovenia
29469
40
Estonia
29344
41
Spain
29198
42
Bahrain
28692
43
Czech Republic
28095
44
Saudi Arabia
27941
45
Portugal
24910
46
Lithuania
24032
47
Oman
23542
48
Iran
23034
49
Latvia
21482
50
Greece
20876
51
Trinidad and Tobago
20746
52
Slovak Republic
20565
53
Seychelles
20266
54
Uruguay
20018
55
Barbados
20004
56
Saint Kitts and Nevis
19129
57
Poland
19023
58
Hungary
18983
59
Guyana
18745
60
Croatia
17318
61
Antigua and Barbuda
16787
62
Panama
16173
63
Romania
15619
64
Chile
15604
65
Maldives
15097
66
Russian Federation
14665
67
Argentina
13622
68
Malaysia
13108
69
Costa Rica
13090
70
China
12970
71
Palau
12663
72
Bulgaria
12505
73
Turkmenistan
11929
74
Kazakhstan
11591
75
Equatorial Guinea
11264
76
Mexico
10948
77
Saint Lucia
10763
78
Dominican Republic
10573
79
Grenada
10477
80
Gabon
10282
81
Nauru
10005
82
Türkiye
9961
83
Montenegro
9850
84
Serbia
9164
85
Mauritius
9112
87
Brazil
8857
88
Belarus
8567
89
Dominica
8086
90
Thailand
7631
91
Botswana
7348
92
Peru
7005
93
Azerbaijan
6842
94
Bosnia and Herzegovina
6818
95
North Macedonia
6816
96
Georgia
6770
97
South Africa
6739
98
Iraq
6696
99
Colombia
6644
100
Ecuador
6413
101
Albania
6369
102
Belize
6096
103
Libya
6026
104
Armenia
5972
105
Caribbean
5929
106
Tuvalu
5900
107
Jamaica
5870
108
Paraguay
5615
109
Moldova
5529
110
Fiji
5341
111
Kosovo
5230
112
Tonga
5008
113
El Salvador
4883
114
Guatemala
4880
115
Suriname
4880
116
Namibia
4809
117
Indonesia
4691
118
Jordan
4666
119
Mongolia
4542
120
Egypt
4504
121
Vietnam
4163
122
Algeria
4151
123
Samoa
4128
124
Eswatini
4056
125
Morocco
3896
126
Tunisia
3816
127
Angola
3791
128
Djibouti
3666
129
Bolivia
3631
130
Cabo Verde
3600
131
Philippines
3597
132
Bhutan
3562
133
West Bank and Gaza
3517
134
Papua New Guinea
3427
135
Sri Lanka
3293
136
Venezuela
3052
137
Vanuatu
3050
138
Honduras
2969
139
Congo, Republic of
2945
140
Bangladesh
2734
141
India
2466
142
Zimbabwe
2420
143
Côte d'Ivoire
2418
144
South Asia
2385
145
Nicaragua
2375
146
Ghana
2369
147
Mauritania
2328
148
Nigeria
2326
149
Kenya
2255
150
Uzbekistan
2243
151
São Tomé and Príncipe
2231
152
Lao P.D.R.
2172
153
Timor-Leste
1793
154
Cambodia
1771
155
Kiribati
1673
156
Haiti
1673
157
Pakistan
1658
158
Cameroon
1584
159
Senegal
1558
160
Kyrgyz Republic
1435
161
Benin
1367
162
Zambia
1348
163
Guinea
1346
164
Comoros
1300
165
Nepal
1293
166
Tanzania
1245
167
Lesotho
1187
168
Uganda
1106
169
Myanmar
1105
170
Ethiopia
1098
171
Tajikistan
1015
172
Togo
961
173
Sudan
916
174
Rwanda
913
175
Yemen
874
176
Mali
858
177
Guinea-Bissau
857
178
Gambia
846
179
Burkina Faso
825
180
Chad
743
181
Liberia
735
182
Congo
660
183
Eritrea
647
184
Niger
561
185
Mozambique
542
186
Somalia
539
187
Malawi
523
188
Madagascar
522
189
Sierra Leone
494
190
Burundi
293
Read More World's Richest Cities by GDP (Nominal)