Top 20 Electric Car Companies in 2022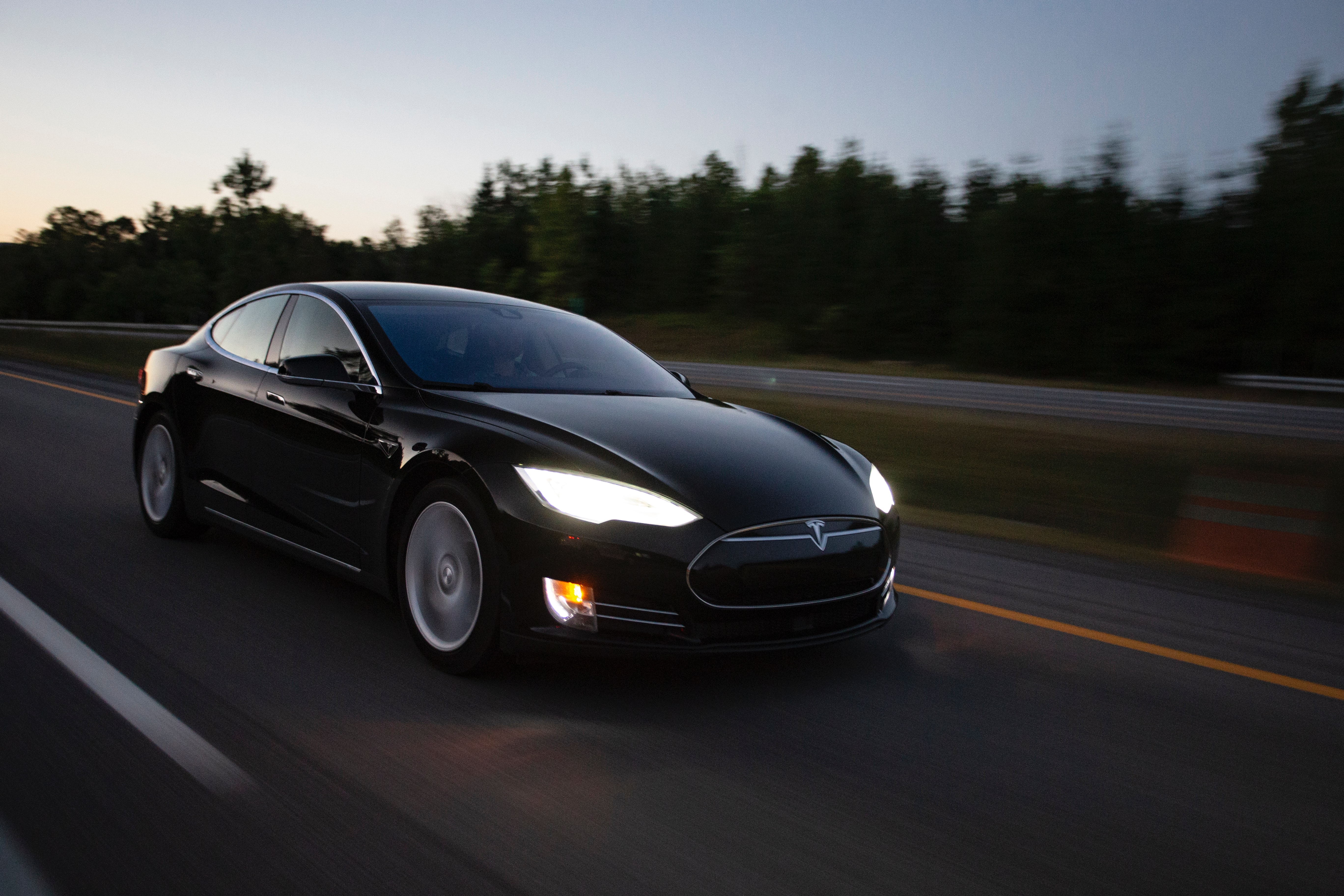 There are various electric vehicle manufacturers across the world. However, as one of the most competitive industries, only a handful can provide the best products. In many nations, electric vehicles are also uncommon.
Why is an electric automobile strange yet in a positive way?
Electric vehicles emit no harmful pollutants and do not run on conventional liquid fuels like gasoline or diesel. So, they are incredibly eco-friendly and a potential alternative to non-renewable and polluting energy sources.
An electric car is regarded as a luxury item that most people today wish to own, not only because it is better for the environment but also because, aside from the expensive initial cost, it is also easier on the budget.  
However, making electric cars more inexpensive and available to the average person will take time and effort. Only when most of the world's population utilizes EVs will it be considered a genuine success in terms of its stated goal.
Let's search up various manufacturers from throughout the world. In that case, I've selected 20 of the largest corporations in the world by market capitalization. Of course, most corporations are owned by the United States, which is natural and expected given that they are the future superpower.
1. Tesla (
USA)
Market Cap: $673.69 billion
A group of engineers founded Tesla in the year 2003. The group intended to show that driving electric didn't have to be sacrificed – that electric vehicles could be faster, better, and more fun than gasoline cars. As a result, Tesla now manufactures not just all-electric automobiles but also endlessly scalable sustainable energy generating and storage systems.
Elon Musk, Tesla's co-founder and CEO, oversees all product design, engineering, and worldwide manufacturing.
Tesla will have six facilities across the world by 2022. Over 4 million passenger battery-electric automobiles were sold globally last year. That is a fantastic achievement spearheaded by Tesla, an American EV company. Today, Tesla is one of the world's largest electric vehicle manufacturers, producing a wide range of vehicles at its gigafactories.
Its primary production plants and headquarters are all in the United States. Though the first Tesla Roadster was not manufactured in the United States, it was primarily manufactured in the United Kingdom. At the time, Lotus, the British sports car manufacturer, was the Tesla Roadster's production partner.
The recent sales data from the first quarter of 2022 verifies Tesla's global expansion. According to preliminary figures released by the firm, it set a new quarterly record of 310,000 units, a 68 percent increase over Q1 2021 and a 250 percent increase over Q1 2020.
Most Recent product
The Model Y, the brand's most recent development, performs well. During the first quarter, this midsize crossover fared quite well in model sales rankings in numerous nations.
For example, it was the best-selling car in Norway, the second-best-selling vehicle in Austria, and the fifth-best-selling vehicle in both Denmark and Sweden. The Model Y performed admirably in larger markets as well.
The Model Y began manufacturing in January 2020 at Tesla's Fremont, California facility, with deliveries commencing on March 13, 2020. It is already among the best-selling automobiles in several of the world's most important automotive markets after only 24 months.
We already know that Tesla manufactures vehicles in gigafactories.
Tesla has how many Gigafactories?
Fremont Factory
Tesla owns the first full-featured plant, Fremont Factory. General Motors built it in 1962. Tesla purchased this half-century-old plant in 2010 and began manufacturing the Tesla Model S, its first wholly developed in-house electric vehicle.
Giga Nevada – Gigafactory 1
Giga Nevada is the first "Gigafactory" proposal revealed by Tesla in 2014. In January 2017, the Gigafactory officially commenced mass production of 2170 cells manufactured and engineered jointly by Tesla and Panasonic.
Giga New York – Gigafactory 2
Gigafactory New York began as a solar PV cell production and Solar Roof assembly plant but eventually expanded to create Supercharger components. It has no direct involvement with Tesla's electric car business.
Giga Shanghai – Gigafactory 3
Giga Shanghai is Tesla's largest production facility as of now. Construction began in December 2018 and lasted nearly a year. As a result, Tesla controls manufacturing entirely, a first in the Chinese car sector.
Initially, Tesla exclusively manufactured its midsize electric automobile Model 3 in Shanghai.
Giga Berlin – Gigafactory 4
The Giga Berlin's construction will begin in June 2020. It will go into production in March 2022. On March 22, 2022, the first Model Ys manufactured in Giga Berling were delivered to clients.
Giga Texas – Gigafactory 5
In July 2020, Tesla began building on its fifth gigafactory outside Austin, Texas. Giga Texas will launch on April 8, 2022. Construction took about a year and a half to finish. The Tesla Vehicle Y is the first model produced in the Texas factory.
2. NIO (
China)
Market Cap: $34.69 billion
NIO is a global Chinese vehicle company. It was established in 2014.
NIO's ambition is to become China's Tesla. Chinese electric vehicle (EV) company NIO hosted an online introduction for its latest high-end model, the electric SUV ES7, priced at 468,000-548,000 yuan ($69,766-81,692).
It is China's first passenger automobile capable of legally towing RVs and trailers. The truck is outfitted with a two-ton electric tow hook and power supply for towed equipment.
It has a 150kWh ultra-long battery with a battery life of over 850 kilometers (528 miles).
NIO reported 6,131 electric car sales in February, just 9.9 percent more than a year ago and much fewer than in prior months.
The business adds that part of the reduced growth rate is the suspension of production at the NIO-JAC manufacturing factory over the Spring Festival break from January 31 to February 6. Another factor is that February is often a sluggish month in China.
The New Model 2022
Nio, a Chinese electric vehicle company, has unveiled its new ES7 model. In China, the electric SUV is already available for pre-order. Deliveries are set to begin on August 28.
The Nio ES7 is a five-seat electric SUV that falls between the ES6 and ES8 models. Prices begin at 468,000 yuan (about 67,000 euros) before subsidies, or 398,000 yuan (approximately 57,000 euros) if the battery is rented.
The electric SUV is propelled by an all-wheel-drive system, with a front motor producing 180 kW and a rear engine producing 300 kW. There is no mention of system output.
3. Li Auto (
China)
Market Cap: $32.71 billion
It is also a Chinese firm. The headquarters are in Beijing. The business was founded in 2015.
Li Auto was the first Company in China to successfully market extended-range electric automobiles. Its initial vehicle, the Li ONE, is a six-seat, big premium intelligent electric SUV. The Company began volume manufacturing of the Li ONE in November 2019 and released the 2021 Li ONE in May 2021.
Model 2022
In April 2022, the Li Auto L9, a full-sized family SUV, will be released. It combines a classic appearance with contemporary design elements. The upper portion of the front end will most likely contain a full-width, curved LED DRL and a sloping, rounded bonnet. Because there is no grille in the upper half, the nose seems clean and sleek.
The Li Auto L9's interior contains up to four displays, three of which are giant touchscreens. For starters, Li Auto did not see the necessity for a standard digital instrument cluster.
2022 Model
In April 2022, it will introduce the Li Auto L9, a full-sized family SUV. It combines a classical aesthetic with modern design elements. A full-width, curved LED DRL and a sloping, rounded bonnet are most likely housed in the top half of the front end. Because the upper half lacks a grille, the nose seems clean and sleek.
The Li Auto L9's interior features up to four displays, three of which are giant touchscreens. For starters, Li Auto did not believe that a standard digital instrument cluster was necessary.
4. Lucid Motors (
USA)
Market Cap: $27.73 billion
In 2007, the corporation was created in the United States. Lucid reported that as of 2022, it has built over 400 vehicles-with 125 delivered to clients at the end of 2021. Around 175 more since the start of the new year.
New Design
The Lucid Air is a big luxury vehicle with two electric-drive motors that competes directly with the Tesla Model S. According to Environmental Protection Agency (EPA) ratings. Every Lucid Air model has a range of more than 400 miles.
The Lucid Air electric luxury vehicle costs between $77,400 and $169,000. The Air comes equipped with a luxury infotainment system and Lucid DreamDrive, a set of advanced driver assistance systems (ADAS).
5. XPeng (
China)
Market Cap: $23.98 billion
Another Chinese firm headquartered in Guangzhou. As fuel costs in China climb, a debate about the future of vehicles has erupted. Xiaopeng, CEO of Xpeng Motors, also commented and announced the coming of the next generation of EV superchargers.
As a result, the Chinese EV manufacturer intends to develop a new generation of superchargers for EVs that will be up to four times quicker than the present generation on the market. The next-generation superchargers will be able to charge an electric vehicle from 10% to 80% in under 12 minutes.
XPeng forecasts robust EV sales beginning in 2022, with the sixth monthly result above 10,000. In January, the Chinese business reported the delivery of 12,922 all-electric vehicles.
XPeng's range comprises three models, all of which set strong but do not record results. The XPeng P7 is rapidly expanding, while the all-new XPeng P5 is gaining traction.
New Design
The G9
It is the fourth model in the line and is larger and more sophisticated than the Xpeng G3i. The G9 is positioned in the market for medium- to large-sized competent electric SUVs. The G9's rear end is similar to the P7's, with full-width tail lights and block-lettered 'XPENG' lettering. The tail lamps on the SUV, on the other hand, appear larger.
6. Rivian (
USA)
Market Cap: $23.18 billion
It is an American corporation. Rivian is developing an electric SUV and pickup truck on a "skateboard" chassis that will enable future cars or be used by other firms.
Rivian has a market capitalization of $23.18 billion as of June 2022. According to our statistics, this places Rivian as the 697th most valuable business in the world by market capitalization.
Rivian manufactured 2,553 EVs and delivered 1,227 in Q1 2022, with a total output of almost 5,000 units as of May 9. It indicates that the manufacturing rate has increased, and Rivian has already produced around 1,400 units in the first half of the second quarter.
Rivian reiterated its 2022 annual production target of 25,000 units (more than 2,000 units per month on average), which would almost certainly need double the pace in the second half of the year (to more than 3,000 units per month).
7. Fisker (
USA)
Market Cap: $2.53 billion
It was created by Henrik Fisker and his wife, Geeta Gupta-Fisker. Fisker has a market valuation of $2.53 billion as of June 2022. According to our statistics, Fisker is the 3174th most valuable business in the world by market capitalization.
Fisker hopes to make an impression on the EV business with the Fisker Ocean, a battery-electric car with a solar panel incorporated into its roof.
To set itself apart from popular EVs, the Fisker Ocean displays futuristic technology in novel ways.
Fisker Ocean Design
CEO Henrik Fisker created the Ocean. He chose a quirky shape rather than an aerodynamic design to maximize range. The Ocean's posture is upright, but there are elegant characteristics all around. For example, the Fisker Ocean has flush-fitting door handles, body cladding on the sides, and a blacked-out window area.
8. Nikola (
USA)
Market Cap: $2.39 billion
Nikola is a company of heavy-duty commercial battery-electric vehicles, fuel-cell electric vehicles, and energy solutions in the United States. On June 4, 2020, the firm went public.
The business released a high-level concept for a hydrogen-fueled Class 8 vehicle named the Nikola One in 2016, with manufacturing beginning in 2020. The Nikola One is a standard sleeper cab with ten wheels. The Nikola One concept comprises a 320 kWh electric vehicle battery that powers six electric traction motors—one for each wheel—for a total software-limited 1,000 horsepower.
9. Proterra (
USA)
Market Cap: $1.30 billion
Proterra is an American vehicle and energy storage firm. Proterra is a pioneer in designing and producing zero-emission electric transport vehicles and EV technology solutions for commercial applications. Proterra products are proudly developed, built, and manufactured in the United States, with industry-leading durability and energy efficiency based on rigorous independent testing.
Proterra's battery systems have been proven over 25 million service miles driven by Proterra Transit vehicles. They have been chosen by world-class commercial vehicle manufacturers to power zero-emission electric delivery vehicles and work trucks, semi-trucks, construction and mining equipment, school and coach buses, and low-floor cutaway shuttles.
10. Hyzon Motors (
USA)
Market Cap: $0.89 billion
Hyson designs and produces zero-emission hydrogen fuel cell commercial vehicles such as heavy-duty trucks, buses, and coaches.
TODAY ON THE ROAD.
1. HYZON CLASS EIGHT
429 hp continuous range 375-500 mile
Available in North America and Australia.
2. HYZON HYMAX SERIES 
range of 400-680 kilometers
There are several combinations available.
Europe, Australia, and Asia
3. HYZON DRAYAGE
Range of 300-350 miles 429 hp constant
North America and Australia sell it.
11. Arrival (
UK)
Market Cap: $0.89 billion
Hyundai and Kia contribute €100 million, making Arrival one of the UK's most giant unicorns. Arrival, Hyundai, and Kia will collaborate to build automobiles employing Arrival platforms and core technologies.
Hyundai and Kia will leverage key Arrival technologies to assist them in meeting their newly declared objective of developing mobility services and electrifying their car fleets.
Arrival is reinventing car design and manufacturing to develop Generation 2 Electric Vehicles. Generation 1 electric cars are existing fossil-fuel vehicles that have been modified with electric powertrains.
Arrival President Avinash Rugoobur indicated in August 2021 that the business would establish a product development R&D facility in India owing to increased interest from that market.  Accordingly, the Company started in November 2021 and will begin manufacturing the following year.
The start of proving ground testing for the Bus is the final of several milestones reached by Arrival in 2021. The business is now excited to bring its cars to market, beginning with the Bus in 2022.
Following ground trials, Arrival will begin public road trials in Q1 2022 with First Bus, one of the UK's leading transport companies. Arrival's cars will run on current First Bus routes in the UK as part of the testing. The Bus is planned to go into production in the second quarter of 2022.
12. Lion Electric (
Canada)
Market Cap: $0.86 billion
The Lion Electric Company is a commercial vehicle manufacturer located in Canada. Currently the largest maker of electric vehicles in its sector.
They delivered 84 automobiles, a 60-vehicle increase over the 24 provided in the same period last year in 2021.
Lion has $155.5 million in cash as of March 31, 2022, access to a committed revolving credit line with a maximum principal amount of $200 million, and backing from the Canadian federal and Quebec governments.
13. Faraday Future (
USA)
Market Cap: $0.75 billion
Faraday Future is a California-based electric car startup. Jia Yueting, a Chinese billionaire, started and is primarily funding it.
It has begun working on a $1 billion electric car manufacturing in North Las Vegas and expects to release its first vehicle within 2-3 years.
Faraday Future made a big impression on investors in February when it presented it's first production-intent FF 91, an ultra-luxury EV aimed at competing with the Tesla Model X.
14. Hyliion (
USA)
Market Cap: $0.63 billion
This market is massive, with 300,000 cars manufactured every year, and the objective is to become the dominant powertrain to introduce electrification into the long-haul space.
Hyliion is developing electric powertrain technologies that might replace traditional internal combustion engine (ICE) truck powertrains. All the corporation needs for its system is a truck chassis.
Hyliion's current Hybrid EX technology allows conventional trucks to be transformed into hybrids by adding batteries and a small electric motor. They are now replacing the ICE-powered truck's engine with an electric motor and battery, as shown in their Hyliion Hypertruck ERX.
The critical distinction is that the Hyliion Hypertruck ERX's generator will be powered by renewable natural gas (RNG) produced from organic waste emissions. The generator then charges the Hypertruck ERX's batteries, which power the electric motor that drives the truck's back axle.
15. Canoo (
USA)
Market Cap: $0.61 billion
Canoo is an American automotive business that designs and produces electric cars, intending to sell a lifestyle vehicle in 2022.
Canoo went public at the end of 2020 and collected over $600 million in the process; it also intends to construct an electric delivery vehicle that is adaptable for additional small business use cases and an electric pickup truck.
All three vehicles are based on the same small chassis, which holds the battery pack, motors, and nearly all electronics. While several automakers and suppliers are creating EV platforms, Canoo's tiny packaging piqued the interest of Hyundai and Apple – albeit a contract with Hyundai is now dead, and discussions with Apple have broken down.
16. NIU (
China)
Market Cap: $0.59 billion
It is a Chinese electric scooter manufacturer. The firm distinguished itself by employing lithium-ion batteries rather than the cheaper lead-acid batteries commonly used in Chinese e-scooters at the time.
Overall, the Company's sales volume climbed by 9.4 percent year on year to 163,659 units in the first quarter of 2022.
However, the majority of that growth came from NIU's electric kick scooters, which helped the Company's electric moped sales. Internationally, NIU sold 14,672 units, representing a 193.7 percent year-over-year increase.
However, NIU has some intriguing goods in the works that might raise overseas sales even further. For example, its more powerful NIU MQi GT EVO electric scooter can achieve speeds of more than 100 km/h (62 mph). It has arrived in Europe and will be available at North American retailers in the coming weeks.
17. Cenntro Electric Group (
USA)
Market Cap: $0.51 billion
Since 2017, Centro has manufactured and delivered over 3,600 commercial electric cars. Centro's product line comprises Class 1 – Class 4 cars and off-road products, and it presently distributes vehicles to target consumers in over 26 countries via its channel partner network.
The introduction of four new car models during fiscal 2021 has received positive feedback from its European and American channel partners and consumers.
18. Mullen Automotive (
USA)
Market Cap: $0.43 billion
Mullen (NASDAQ: MULN) is a Southern California-based automotive firm that owns and works with several complementary businesses with the same objective of developing clean, scalable energy solutions and electric automobiles.
Mullen has revealed the best production footprint for its completely electric car lineup.
Mullen is now working on the infrastructure and machinery needed to start mass production of electric cars in the third quarter of 2024. 
19. REE Automotive (
Israel)
Market Cap: $0.36 billion
REE Automotive is a Tel Aviv-based electric car technology business. REE signed an agreement with Mahindra & Mahindra in 2020 to design and manufacture up to 250,000 commercial electric cars.
REE has been growing its global presence and creating a partner ecosystem over the last year to allow and expedite product uptake.
REE made great progress on trials of its fully-flat, modular P7 platform during the first quarter of 2022 and announced the opening of its Coventry, with highly-automated assembly cell testing beginning to enable the launch of serial production in 2023.
In addition, the Company continues to carry out its commercial programs. REE, for example, anticipates delivering a collaborative complete car prototype based on the P7 platform with EAVX for customer review, which is a critical step toward firm orders and public road testing.
20. Lordstown Motors (
USA)
Market Cap: $0.33 billion
Steve Burns established Lordstown Motors Corporation. He was previously the CEO of Workhorse Group, which created battery-electric powertrains for UPS delivery vehicles.
A troubled electric vehicle startup Lordstown Motors anticipates producing and selling up to 3,000 automobiles by 2023. The Endurance electric pickup truck is only the beginning for Lordstown Motors.
Conclusion
Some businesses are old, while others are new. However, shortly, if we want to pursue a more sustainable future, electric vehicles are a brilliant option.
Read More Ten Largest Shoe Brands in the World