Women on Banknotes Around the World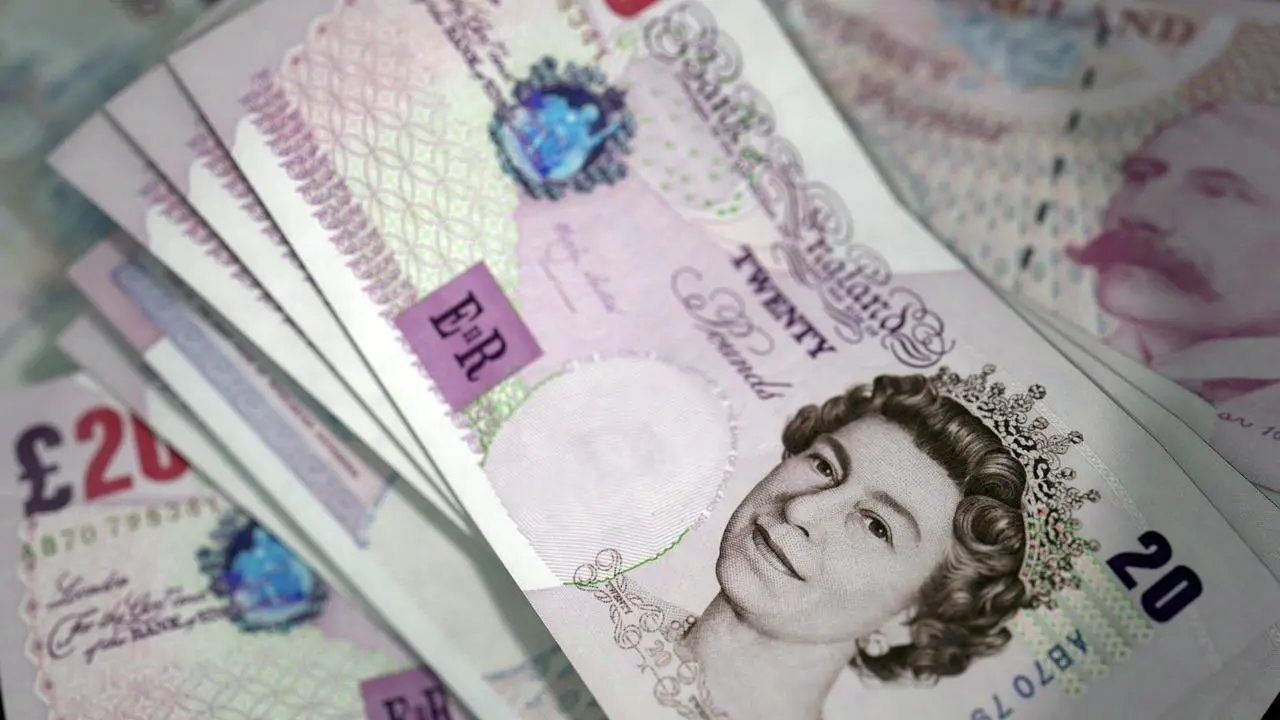 The women featured on banknotes throughout history are depicted in this infographic. Authors, musicians, poets, and artists are depicted on various currencies, including a 500 Mexican peso bill featuring Frida Kahlo. However, only 15% of recent foreign banknotes featured portraits of women, according to a survey by Swedish loan provider Advisa.
According to a Quartz survey of paper currency, at least one image of a human, including sculptures, appeared on 64 percent of banknotes (405 bills). On 81 of them, at least one woman was depicted. Only 52 accounts remain, representing 59 images of women, excluding these nameless and legendary depictions. Only 12% of banknotes are shown as a named woman, while 84% of banknotes with a person are depicted as having a designated man.
Many of the women featured are unknown figures, such as a cotton farmer in Angola, a scientist in Canada, and a group of dancers in Indonesia. Some, like Lady Hibernia, who is featured on Ireland banknotes, are personifications of national identity. However, the most prominent woman on a banknote is Queen Elizabeth II.
Women on banknotes come in a variety of professions. There's a former president, a guerrilla military leader, and a shipowner. However, the most popular occupation is that of a poet or author. Sixteen bills feature female authors, including Pippi Longstocking author Astrid Lindgren of Sweden and Jane Austin of the United Kingdom. Queen Elizabeth II, of course, has a disproportionate impact on the numbers. She appears on eight different bills from four other countries in the analysis.
When it comes to female representation in currency, just a few countries stand out. For example, women appear on every one of Australia's current banknotes, making it the only country to do so. Scandinavian countries also do well. Sixty percent of Danish banknotes and fifty percent of Swedish banknotes feature a woman.
Canada was the first country to issue currency with a portrait of Queen Elizabeth II. The British monarch was only a 9-year-old princess when Canada placed her on a $20 banknote in 1935. Currently, Queen Elizabeth can be found on banknotes in 19 different countries. She's on the $1, $5, $25, $50, and $100 bills in the Cayman Islands.
Other queens or royal members have appeared on banknotes as well: Georgia's 50 lari note depicts Queen Tamar from 1184 to 1213, while Albania's 100 lek depicts Queen Teuta, an Illyrian queen from the third century.
While royals (particularly Queen Elizabeth II) are commonly depicted on banknotes worldwide, women in other positions have also appeared on them. From Australia to Trinidad and Tobago, Queen Elizabeth II's portrait has appeared on the currency of 33 countries, more than any other person.
The only time a woman appeared prominently on a US banknote was in the late 1800s, when Martha Washington, President George Washington's wife, appeared on a $1 silver certificate. However, the lack of female banknotes in the United States may soon end. The Biden administration is resuming attempts to place Harriet Tubman on the $20 bill, which has been on hold for several years. 
A quick look at the countries that have featured women on their banknotes.
1. United Kingdom
The UK Treasury granted the Bank of England permission to use the Queen's picture in a new series of notes in 1956.
Florence Nightingale was the first historical lady to appear on one of our banknotes (1820-1910). She is recognized as founding contemporary nursing. Apart from Queen Elizabeth Fry, Jane Austen are the only females to appear on Bank of England notes since 1970. The most widely recognized banknotes of the pound sterling in current circulation are Series F, and Series G Bank of England notes in denominations of £5, £10, £20, and £50. From Australia to Trinidad and Tobago, Queen Elizabeth II's portrait has graced the currencies of 33 different countries more than any other individual.
The face of Queen Elizabeth II, first introduced in 1990, appears on the obverse of all of these banknotes. Jane Austen, who gave some of the hits like "Pride and Prejudice," "Sense and Sensibility," and "Emma", will replace naturalist Charles Darwin as the face of the new £10 note, the UK central bank said in July 2013.
2. Australia
Australia's banknotes are among the world's most gender-equal, with a woman on one side of every note now in circulation. So, who's on their side? Queen Elizabeth II, social reformer Dame Mary Gilmore, businesswoman Mary Reibey, social worker and Australia's first female parliamentarian Edith Cowan, and vocalist Dame Nellie Melba appear.
The first polymer $10 note shows Australia's 'grand old lady of letters.' Dame Mary Gilmore is a "viral and nationally known writer," according to the Reserve Bank of Australia. In addition, the banknote honors Mary Reibey, a convict who landed in Australia and went on to establish lucrative shipping and trade businesses, as well as John Flynn, who pioneered the world's first aerial medical service, today known as the Royal Flying Doctor Service. The Acacia pycnantha and the Australian Masked Owl are depicted on the $100 notes. The faces of Sir John Monash and Dame Nellie Melba on the $100 notes are drawn from the same source photographs as the original polymer $100 banknote.
3. Argentina
Mara Eva Duarte de Perón, better known as Eva Perón or Evita, was Argentina's First Lady since 1946 until she died in 1952. She is shown on the country's 100 peso note. In addition, a depiction of the statue Ara Pacis Augustae, an altar to Peace, the Roman goddess, appears on the back of the 100 Argentinian Peso bill. Argentina's former first lady Eva Perón, known as Evita on screen, stage, and song, was the first woman to appear on the country's currency.
4. Canada
Viola Desmond, a civil rights pioneer from Nova Scotia, has been selected the best on a Canadian $10 bill. Viola Desmond was chosen from a shortlist of five women to be the first Canadian woman to feature on her own on the Canadian ten-dollar note on December 8, 2016. Viola was also the first non-royal black person to appear on a $10 bill.
On November 7, 2012, the current $20 notes were first issued. It's a polymer-based note with a portrait of Queen Elizabeth II on the front and a memorial to the Battle of Vimy Ridge on the back. The sovereign, which is characterized as "the human representation of the Crown in Canada," is the monarchy's primary emblem. Her picture represents Canadian sovereignty and government authority—her image, for example, appears on coinage, and her portrait is shown in official buildings.
5. Sweden
Sweden dominates the top of the World Economic Forum's Global Gender Gap Report rankings, so it's no surprise that Sweden is much ahead of the pack when honoring women's accomplishments on their currency. For example, Jenny Lind, an opera singer, is featured on the 50-krona note, while Selma Lagerlöf, the first woman to receive the Nobel Prize for Literature, is featured on the 20-krona note.
Sweden's banknotes also include three other women: Birgit Nilsson, Jenny Lind, and Greta Garbo, giving the country's banknotes an even 50/50 gender split.
Author Astrid Lindgren, singer Birgit Nilsson, and film icon Greta Garbo will all be featured on 20 krona, 500 krona, and 100 krona notes later this year.
6. Turkey
Fatma Aliye Topuz, an author, columnist, and women's rights campaigner who died in 1936 is shown on Turkey's 50 lira currency. Fatma Aliye Hanm, also known as Fatma Aliye, was a Turkish novelist, columnist, essayist, feminist, and humanitarian. Even though the Turkish female author Zafer Hanm had previously published a novel in 1877, Fatma Aliye Hanm is credited by literary circles as the first female novelist in Turkish literature and the Islamic world for her five novels. On the 50 Turkish lira notes printed in 2009, Fatma Aliye's image is displayed.
7. Mexico
The 500 peso note of Mexico features a self-portrait of artist Frida Kahlo, while the 200 peso note features 17th-century scholar and writer Sor Juana Inés de la Cruz, also known as The Tenth Muse. In addition, the legendary Mexican artists Diego Rivera (1886-1957) and Frida Kahlo (1907-1954) appear on the front and back of the new 500 peso notes (worth around $40) starting August 31, 2010. The 500 peso bill was released to commemorate the Mexican Revolution's centennial. It includes a quotation by Diego Rivera inscribed in the tiny script. It has been stated that the revolution does not require art, but art requires the process.
8. Ukraine
The portrait of Larysa Petrivna Kosach-Kvitka, better known as Lesya Ukrainka, appears on the 200 hryvnia of Ukraine. Lesya Ukrainka, a Ukrainian poet and novelist, is shown on the 200 UAH currency. A stork in flight and the entrance tower of Lubart's Castle in Lutsk are also featured on the pink and purple 200 Ukrainian hryvnia currency. Lesya Ukrainka, the only woman whose portrait has ever adorned Ukrainian banknotes, was one of Ukraine's most notable literary personalities. In 1913, the writer, poet, and feminist activist died.
9. New Zealand
Kate Sheppard, a key figure in New Zealand's suffrage struggle, is shown on the country's ten-dollar bill. It was the first country to implement universal suffrage in 1893. Meanwhile, Queen Elizabeth II is shown on the $20 bill.
Women are still underrepresented in the workforce. It's worth emphasizing that women continue to be underrepresented in leadership roles and the media.
10. Syria
Not only is Syria not the first fight in which women have been used as weapons, but Syrian culture has also used women as a form of currency. For example, the artwork of Syria's 500-pound note is Queen Zenobia, a queen of the Palmyrene Empire in the third century who is most known for waging a revolt against the Roman Empire.
Epilogue
Even when women are in positions of authority, evidence shows that they are treated less seriously than their male counterparts.
For this reason, festivities such as International Women's Day exist. It's not simply a day to honor women's accomplishments; it's also a day to raise awareness about current gender bias and, eventually, to take action to help overcome gender inequity.