10 Most Expensive Cities in the World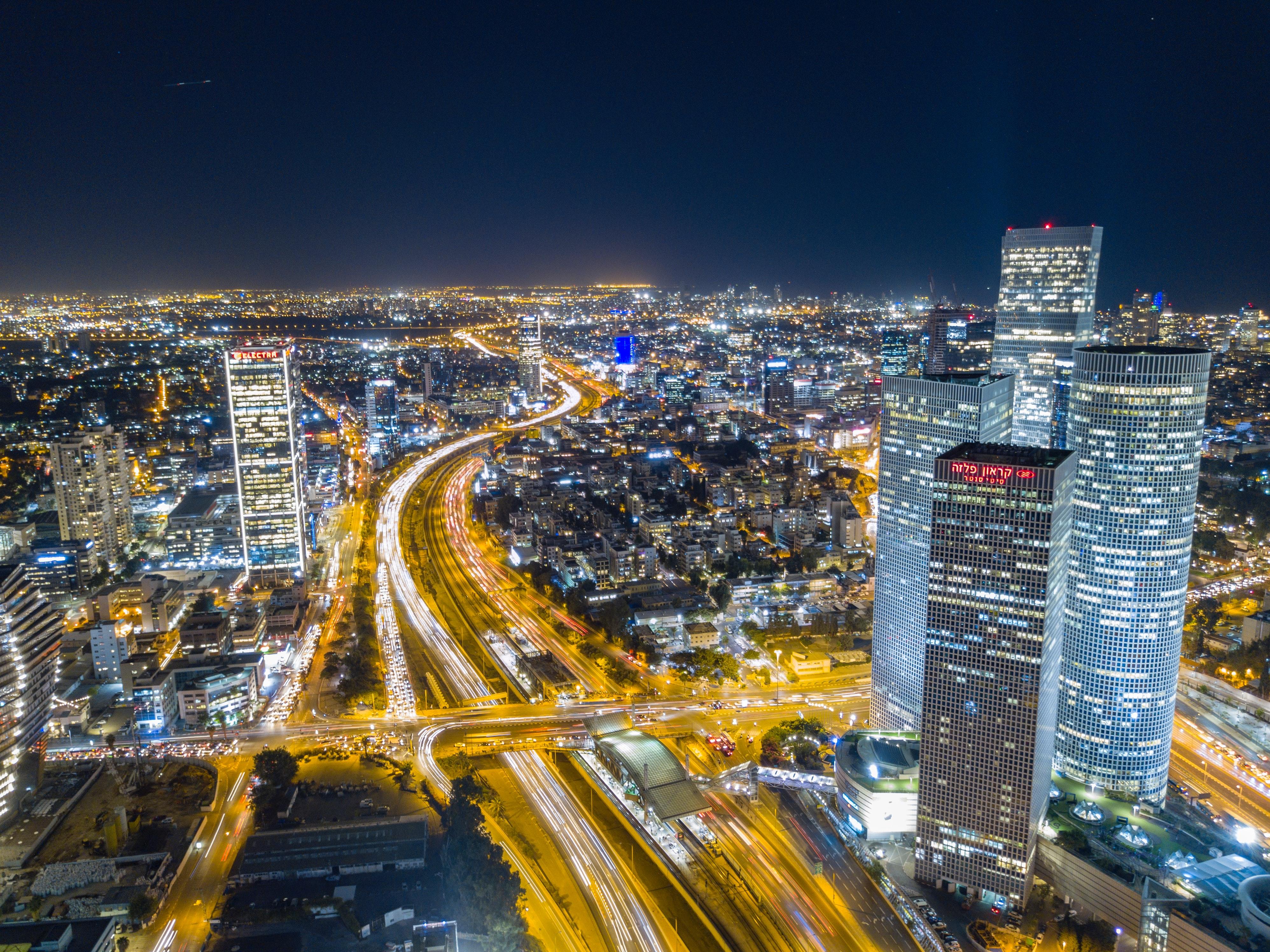 According to the economists on the team, it may continue to climb in 2022. We predict the cost of living in many places to mount even more as incomes rise across the board. Price hikes should start to decline from this year's level.
Job possibilities, fine food, theater, and quick access to world-renowned institutions are all advantages of city living, but they come at a cost. Rent is typically exorbitant in the world's most affluent cities, restaurants can charge top dollar, and a $20 cocktail is the norm.
According to the Economist Intelligence Unit, Israel's Tel Aviv has surpassed Singapore in the list of the world's most expensive cities. According to the Economist magazine's yearly study, Tel Aviv is the most expensive city globally. The Israeli town replaces Paris, which has plummeted to a second position with Singapore.
Tel Aviv
For the first time, this sun-drenched city of Israel topped the list scoring 106, rising from fifth place in 2020. Tel Aviv's inflation surged during the pandemic, making it the world's most expensive city. Last year, there was also a considerable increase in groceries and transportation prices. The strength of the national currency, the Israeli shekel, against the US dollar and increases in transportation and grocery expenses helped Tel Aviv ascend the rankings. In Tel Aviv, the high cost of living has always been an issue. However, due to the epidemic, supply chain issues, and currency rate movements, inflation in Tel Aviv has surged.
In 2011, a "tent revolution" saw young Israelis create shelters on the posh Rothschild Boulevard in the city's center, enraged by high rent increases. The tents are no longer in use, but the skyrocketing prices have not.
Paris
Aside from the Eiffel Tower, the Louvre, and the Champs-Élysées, Paris is also the world's second most expensive city scoring 104. The cost of living in Paris has always been high. It's partly fueled by high real estate prices, which are passed on to consumers. It's just that it's structurally expensive, and the high wages help. Without rent, a single person's projected monthly costs are 1,084$.
Living in Paris is 16.45% cheaper than in New York without rent. Paris is one of the most costly cities globally in terms of hotel prices. If you stay near the most well-known sights and attractions, your wallet will suffer. On the other hand, they are often cheaper or provide more excellent value than hotels, particularly for travelers.
Singapore
With a score of 104, Singapore is tied with Paris as the most expensive city in Southeast Asia. Singapore has been praised for its immaculately clean streets and buildings, but it turns out that living in the world's cleanest city comes at a cost. Where you live is one of the essential variables in determining how expensive life in Singapore will be. Rental prices in Singapore are pretty pricey, but you may rent considerably less if you move outside the city center.
Singapore's land is quite valuable. The demand for property has increased due to the growing population, but the supply has been limited, forcing property (and rental) prices to rise. Another consideration is the distance to the city center; the closer it is to the center, the more expensive it is. However, because Singapore's public transportation system isn't horrible, you can save money by renting a house in the city.
Zurich
Zurich is as pricey as it is attractive, with a cost of living rating of 103 due to its mountainous location on Lake Zurich. It's no wonder that the world's financial and banking capital is also one of the most expensive cities on the planet. Switzerland's most extensive and wealthiest city is not as well-known on the worldwide political stage. However, it is equally significant in the financial and banking worlds—another cause of Switzerland's high cost of living is the increased tax burden.
People frequently choose their state of residence based on their tax budget. Without rent, a single person's monthly costs are 1,700$. Zurich costs 32.21 percent more than New York (without rent). On the other hand, the average rent in Zurich is 31.63 percent less than in New York.
Hong Kong
Despite Hong Kong being a Chinese particular administrative area, it is alongside the world's largest and most expensive metros. In 2021, Hong Kong had the world's highest petrol prices, with an average cost of $2.50 per liter, among other things. The result was a cost of living rating of 101 for 2021. The living cost in Hong Kong is high due to rent. Housing prices are relatively high due to the neighborhood's low quantity of rental houses.
Furthermore, Hong Kong is one of the world's most expensive cities to live in. Hong Kong has topped Mercer's Cost of Living Survey for several years, including 2020.
New York
New York City ranked sixth, receiving 100. New York City is known as the world's most expensive city because of its high cost, from groceries to gas. The high cost in New York City is caused by the city's expanding economy and the diverse job market. The city's rents are at historical highs, yet 1.5 million New Yorkers live in poverty.
The living cost in New York is 129 percent more than the national average. The cost of living in any given place varies depending on various factors such as your profession, the average pay in that area, and the real estate market in that area. Without rent, a single person's projected monthly costs are 1,353 dollars. Living in New York is 25.06 percent more than in Los Angeles.
Geneva
Geneva is the second Swiss city to make it into the top ten. The expensive metro, which has a cost of living rating of 99 for 2021, is located on Lake Geneva near the French-Swiss border. The city is a financial center and the headquarters of the United Nations and the Red Cross in Europe. Without rent, a single person's projected monthly costs are 1,466$. Geneva costs 14.68 percent more than New York (without rent). Geneva is a wealthy city to live in.
The town is well-maintained, public services are of excellent quality, and incredibly safe. Mercer also publishes Cost of Living Rankings, with Geneva ranking 11th out of 209 cities in 2018. Zürich and Bern are also in the top ten cities in terms of cost of living.
Copenhagen
The cost of living study for 2021 gave this northern, water-bound city a 97. While the cost of food and housing in Copenhagen is exorbitant, the town is populated with residents who prefer to ride their bikes rather than drive, which you'd think would make gas and transportation prices more manageable. The anticipated monthly costs for a family of four in Copenhagen, excluding rent, are 4,074$.
A single person's monthly expenses are projected to be $1,121. According to Kristian Skriver, an economist with the Danish Chamber of Commerce, one explanation for Denmark's high prices is the country's high level of costs in increased taxes and salaries, which make it expensive to do business in Denmark.
Copenhagen is well-known for being an expensive city to live in. Despite having slightly lower prices than neighboring Scandinavian cities, the Danish capital remains among the most expensive cities in Europe. In addition, Denmark is one of the most costly countries in Europe to relocate to.
Los Angeles
Although the expense of living in this large Southern California city is excessive, there is no better location for many beach lovers and budding performers. Los Angeles was ranked ninth, with a score of 96, just four points behind New York City. The most significant element contributing to the high cost of living in Los Angeles is housing.
Los Angeles has a high average rent relative to the rest of the country due to little vacancy and high demand. Apartments in Los Angeles rented for an average of $2,545, nearly double the national average of $1,463. Rental costs, the cost of groceries and utilities, gas, and demand in popular areas are all elements that dominate the cost of living in California.
If you're thinking about moving to California, you'll find a diverse range of properties and living situations. Aside from housing costs, the average monthly price of living in Los Angeles for a single individual is a little under $1,000. 31st of October 2018
Osaka
Osaka, which has a cost of living rating of 94, is a little more expensive than the country's capital. Although the cost of many items and services in Osaka is exorbitant, budget-conscious visitors can still enjoy the city's famous and reasonably priced street food. Without rent, a single person's projected monthly costs are $1,031.
The cost of living in Osaka is 22.69 percent lower than in New York. Osaka, Japan's cost of living: Without rent, a family of four would spend $3,707 per month. Without rent, a single person's projected monthly costs are $1,027 ($117,585).
The cost of living in Osaka and Tokyo is comparable. If Osaka is more expensive than Tokyo, it is due to plain economics. Tokyo is a major city with a more stable, reliable, and active customer base—there is more excellent supply, both absolute and relative to demand in Tokyo.
Epilogue
The COVID-19 epidemic wreaked havoc on the global economy, interrupting supply networks and causing massive shipping delays. Labor shortages and rising consumer demand have compounded the problem. As a result, prices rise as many items are in low supply, and delivery costs rise.
Read More Top 10 Tallest Buildings in the World