Most viewed youtube videos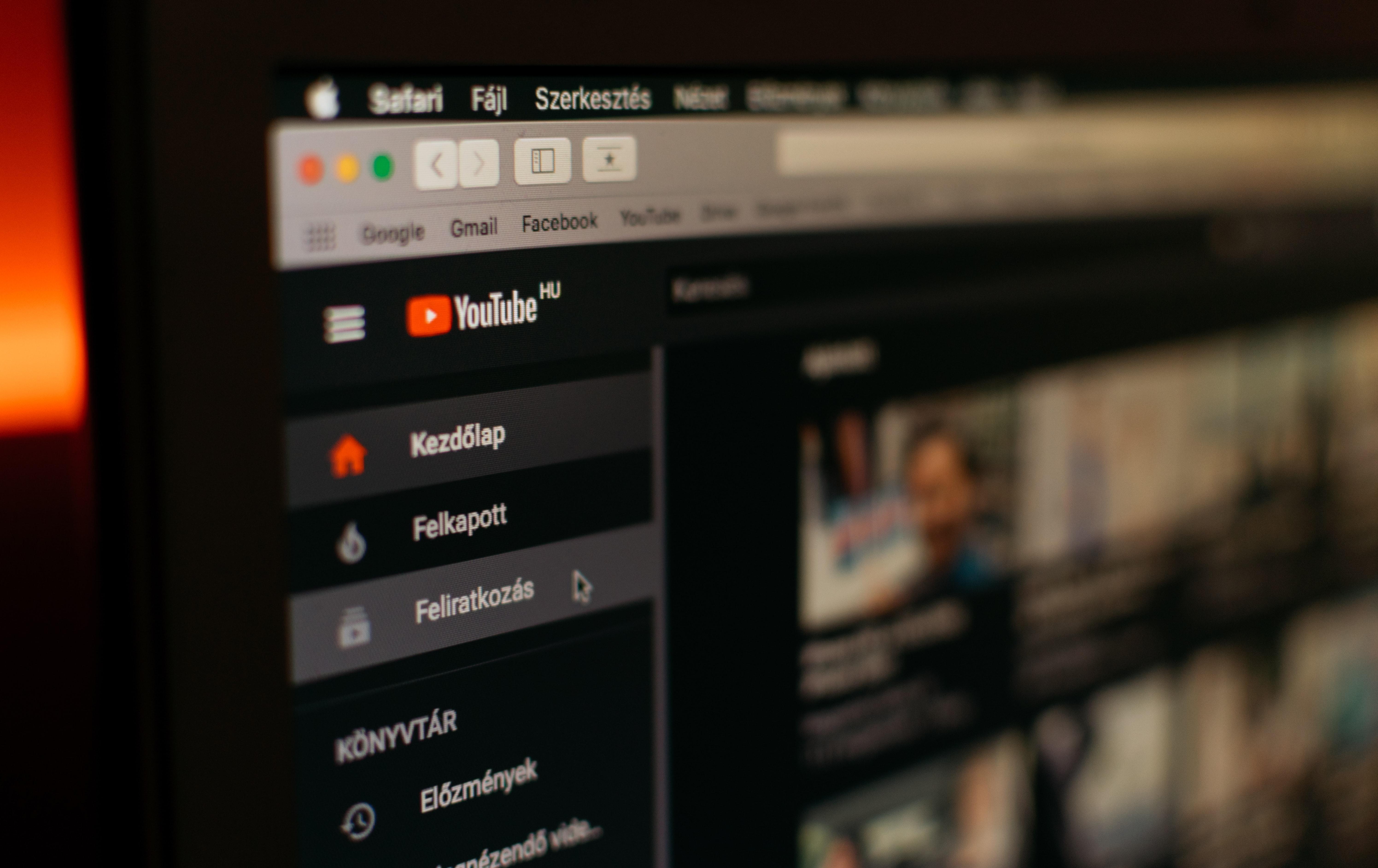 Most viewed YouTube videos of all time are multi-million dollar music videos by some of the world's most well-known recording artists.
The most viewed videos were initially viral videos. The video Baby Shark has received the most views on YouTube. In November 2020, the all-Spanish version of Despacito was surpassed by the children's song.
So, let's look at the top 20 most popular YouTube videos and see what we can find.
1.
 Baby Shark Dance
 – Pinkfong
It is another strange item in the Top Youtube most viewed list. It is a famous nursery rhyme about a whole family of sharks.
It's said to have come from a campfire chant or song. The South Korean company Pinkfong's video 'Baby shark Dance' has become the first YouTube video to reach 10 billion views.
Pinkfong's singalong was initially released in 2016, quickly becoming the most popular children's music video on YouTube before surpassing Luis Fonsi's "Despacito" as the most famous music video on YouTube and the most popular video on YouTube overall in 2020.
The video has been seen over 3.3 billion times worldwide. During the first week of January 2019, the song debuted at 32 on the Billboard Hot 100.
This rendition of the song has spawned a viral dancing craze known as the Baby Shark Challenge.
To prevent vagrants, officials in West Palm Beach, Florida, played "Baby Shark" repeatedly throughout the night outside the Waterfront Lake Pavilion in July 2019.
2. Despacito – Luis Fonsi ft. Daddy Yankee
The ascension of Despacito to the top of this list in 2017 highlights two essential aspects of YouTube. First, to demonstrate that YouTube's popularity continues to grow. There was a period when no one expected Gangnam Style to be bettered.
The song Despacito was written by Luis Fonsi and included Daddy Yankee, a Puerto Rican rapper. The video for "Despacito," sung by Puerto Rican musicians Luis Fonsi and Daddy Yankee, was shot in San Juan's famous La Perla district. The video swiftly garnered traction on the site garnering 3 billion views in less than eight months. The song's international success is perhaps the most remarkable feature of its unusual ascension. While Justin Bieber's remix with English lyrics helped give the song a global boost, the Spanish original remained the most successful version. It was the first song in 20 years to get to the top of the Billboard 100 in Spanish.
While this is likely to have aided the original's YouTube performance, it did not overtake it or join the Most Viewed chart list.
Despacito became the first video song on YouTube to reach the three and four billion viewing marks. In August 2017, it surpassed See You Again to become YouTube's All-Time Number One video.
3. Shape of You – Ed Sheeran
Ed Sheeran had an incredible year in 2017. There always appeared to be an Ed Sheeran song playing wherever you went. In a " Game of Thrones " episode, he even appeared as a cameo in a "Game of Thrones" episode. He published Shape of You on January 6, 2017, and the official video was released on January 30, 2017. After that, the video became one of YouTube's fastest to surpass one billion views. It reached this milestone 97 days after its release, on May 8, 2017.
The song topped 44 nations' singles charts. In addition, it was the most popular song in 2017 on Billboard's Year-End Hot 100 Singles list. It was nominated for An award for Pop Solo Performance at the 60th Annual Grammy Awards.
He even posted a lyric video for the song on his YouTube page. To date, that version has been viewed around 750 million times worldwide. 
4. Wiz Khalifa ft. Charlie Puth-
See You Again
The song was the video that ultimately broke "Gangnam Style's" reign on the number-one list from July 10 to August 4 on YouTube in 2017. But then, Despacito made its surge and overtook See You Again in only 25 days.
See You Again's main reason for popularity was chosen as the theme for the film "Furious 7." It was composed as a memorial to the late actor Paul Walker, who was a fan favorite.
It is Wiz Khalifa's and Charlie Puth's most famous song. The song was at the top for 12 weeks on the Billboard 100 in the US and topped the list in several other nations.
It also set records for the most streams in a single day on Spotify in the United States and the most streaming in a week globally and in the United Kingdom.
See You Again was the best-selling song in the world overall in 2015.
5. Masha and Bear-

Recipe for Disaster – Get Movies
This video is by far the most unique on the list. It's not a music video, either. It is not an official video. It's also in Russian.
Because it is a Russian translation, this video is officially titled aа и едвед (Masha and The Bear) – аа лс каа.
Masha and the Bear-Recipe for Disaster is a Russian animated TV series based on a children's folktale. It is a Russian children's television series with four seasons and 68 episodes (to date). Netflix has a few episodes from the English-language edition.
Over time, all episodes were uploaded to YouTube, and three of them have surpassed one billion views. As a result, MashaMedvedTV has an official YouTube account.
Masha wears a folk costume and wears a headscarf, which is one of the reasons for the show's appeal. Her thighs are hidden. As a result, Muslim audiences, even those in big nations like Indonesia, have accepted the show.
The episode "Recipe for Disaster" was initially number 17 on the show. On Netflix, it's episode 7.1. (which has combined several short Masha and the Bear episodes).
6.
UpTown Funk – Mark Ronson ft. Bruno Mars
Mark Ronson, a British record producer, collaborated with American singer/songwriter Bruno Mars to create Uptown Funk. On November 10, 2014, it was released as a single.
It lasted 14 weeks at the top of the Billboard 100 in the United States, and it also topped in other nations.
Uptown Funk was 2015's second best-selling single. It was nominated for two Grammys, including Record of the Year.
The music video was released on November 17, 2014, a week after the single. It portrays Bruno Mars, Mark Ronson, and the Hooligans dressed in brilliantly colored costumes and chains. It was shot in several cities where Bruno Mars was on tour.
With over 2.8 billion views to date, the video is almost as popular as the music.
7.
Gangnam Style – Psy
Gangnam Style was an unexpected mega-hit that broke YouTube records.
Psy mocks the Gangnam-gu neighborhood of Seoul in the video. "A showy district with high prices, high expectations, and a concentration on the high-status lifestyle," according to the description.
The video was published on Psy's official YouTube account on July 15, 2012. On November 24 of that year, Gangnam Style surpassed Justin Bieber's previous record of 803,700,000 views to become YouTube's most popular video. It remained at that place for a staggering 1,689 days.
Gangnam Style didn't take long to become the first video on YouTube to reach one billion views, achieving the honor in December 2012. In June 2014, it received 2 billion views, and in January 2018, it received 3 billion.
This video has broken other YouTube records. It was the most-liked video until August 2016 and the most-rated video until February 2017. It obtained the record for the fastest video to gain 1 billion views until Adele's Hello broke it on January 18, 2016. In addition, it was successful in holding the title of the most talked-about video.
8.
Sugar – Maroon 5
Maroon 5 recorded the song Sugar for their fifth studio album, "V." On January 13, 2015, it was released as a single. It reached number two on the Billboard 100 in the United States. On the music video, the band collaborated with film director David Dobkin. He had previously directed the film "Wedding Crashers," and this video was inspired by it. Maroon 5 interrupts weddings across Los Angeles in the video. The marriages in the video were indeed crashed by Maroon 5. In actuality, each groom was given advance notice and agreed to let an unknown but well-known band perform at their wedding, but no one else involved in the wedding was. The brides must have been surprised to see Adam.
The brides must have been taken aback when Adam Levine serenaded them during their weddings.
The production crew consulted with wedding planners in Los Angeles to identify acceptable nuptials for the video.
It was a terrific experience for the band, and they were concerned that their presence might detract from people's special occasions. 
However, everyone enjoyed the surprise. "It was an out-of-body experience," Adam Levine said. I had no clue how much the tremendous responses we received from the couples and guests would influence me."
9. Sorry – Justin Bieber
It should be no wonder that Justin Bieber has a video in the Top 10 on YouTube. He became one of the most renowned singers of the YouTube generation. So he has videos of his songs in positions 23 and 24.
"Purpose," Justin Bieber's fourth studio album, including the song "Sorry." On October 23, 2015, it was released. The song was number one in 13 countries, including seven weeks in Bieber's home country of Canada. In 2016, over 10 million copies of the music were sold worldwide.
Surprisingly, they shot the song's dance video in New Zealand, with New Zealand dancers – the ReQuest Dance Crew – and choreographer Parris Goebel. It was supposed to be simply a lyric video, but it was the primary one. As a result, it was the fifth-fastest video to reach 1 billion views on YouTube and the fourth-fastest to reach 2 billion views.
10. Maroon 5-Sugar
Sugar by Maroon 5 is the tenth most viewed YouTube video. It was written for the band's fifth studio album, V, which reached number two on the Billboard Hot 100 list.
A 2005 romantic comedy, Wedding Crashers, inspired the accompanying music video, which premiered on the band's YouTube channel on January 14, 2015. Sugar has approximately 3.2 billion YouTube views as of June 2020.
11. Katy Perry-Roar
On our list, Katy Perry's Roar is the artist's second most-watched YouTube video, with over 3 billion views. It's also a track from her fourth studio album, Prism, and another commercial hit for the singer. It topped the charts in nations like Austria, Australia, Canada, Ireland, Israel, New Zealand, and the United Kingdom.
The music video 'Roar' was published on September 5, 2013, and by February 2020, it had received over 3 billion views on YouTube, becoming Katy the first female artist to do it.
12. Ed Sheeran-Thinking Out Loud
Ed Sheeran is the most influential musician globally, so it's no wonder that he has two of the most popular YouTube videos globally. The first of the two, Thinking Out Loud, has over 3 billion views worldwide, making it the video-sharing platform's 12th most popular video.
The song became the first-ever single to stay a full year in the UK top 40, and the video got multiple award nominations.
13. OneRepublic-Counting Stars
To promote their third studio album, 'Native' OneRepublic released Counting Stars in 2013. It became one of the band's most popular singles, selling over a million copies in the UK and hitting number one in several other countries.
With over 2.9 billion views, the accompanying video is the 13th most-watched YouTube video.
14. Taylor Swift-Shake it Off
Taylor Swift's Shake It Off is next on the list. Swift recorded the song for her fifth album, 1989, and it is an uptempo dance-pop song that is regarded as a departure from her previous country-pop approach.
It was a commercial triumph and Swift's second number-one hit in the United States, staying on the Billboard chart for 50 weeks.
The music video debuted on August 18, 2014, and has received over 2.9 billion views.
15. Enrique Iglesias- Bailando ft. Descember Bueno, Gente De Zona

(Español)

Bailando is a song from Enrique Iglesias' eleventh studio album, Sex, and Love, which means "dancing" in English.

Universal Republic Records released the song, and various versions followed. Major newspapers such as Billboard and the Huffington Post applauded the music video, and the Spanish version has received over 2.8 billion views to date.
16. Major Lazer & DJ Snake -Lean On ft. MØ
Lean On is another music video that has become one of YouTube's most popular. Major Lazer's electronic dance music group recorded the song, which features DJ Snake.
On March 2, 2015, it was released to promote the group's third studio album; Peace Is the Mission.
Lean On was a critical and financial triumph, becoming Spotify's most-streamed song by the middle of 2017, with over 1 billion streams worldwide.
'Lean On' was released on YouTube on March 23, 2015, having received over 2.8 billion views.
17. Katy Perry – Dark Horse ft. Juicy J
Dark Horse is the sixteenth most viewed video on YouTube. Capitol Records released it on September 17, 2013, to promote Katy Perry's fourth studio album, Prism. It features Juicy J.
Dark Horse was a commercial success globally, reaching the top ten in 20 countries, selling more than 13.2 million copies worldwide, and collecting numerous industry awards.
Katy also made history by becoming the first female to have a video with a billion views on YouTube!
18. Alan Walker – Faded
Alan Walker, a DJ and producer from Norway has a successful song called Faded. The song was released on December 3, 2015, and it reached the top ten of the charts in most countries where it was released.
Rikkard and Tobias Häggbom directed the music video, shot at Estonia's Rummu quarry and produced and edited by Bror Bror. The video has viewers of over 2.7 billion on YouTube and over 1 billion on Spotify streams.
19. Passenger – Let Her Go
Next up is Passenger's Let Her Go. The song was written by Mike Rosenberg (a.k.a. Passenger), an English singer-songwriter, and co-produced by Rosenberg and Chris Vallejo. Let Her Go is the second single song from their fourth studio album, All the Little Lights, and was released in 2012.
Let Her Go was a huge success, hitting the top of the charts in several countries and collecting numerous industry accolades. In addition, their song video, which was published on YouTube on July 25, 2012, has earned over 2.7 billion views since then!
20. Mi Gente-J Balvin; Willy William 
Mi Gente is at the top of the list of all-time most-viewed YouTube videos. Mi Gente is a remix of Williams' original song, "Voodoo Song," both written and recorded by Columbian singer J Balvin and French singer Willy William, and was released globally on June 30, 2017, via Scorpio Music and Universal Music Latin.
Since its release, Mi Gente has been remade by some of its most famous artists, including Beyoncé. The music video has received about 2.72 billion views on YouTube and has won an MTV Video Music Award.
Conclusion
Many jobs and revenue have been created as a result of YouTube. People are now devoting their life to creating material for monetary gain.
YouTube has influenced us in various ways, from boosting teen confidence to motivating millions of people. However, it has been observed that the site has harmed the self-esteem of some teenagers. In addition, YouTube can be problematic for young people because of its addicting material and 24-hour access.
Read More Maldives vs Bali: Which Destination is Best to Travel?