Top 10 Wine Producing Nations in 2023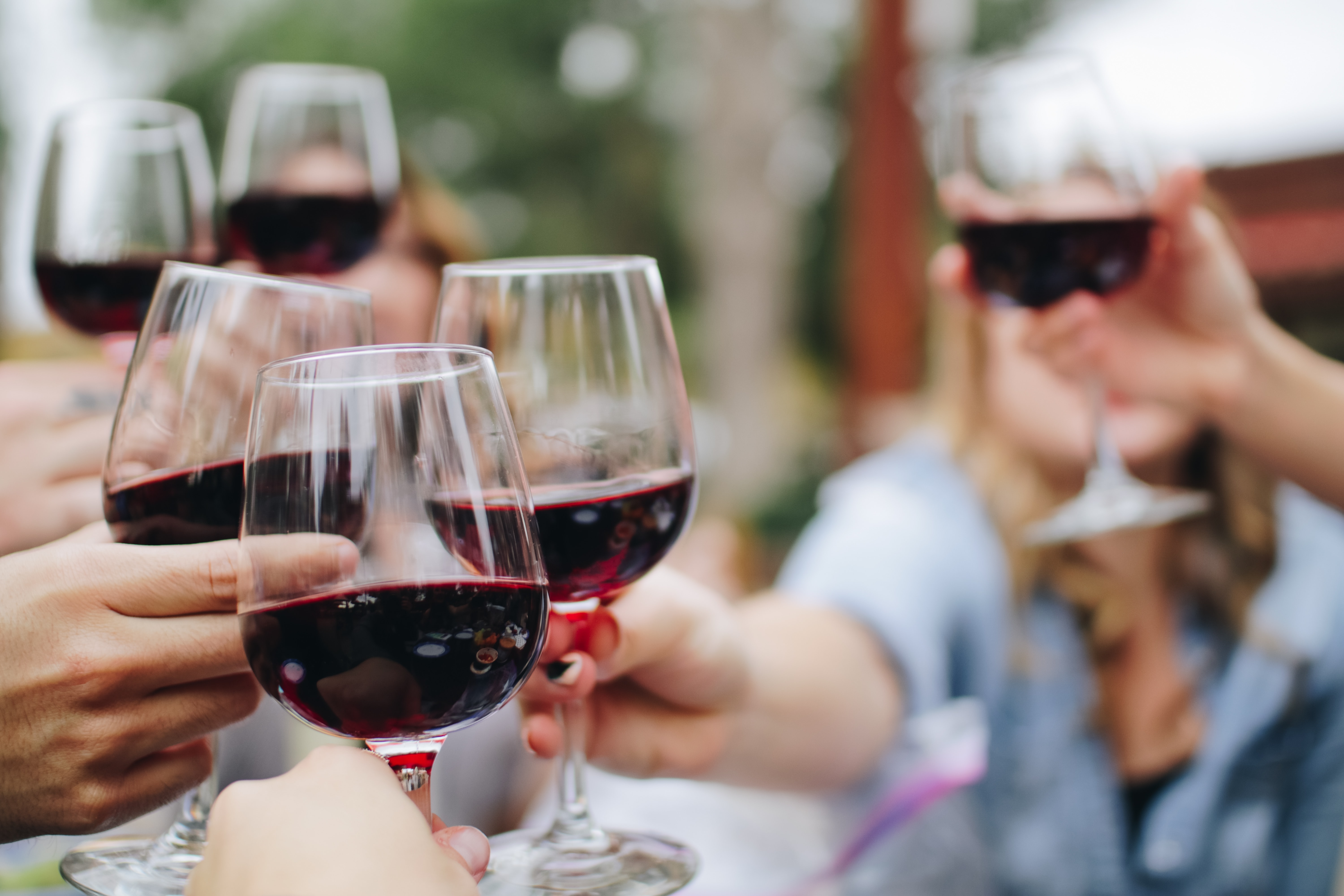 Do I need to mention wine today?
If I had to offer an introduction, I would explain that it is an alcoholic drink created from fermented grape juice.
Nevertheless, is wine only tied with grapes? There aren't any other fruits that can make wine, right?
Well, Technically, any fruit can be used to make wine. Apples, cranberries, plums, and other fruits are included. However, if the label reads "wine," then grapes were used in its production. Table grapes are not the same as wine grapes.
Let's review the origins of wine.
Numerous references to wine in the Bible and Egyptian documents from 2500 BCE point to the Middle Eastern region's early history and importance of the wine business.
Greek colonists from the Black Sea to Spain engaged in thriving wine trade and cultivated vineyards. The Romans introduced grape cultivation to the Rhine and Moselle regions.
The use of wine in the Christian mass helped sustain the business after the fall of the Roman Empire. As a result, the major wine-growing areas of South America were developed in the Andes Mountains foothills.
In the early 19th century, British settlers established vineyards in Australia and New Zealand, and Dutch colonists transported grapes from the Rhine area to South Africa as early as 1654.
The Top Five Wine Types:
1. Red Wine
2. White wine
3. Sparkling Wine
4. Rosé Wine
5. Dessert Wine
The Wine's Taste:
Acidity: Wine is an alcoholic beverage that falls on the pH scale's acidic end, ranging from 2.5 to 4.5 (greek yogurt). Wine has a sour flavor.
The sweetness can range from entirely sugar-free to sweet like maple syrup, depending on the wine you drink. A bottle of wine is considered "dry" if it has no sweetness.
Alcohol: The typical alcohol content of wine ranges from 10% ABV to 15% ABV. Alcohol by volume is referred to as ABV.
Tannin: Tannin is a substance in red wines that helps give them astringent flavor. To experience the taste of tannin, place a wet black tea bag on your tongue.
Scent Compounds: The nuances of the wine's tastes and aroma can be found in its minute details. Each grape type displays different degrees of fragrance components. Because of this, some wines have berry-like scents, while others have floral ones.
1. Italy
Some of the world's most extensive vineyards are in Italy. It features a large selection of wine varietals with various flavors for wine newbies and experts.
There are several wine-producing regions in Italy, and each location has a unique environment that influences the grapes' planting and the characteristics of the wines made from them.
For example,
while the South is known for its robust wines due to its hotter environment, the North is famed for its white wine due to its cooler climate.
Italian vineyards produce significantly more grapes than those in France, Greece, and Spain combined. One-quarter of all wine grapes grown worldwide are indigenous to the nation. In Italy, there are over 2,000 native grape types.
The Most Popular list:
Barolo
It holds outstanding Italian wines to the highest standards. It also mandates that Barolo be produced only from Nebbiolo grapes, ensuring the highest production quality.
Cannonau Di Sardegna
It is a well-known Italian wine. The grapes used to make Cannonau di Sardegna are grown on the island of Sardinia.
Barbaresco
Like Barolo, Barbaresco is a premium Italian wine from the Piedmont area that is only produced with Nebbiolo grapes.
A lot more names on the list-
The best one?
Vino, IGT, DOCG, DOC
Vino is a glass of budget-friendly, high-quality table wine. The term refers to "wine."
DOC is only available to the very finest. Therefore, only a select few wines may receive this accreditation.
DOC wines are of the best quality. However, wines must adhere to a rigid set of rules and limitations.
IGT has a wide range of restrictions designed to keep some wines and their production in the regions from which they originate. Italy's wine industry revenue in 2022 is US$26.28 billion. 7.47 percent yearly growth is predicted for the market.
2. France
France has a wide variety of varietals, including but not limited to chardonnay, pinot noir, Merlot, cabernet sauvignon, and many others. These are utilized together or individually to create more than 3000 superb wine varieties currently offered in the nation.
France's regions date their winemaking history to the Roman era, with French wine origins in the sixth century BC. The wines produced range from pricey wines exported to inexpensive ones often exclusively found in France, as the Margnat wines were in the immediate postwar years.
The country that has historically consumed most of its wines in France. However, over the past 40 years, wine consumption has declined in France. The amount of food consumed per person fell by approximately 20% in the 1990s. French wine producers must thus depend more and more on international markets. However, consumption has also been declining in other regions, like Italy, Spain, and Portugal, which are prospective markets.
France's most critical (and well-known) areas are Champagne, Bordeaux, Bourgogne, the Rhône Valley, and the Loire Valley.
3. Spain
Spain's regions, including Cava, Rioja, and Sherry, make wine. Spanish wines are characterized by a contrast of rich fruit and abrasive minerality that causes them to straddle the ancient and modern worlds in terms of style.
The nation has the largest vineyard area in the world, but because of the wide grape spacing and little water consumption, yields are relatively poor.
Spain handles 400 different grape varietals and is the third-largest wine producer in the world. However, only 20 grapes—including Tempranillo, Monastrell, Garnacha, and Albarino—are responsible for 80% of the nation's bulk wine output.
The white wine grape Airen, appreciated for several factors, including its hardiness, is the most often planted. The popular Rioja grape Tempranillo comes in second, followed by Garnacha, grown all across Spain but best known abroad thanks to the Catalan Priorat area.
Many popular types, like Tempranillo, Garnacha, and Monastrell, have their roots in Spain.
Well-known wines
The most well-known premium red wine grape in Spain is Tempranillo. Young red wines from Tempranillo are fruity and fresh, but oak aging brings forth their most outstanding qualities.
The native grape of Murcia and the southern region of Valencia is Monastrell. It generates strong wines with excellent structure and strength at higher levels than usual.
In Spain, particularly in the La Mancha and Mediterranean regions, syrah has gained a fair amount of popularity. Spanish Syrah wines often have a robust body and high alcohol content.
4. United States
Numerous wine areas in this nation produce wines of the highest caliber. American wine has been created for around 400 years, but it has only just started to gain recognition on a global basis.
The states have access to various vine-growing environments thanks to the American continent's topographical, geological, and climatic diversity. The state of California produces over 85% of the nation's production.
In the United States, there were little over 70 large-scale wineries in 2021. These large wineries produce more than 500,000 cases of wine annually. In contrast, over 5,000 wineries with minimal output crank fewer than a thousand cases annually. Over 11,000 wineries exist in the United States.
There are numerous different types of sparkling wine, including French champagne, Italian prosecco, and Catalan cava.
5. Argentina
The Argentine government designated the wine as Argentina's national libation in November 2010.
Most of Argentina's wine areas are found in the nation's west, where the Andes Mountains separate Argentina from Chile. Rivers originating in the Andes pass across the region and supply agricultural water.
Wine regions including Map, San Martin, Tupungato, and Luján de Cuyo are located inside the Mendoza area, Argentina's most prominent wine region. Near Mendoza city are a majority of Argentina's oldest wineries and their vines.
Red wines from Argentina are often of a better caliber than white wines. Argentina's signature grape variety has developed as the lesser-known Malbec, which is now seldom grown in Bordeaux, where it originated.
One of Argentina's leading wine producers is the native Catena Zapata. One of the best bargain wines available is the Alamos Malbec, which costs $10 per bottle.
According to Argentine wine regulations, if a grape variety is listed on the label, it must make up the entire wine. The high-yielding pink-skinned grapes Cereza, Criolla Chica, and Criolla Grande, which still make up close to 30% of all vines planted in Argentina today, were the foundation of the country's early wine industry.
These strong vines may produce several clusters weighing up to 9 pounds, and they frequently provide pink or intensely colored white wines that readily oxidize and often have a pronounced sweetness.
6. Chile
In the 1800s, Chilean immigrants from Europe introduced new kinds, notably those from Bordeaux. But, until the 1990s, locals drank most of the nation's wine.
The potential of Chile's perfect climate and soils for producing good wines intrigued the French, who made early investments in the area. Their influence influenced Chile's wine market to focus mainly on exports and Bordeaux types like Merlot and Cabernet.
Later, it was determined that a large portion of the nation's Merlot was a virtually extinct varietal named Carménère in the 1990s. Then, suddenly, Chile had its distinctive wine.
The world became aware of the quality and importance of Chile's wine industry when Chilean producers began exporting more wine.
With an average width of about 110 miles, Chile is the narrowest country in the world. As a result, the country's wine regions have wildly different climates, yet they all benefit from a lot of sunshine and dry weather, effectively fighting disease.
Chile's arid environment makes it a natural center for producing organic, biodynamic, and sustainable wines, even though the lack of water can be difficult for winemakers. The Central Valley, particularly the area surrounding and inside the city of Santiago, is home to Chile's most established and quality-focused wine regions. Some of Chile's most renowned Cabernet Sauvignon wines originate in the Maipo Valley, situated just south of the city.
7. Australia
Australia is one of the major producers and exporters of wine globally. The wine business contributes considerably to the Australian economy through production, employment, export, and tourism.
Just 22% of Treasury Wine Estates Limited's net sales come from the Australian market. However, some of Australia's best-tasting wines are founded in New South Wales' Northern area.
Great Australian vineyards are in the Southern Australia region. The Barossa Valley is the primary wine-producing area in this region. Shiraz, Zinfandel, and Syrah are among the most excellent wines made in this region. Since many of the wineries in this area are family-run, it stands out a little more than most.
Victoria is one of Australia's top wine-producing states. As a result, the greatest Australian vineyards are founded in this state. Marjoram, Syrah, Shiraz, and Symonds are some of this area's most frequently planted grapes.
Some of the top wine tours in Australia are located in the state of Victoria. The greatest Australian wines are sampled by many wine enthusiasts that go to this region of Australia. Langford Vineyard is one of this area's top vineyards. It creates award-winning wines, which are sold in various wine shops.
8. Germany
For approximately two thousand years, Germany has produced wine. Malbec is the grape that is most frequently grown. The Muller-Thurgau grape is the second most popular grape variety in Germany. Wine with a delicate, flowery, and fragrant flavor is produced with this kind of grape.
Because they are terraced on high slopes and cannot be reached by machines, many vineyards in Germany are entirely tended by hand. However, this is not due to tradition.
The Mosel-Saar-Ruwer region is home to the steepest vineyard in the world. It has a 60 percent gradient and a height of 951 feet.
Almost all of your favorite German wine grapes are used to make sparkling wine, with Riesling accounting for around 50% of premium German sparkling wine production and Pinot grapes for the remaining 30%. The German word for sparkling is "sekt."
Germany elects a "German Wine Queen" each year. Politicians, members of the press, and members of the 70-member panel that chooses the Wine Queen each year. The German Wine Queen has been informing the public about the world of German wine since 1949.
9. South Africa
One of the major wine-producing nations in the Southern Hemisphere in South Africa. South African wine has gained recognition for its vast range of styles on a global scale since the end of apartheid.
Most wines are made with New World winemaking techniques, although they typically have a more Old World style than their New World counterparts.
Fifty-five percent of the nation's 96,000 vineyards (237,000 acres) are planted with white grapes. With 18.5 percent of all plantings, Chenin Blanc is the most widely grown grape in the country. It still holds the top spot despite losing some of its former supremacy in vineyards as a producer of brandy and fortified wines, mainly having switched to a role supplying crisp, dry white wines.
10. China
The middle class has been expanding, there is more money available, and globalization has led to an exponential increase in the wine market in China. As a result, Chinese wine consumers prefer red wine over all other varieties.
Chinese have been making wine since the Han era (206 BC–220 AD). As a result, China is the world's greatest grape grower, accounting for about half of global grape output because of its vast landmass and hospitable environment. It also boasts the third-largest vineyard area in the world regarding viticulture.
China's famous red grape varietals are Cabernet Sauvignon, Merlot, Cabernet Gernischt, and Marselan. However, Ningxia is the region of Chinese wine that is most well-known outside China.
Conclusion
Red wine is healthy if you consume it sometimes. Among other advantages, it offers antioxidants, could lengthen life and might help prevent heart disease and dangerous inflammation.
It's interesting to note that red wine probably contains more antioxidants than white wine.
However, it's crucial to remember that consuming wine is neither obligatory nor always healthful.
Read More 10 Best Places to Visit in Switzerland