Most Popular Sports in the World 2023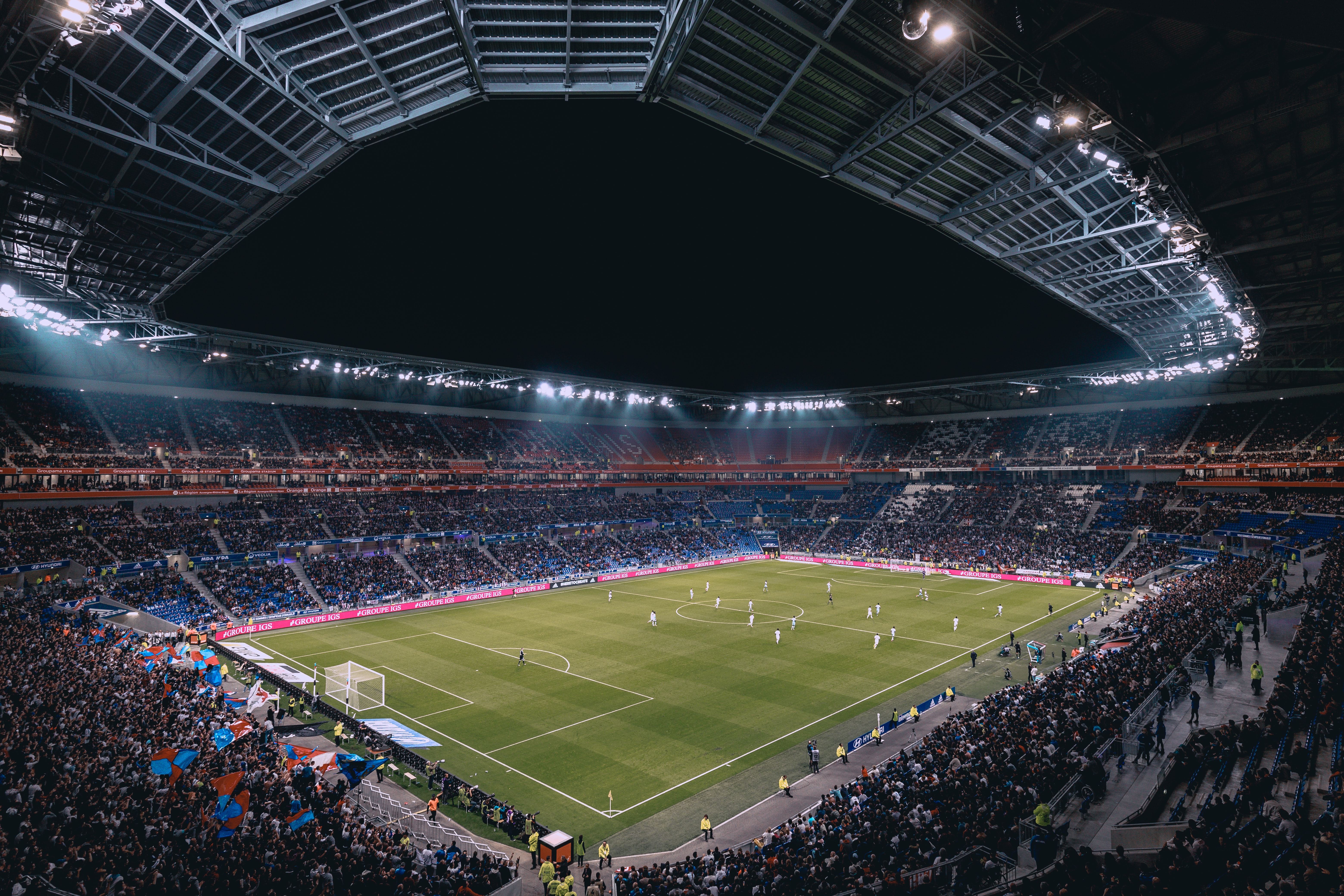 Some numerous sports and tournaments take place worldwide. Some of these sports are rather old, while others are relatively new. Still, they are popular among those who participate in them and those who watch them.
Although it's hard to estimate exact fan numbers for sports worldwide, it's possible to give a general idea using available research. 
The following are the top 10 most popular sports in the world.
| Rank | Sports | Estimated Fans | Regional Popularity |
| --- | --- | --- | --- |
| 1. | Football | 4 Billion | Worldwide |
| 2. | Cricket | 2.6 Billion | Asia, Australia, Africa, UK |
| 3. | Hockey | 2 Billion |  Asia, Europe, Africa, Australia |
| 4. | Tennis | 1.2 Billion | Worldwide |
| 5. | Volleyball | 935 Million | Worldwide |
| 6. | Table Tennis | 875 Million | Worldwide |
| 7. | Basketball | 825 Million | Worldwide |
| 8. | Baseball | 536 Million | America, Caribbean, East Asia |
| 9. | Rugby | 476 Million | Africa, Asia, America, Europe, UK,  Australia |
| 10. | Golf | 451 Million |  East Asia, North America, Western Europe |
1. Football (Soccer) 
Image Source: Wikimedia Commons
Football is the most popular sport with 4 billion fans worldwide. In 2022, a record-breaking 5.4 billion people watched the FIFA World Cup Qatar, the most prestigious football competition. Due to its thrilling gameplay and fast-paced action, this sport has attracted a massive fan base.
It grew from ancient games such as Cuju, which the Chinese created in 206 B.C. and spread to Europe during the Middle Ages. FIFA, the governing organization of football, was formed in 1904 and had its headquarters in Zurich.
With the FIFA World Cup bringing together hundreds of countries to compete against one another, the sport's popularity continues to rise, particularly in the United States. 
2. Cricket 
Image Source: Wikimedia Commons
Another popular sport is cricket, with about 2.5 billion fans, most of whom are from places like Australia, South Africa, Pakistan, Bangladesh, New Zealand, and India. According to some, the first cricket match was played in 1646.
The sport of cricket is one of the few things in Indian culture that virtually the entire country enjoys and supports equally. 
Approximately 24,000 spectators saw India take on England in the country's first-ever cricket match. However, it was in 1952 that India finally tasted triumph; the following year, Pakistan joined the fray. Pakistan's first win against England came two years later.
Since then, cricket has become a significant sport on the Indian subcontinent, with India and Pakistan serving as the region's main rivals. 
3. Hockey
Ice and field hockey are two of the world's most popular sports. Similar to other places, ice hockey draws significant attention in the United States, Canada, and Northern Europe.
Approximately 2 billion people worldwide follow hockey, particularly the National Hockey League (NHL).
This game can be played both on ice and on the ground. In the U.S. and Canada, people like to play ice hockey. In India and Pakistan, on the other hand, people usually play field hockey. 
4. 
Tennis 
According to a rating by Topend Sports, tennis is played by approximately 60 million men and women worldwide, making it the most popular individual sport in the world. 
The doubles form of the sport is also incredibly popular worldwide, which is why it is included on our list of the ten most popular sports.
5. Volleyball 
Volleyball, a sport with as many as 900 million supporters, draws significant attention worldwide, notably in North and South America, Western Europe, Australia, and Asia.
However, it receives less television coverage than other popular sports. Volleyball's rising popularity among both genders makes it one of the most rapidly developing sports in the modern era.
6. Table Tennis 
In terms of popularity, table tennis is one of the most popular sports on the earth. People of all ages, fitness levels, and cultural backgrounds play it all over the world. 
There are few possibilities for professional showcases of skill in this sport. When it comes to professional play, only China, Indonesia, and Malaysia often participate in this sport. There are expected to be 850 million fans.
7. Basketball 
Basketball, a popular sport founded by the American-Canadian educator James Naismith, is presently played worldwide by an estimated 825 million fans.
Basketball is, without a doubt, one of the most talked-about sports in the world right now. Additionally, there are several female leagues worldwide, which also get media interest.
8. Baseball 
In the past, baseball was more popular in the USA than anywhere else in the world. However, countries like Japan are becoming increasingly interested in the sport. 
Softball is the female version of the game. The World Baseball Softball Confederation (WBSC) says that 65 million people in more than 140 countries play either baseball or softball.
9. Rugby 
Rugby is a sport that people of all genders can play, so it has as many as 10 million players worldwide.
Rugby and American football are both contact sports. But American football players had a lot of protective gear, like helmets and pads, while rugby players didn't have as much.
The sport is popular in the U.K., Australia, New Zealand, and other countries that are part of the Commonwealth.
10. Golf 
There are an estimated 450 million golf fans worldwide. It is the most common in North America, Western Europe, and East Asia.
In 2019, around 441 million golf rounds were played in the United States, according to GOLF.com. 
Most Popular sports from 1930 to 2022 (History)