The Top Five Countries in the World of Technology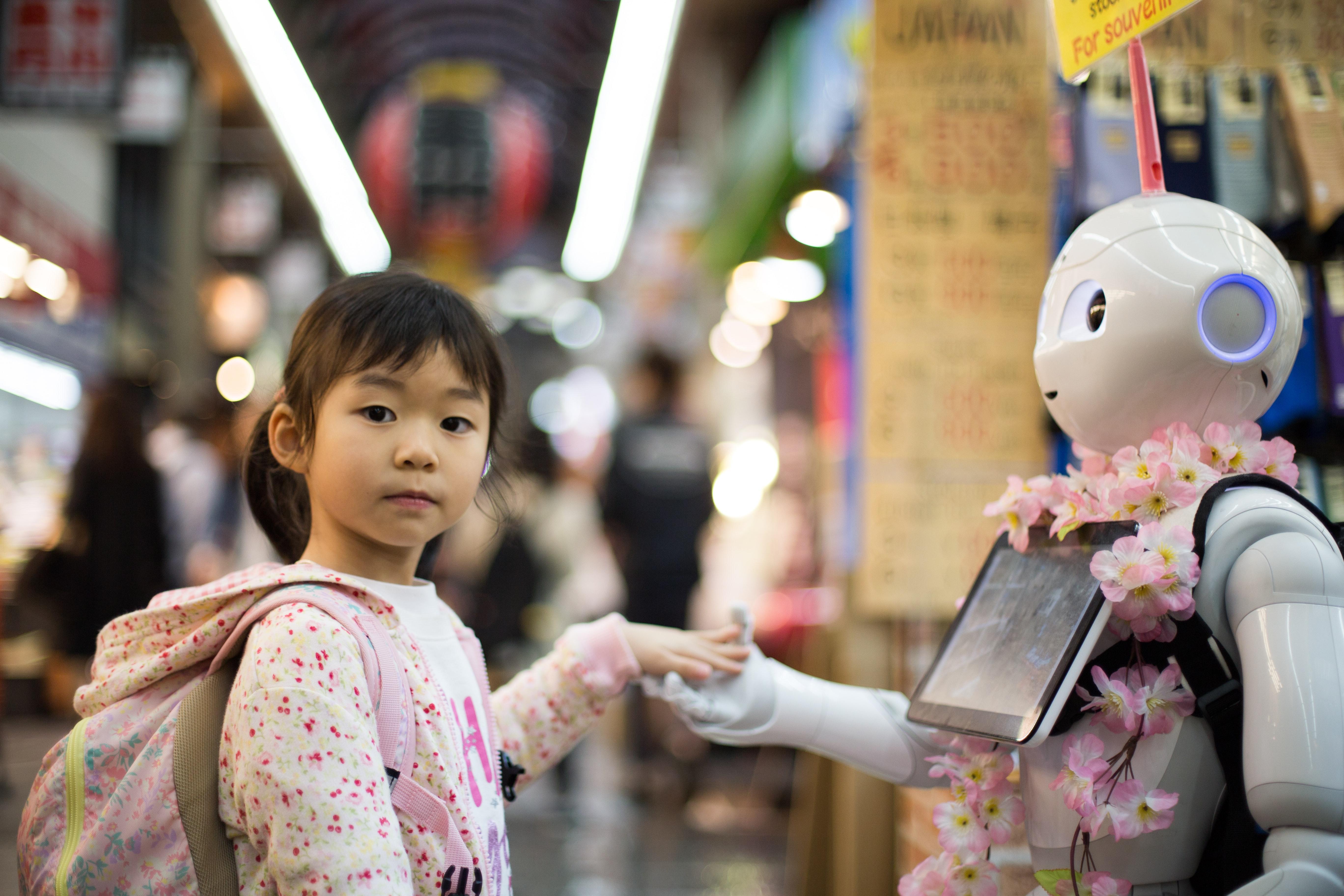 Technology is the application of scientific knowledge, such as techniques, skills, methods, and procedures, to practical goals such as the manufacture of goods and services or the achievement of goals. Technology is employed in various ways to improve the human experience, including entertainment, the economy, communications, medicine, and more.
Technology has progressed at multiple rates throughout human history but has accelerated dramatically in the last 100-150 years. Technology is fast advancing throughout the world, but certain countries are ahead of the curve, allowing their residents to benefit from sophisticated features such as more efficient transportation, top-notch healthcare, and environmentally friendly programs.
Technological expertise, which includes both ability and knowledge, is one of the essential assets a country may have for innovation. But unfortunately, technical skills are typically the most in-demand in many developing economies, and supply has yet to meet demand.
Our daily lives are ruled by technology. In other ways, technology is also propelling countries' economic development. For example, Japan is the clear leader when it comes to technology in general and production-related technology in particular. Similarly, the United States dominates the software industry, while China, Taiwan, and South-East Asian countries serve as global device manufacturing hubs.
Many of the world's most innovative countries are also among the most technologically sophisticated, as evidenced by the fact that many of the world's most technologically advanced countries are also among the most innovative. However, the two ranks are not necessarily mirrored reflections of one another; there are far too many ways for a country to be inventive or technologically advanced and far too many ways to gauge technical advancement.
Japan
It is among the most technologically advanced countries on the planet. Even though most of Japan is covered in mountains and densely forested areas, the people of Japan live in cities. In 2022, Japan will be the world's most technologically advanced country.
Japan was one of several countries to grasp and value technology's true potential. As a result, the country began investing in technical innovation early. As a result, Japan is currently regarded as one of the world's most potent technological powers.
Japan makes – an even utilizes – anything you can think of, from out-of-this-world automotive engines to video games, optical clocks, and robotics. Japan is the land of the rising sun, with market leaders such as Sony, Toyota, Honda, Nissan, Panasonic, Mitsubishi, and others. Japan was home to 51 Fortune Global 500 firms as of 2017.
Isn't Japan a high-tech nation? 
After all, it is the birthplace of bullet trains, robots, computer games, and a plethora of other technological marvels. Both Japan and the United States are increasingly aware that national security and alliance security issues extend beyond military concerns, including emerging specialized areas and their economic implications.
The dilemma of how to facilitate more excellent science and technology (S&T) research collaboration for commercial and defense goals involving sectors like artificial intelligence (AI), quantum information science (QIS), cybersecurity, and space utilization, looms large over the two friends.
South Korea
Korea is among the few countries to successfully transition from a low-income economy to a high-income economy and become a global leader in innovation and technology. The Korean office collaborates with Korean partners to help developing countries benefit from Korea's experience and skills. As a result, Samsung Electronics, LG Electronics, SK Hynix, and Naver are among the leading electronics and IT corporations. The country's cutting-edge ICT infrastructure claims the world's fastest internet connections. Korea is committed to maintaining its global ICT powerhouse by investing extensively in advanced technologies such as 5G networks, AI, Big Data, and cybersecurity.
South Korea is noted for its deep-rooted and highly developed digital interface and its well-known K-Pop acts. The country has the third-largest number of broadband internet users globally and is a global leader in electronics, digital displays, and mobile phones. Samsung, as well as many other well-known brands such as Hyundai, are based in South Korea. The government's dedication to growing the IT sector is the driving force behind the country's aggressive technical strategy.
The country has become a technologically advanced economic powerhouse, owing to large conglomerates that manufacture software and hardware. Samsung Electronics, LG Electronics, SK Hynix, and Naver are among the world's leading electronics and IT corporations, with the country's cutting-edge ICT infrastructure claiming the world's fastest internet connections.
China
China is not only the unchallenged leader in manufacturing but also in technology. China leads the game in every sector, from self-driving cars to cancer diagnosis, artificial intelligence to solar panels, electric vehicles, battery technology, telecom infrastructure, and mobile apps.
China is recently concentrating its efforts on the semiconductor industry, the crown jewel of digital technologies. It's difficult to pin down China's scientific and technological achievements because it leads in so many fields, from renewable energy to the 5G network, high-speed rail to artificial intelligence (AI), and has so many world-leading enterprises. According to the Harvard estimate, China has already surpassed the United States as the world's largest hi-tech producer, manufacturing 250 million computers, 25 million automobiles, and 1.5 billion cellphones by 2020.
China's leadership role in developing 5G standards is an excellent example of successful technology integration. However, the world-leading status of Huawei, China's national telecoms leader, has buffered China's influence on global 5G standards.
In education, infrastructure, high-tech manufacturing, academic publication, patents, and commercial applications, China has achieved significant progress and is currently a world leader in some fields and by some measurements. China is increasingly focusing on domestic innovation and attempting to correct any residual flaws. As a result, China has established the objective of becoming the world's technological leader. An item in KANBrief 2/21 highlighted China's long-term standardizing policy.
The Chinese organization SAC has proclaimed the goal of dominating technologically significant standardization domains by staffing the secretariats with its experts as part of China's 'Standards 2035' policy. To help China become a self-sufficient technology superpower, the ruling Communist Party is pressuring Alibaba Group to enter the expensive and challenging business of creating its processor chips, something the company has never done before.
USA
The United States is the obvious leader in this category, as it is home to the world's largest technology corporations. In addition, the United States is the world's foremost high-tech goods manufacturer (31 percent global share). This includes airplane and spacecraft manufacturing and semiconductors, computers, pharmaceuticals, and measurement and control devices. The American economy is built on science, technology, and innovation. In today's culture, they are also powerful forces. Because of its enormous budget commitment to its R&D effort, the United States is a superpower nation that also occupies the same rank in the tech domain.
 The United States, home to many well-known semiconductor and internet companies, dominates the digital and internet fields. Facebook, Twitter, Google, Dell, Microsoft, and a slew of other tech behemoths are all headquartered in the United States. The US military's technological capability is unparalleled, with tech-savvy drones, stealth bombs, and warships among a fleet of combat weapons. More than a third of technology sector leaders say the United States is still the world's most influential technology and innovation center.
Germany
Germany holds a 19.1% share of the global industrial and mechanical engineering market. Its advanced technological vision may be traced back to World War II. Germany is home to several well-known brands in the automobile business, including BMW, Porsche, Mercedes, Volkswagen, and Audi.
The focus of their next project will be on manufacturing robots. Osram, a German lighting firm, is the driving force behind developing low-energy LEDs. Few countries have made as significant contributions to science and technology as Germany. Germany is a world leader in invention, from physics and chemistry to automobiles and consumer goods, with premier universities and research institutes alongside extensive engineering, IT, and manufacturing businesses.
The economy, healthcare, natural resources, education, and EU-NATO membership are the primary sources of German strength. Even though Germany lacks a significant military or land area, these factors have helped it become an influential country and a leader in most European countries. Engineers and scientists are held in high regard in German society, and many Germans want to be successful in these disciplines. They also have a system of schooling that promotes early specialization. As a result, Germany is a world leader in science and research.
Germany is listed among the top five countries globally regarding scholarly publications. The German economy's competitiveness and worldwide networking can be attributed to its high innovation and strong export orientation. Exports account for over half of overall sales in high-selling sectors like car manufacturing, mechanical and plant engineering, the chemicals industry, and medical technology.
Epilogue
Digital behemoths are crucial to be aware of since they directly impact the lives and activities of people all over the world. Artificial intelligence will conquer the planet, in my opinion. It's still like a child, but it's getting smarter every day. Unfortunately, many industries have yet to be affected by digital technology, giving room for new entrants in the future.
The unique characteristics of the digital world mirror are today's commercial cold wars. Despite globalization, the world remains divided, which is true even in the digital world and on the internet.
Read More Ten Scientists Who Changed The World