Competitiveness on a Global Scale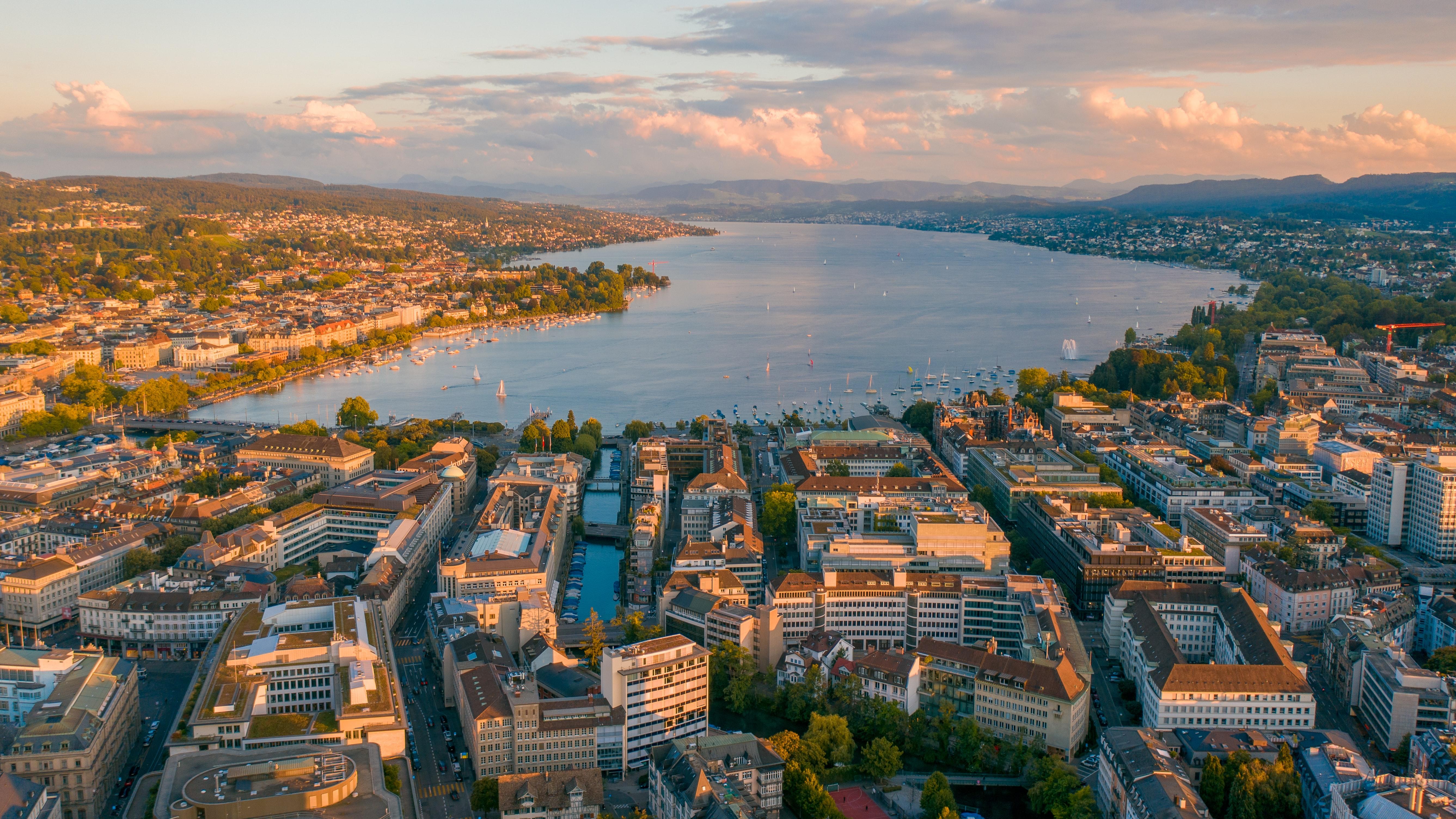 The ability of a country's industry determines its competitiveness. Because of the pressure and difficulty, businesses acquire an advantage over the world's most significant competitors. Strong domestic competitors, aggressive home-based suppliers, and demanding local customers help them succeed. Increasing competition, in essence, means expanding affluence.
According to the World Economic Forum, competitive economies are most likely to be able to grow more sustainably and inclusively, meaning that more people will benefit from the advantages of economic expansion.
'Competitiveness' as a concept
The IMD World Competitiveness Ranking 2021 assesses the prosperity and competitiveness of 64 countries based on economic performance, government efficiency, corporate efficiency, infrastructure, and a survey of executives in each economy. Global competitiveness is defined in education as the set of abilities and factors that enable individuals to be more productive in their communities and around the world. Today's global competitiveness necessitates the development of global competency.
To achieve global competitiveness, the following issues must be addressed:
Macroeconomic policies and regulations

The cost of doing business

Government practices

Education and skills upgrading

R&D and innovation

Sustainable environmental management

Compliance with international standards
The report's significant metrics were divided into 12 categories, including institutions, macroeconomic stability, and health.
Switzerland, Sweden, Denmark, the Netherlands, and Singapore were among the most competitive countries in the world, in that order. However, Switzerland's economic performance had improved significantly since last year, when it was ranked third, particularly in international investment and employment.
Sweden and Denmark come second and third, with the Netherlands and Singapore following closely behind. 
1. Switzerland 
Switzerland ranks top of the world's most competitive economies. However, the country fared better than others in navigating the coronavirus issue. According to Switzerland's country profile, its infrastructure, which is now recognized as the greatest globally, contributed to its high score. In addition, Switzerland is placed second in government efficiency and sixth in commercial efficiency. Switzerland was also among the best countries globally in economic performance, ranking eighth.
Creative ability, a solid education system, and a flexible labor market are the country's strong suits. Switzerland has been a magnet for wealthy foreigners, owing to its high earnings, stable economy, and low tax rates. A quarter of the Swiss population is foreign-born, and more than half of the country's multi-millionaires are from outside the country. Improved access to international capital (markets) makes capital imports easier to overcome domestic capital limitations. In contrast to economies with scarce capital, a more significant capital stock leads to higher labor productivity and more robust economic growth.
2. Sweden
Sweden also performs well economically, particularly in employment and the national economy. Sweden modestly improves productivity, efficiency, and management techniques in the workplace but makes significant strides in the labor market. In addition, it continues to score first in health and the environment, and it performs well in education.
Sweden's economy is now varied and highly competitive. Sweden placed in second place after Switzerland and ahead of Denmark in the IMD World Competitiveness Ranking 2021, which rates 64 economies. In addition, Sweden has been ranked as the world's seventh most competitive economy by the World Economic Forum, beating out larger Europe states such as the United Kingdom, France, and Spain. The labor market is relatively well-functioning, and Sweden has a high employment rate, with a high percentage of women in the workforce.
Sweden has been rated one of the world's most sustainable countries because it promotes personal wellness and environmental protection. The country leads the world in recycling and organic food purchases, and the government has launched an ambitious ambition to be oil-free by 2020. Privately owned businesses account for the great majority of companies. According to Daniel Waldenström of the Stockholm Research Institute of Industrial Economics, Sweden's economic success is due to "our solid economic and political institutions, which allowed us to focus on building wealth."
3. Denmark
Despite performing well in international trade, overall economic performance, and corporate efficiency, Denmark ranked third and declined in the rankings.
The IMD World Competitiveness Ranking 2021 places Denmark at the top. Denmark has re-entered the top ten most competitive economies. It is the world's third most competitive economy and the E.U.'s second most competitive economy this year. According to the Global Competitiveness Index 2018, Denmark is among the top ten most competitive economies globally. Among the reasons that make the Danish economy extremely competitive are:
An efficient labor market.

Access to a talented personnel pool.

A flexible and dynamic corporate climate.
The success of Denmark's economy can be attributed to its well-developed infrastructure, efficient workforce, and comprehensive social system. In addition, Denmark is a global leader in wireless communications, the internet, and new media. Denmark's distribution system is one of the most efficient in Europe.
Denmark has a high level of living, with one of the greatest per capita gross national products globally and well-developed social services. However, the economy is mostly centered on service sectors, commerce, and manufacturing; agriculture and fishing employ just a tiny percentage of the population.
4. Netherlands
The Netherlands' high G.D.P. is due to their inventive innovations and investments, which have supported and increased their economy. Furthermore, the Rotterdam harbor makes the Netherlands a central commercial hub, which has a significant positive impact on the economy. As a result, the Netherlands has one of the world's most powerful economies.
A diverse range of economic sectors bolsters its strength and global reputation. Despite the coronavirus outbreak, the Netherlands is rated fourth in the IMD World Competitiveness Ranking 2021, maintaining its top five positions for the second year. Business efficiency, infrastructure, and economic success were all good points for the Netherlands. Amsterdam, as the Dutch capital, has a thriving business environment. A diverse spectrum of sectors operates in the city, from startups to multinationals, drawing a highly trained workforce and encouraging innovation and collaboration.
5. Singapore
Singapore's competitiveness stems from its open economy, world-class talent, and innovative ecosystem, and there is much to be learned from the city-pursuit state of excellence. As a result, Singapore has risen to the top in this year's IMD World Competitiveness Ranking.
Singapore has lost the title of the world's most competitive economy, which it had held for the previous two years. However, according to the latest Institute for Management Development (IMD) World Competitiveness Ranking 2021, Singapore is now the fifth most competitive economy globally.
Singapore's success can be attributed to its excellent economic performance, which results from international solid commerce and investment and employment and labor market initiatives. Singapore is a tiny economy with characteristics similar to Denmark and the Netherlands. It is one of the world's technologically advanced markets and one of the most wired countries.
Singaporeans are highly connected, keen technology users and voracious data consumers. Singapore's high-quality governance, human capital, communication and technology, transportation, logistical, and other vital infrastructure continued to attract high-quality global firms. Singapore is a prosperous city-state located in Southeast Asia. It was formerly a British colonial trading port, but it is now a bustling international financial center and one of Asia's economic "tigers." 
6. Norway
Norway is unquestionably well-positioned to prosper in an increasingly competitive global context.
According to our econometric models, the Norway Competitiveness Index will trend around 80.66 points in 2021 and 81.16 points in 2022 in the long run. The most recent edition of the Global Competitiveness Report, published in 2018, evaluates 140 economies. Norway is a wealthy country with its thriving business sector and robust social safety.
The discovery of oil and gas off the coast of Norway in the 1960s boosted the country's economy, and it is now one of the world's top petroleum exporters. Norway also scores well in literacy, educational attainment, and material affluence. It is known for having the best living standards, and its thriving economy is one of the main reasons for this. It is driven by oil and gas exports, which makes it highly efficient and stable and ensures that it remains one of the world's wealthiest countries for many years to come.
Furthermore, Norway has one of the most vital welfare systems globally, ensuring that those who are unemployed or unable to work receive assistance to live dignified lives. The well-educated labor force, productive governmental and private sectors, and abundant natural resources have made Norway prosperous today. Furthermore, Norway can buy low-cost items from worldwide markets, such as clothing, and offer high-cost commodities, such as fish," argues Professor Mehlum.
7. Hong Kong
Hong Kong's standing as a worldwide financial center and commercial hub is based on its competitive advantage in providing a world-class business climate and infrastructure to connect China's rapidly increasing market with the rest of the world efficiently and responsibly. According to our econometric models, the Hong Kong Competitiveness Rank is expected to trend around 7.00 in 2022. According to a new rating approach that won a competition among methods for measuring liveability, Hong Kong is the finest city in the world to live in, beating out Amsterdam and Osaka. Hong Kong is ranked first on four pillars, the most of any economy, in which it is at or near the 100th percentile: macroeconomic stability (100), health (100), financial system (91.4), and product market (91.4).
Hong Kong's standing as a worldwide financial center and commercial hub is based on its competitive advantage in providing a world-class business climate and infrastructure to connect China's rapidly increasing market with the rest of the world efficiently and responsibly. Moreover, its long-term stability is based on an evolutionary process of institution-building that mirrors the commercial logic of global market development and selection.
8. China
As a result of its success in fighting the coronavirus pandemic, China's economy is becoming more globally competitive. In contrast, Hong Kong has been dragged down by a weakening labor market and a drop in international investment. China's improved global competitiveness has been aided by its post-pandemic economic success, and its virus management contributed considerably to its higher position this year.
Chinese competitiveness is more than just a function of a depreciated currency and low labor costs. It represents a combination of favorable pricing conditions and advancements in China's capacity to develop items that meet international standards. China has specific competitive advantages in the global market that give it an edge over its competitors.
China has achieved significant progress in education, infrastructure, high-tech manufacturing, academic publication, patents, and commercial applications and is currently a world leader in some fields and by some measurements. China is increasingly focusing on domestic innovation and attempting to correct any residual flaws.
China's economy has grown fastly for the past 30 years, making it the world's largest. Its success was built on a mixed economy, which combined limited capitalism with a command economy. The Chinese government's expenditure has been a major driver of the country's expansion.
9. UAE
Back to back the second year, the U.A.E. has retained its position as one of its most competitive economies, placing ninth. Despite the Covid epidemic, the U.A.E. is the third-best country to live in. Expatriates continuously pick U.A.E. as a country due to its remarkable quality of life, including modern lodging and medical facilities, renowned private schools, and well-developed infrastructure. UAE is known for its two main cities, Dubai and Abu Dhabi, which attract millions of tourists each year.
The Burj Khalifa, the world's tallest building, is located in Dubai, a regional economic center famed for its sleek skyscrapers. Despite Covid-19 headwinds, the U.A.E. remained the world's ninth most competitive nation for the second year in a consecutive, preserving its position as the only Arab country among the top ten, according to a poll conducted by Switzerland's International Institute for Management Development.
The U.A.E. also placed in the top ten in the report's 40 primary and sub-indicators, including student mobility, cyber security, language skills, health infrastructure, entrepreneurship, attitudes toward globalization, and government policy agility, among other metrics.
THANKS TO ECONOMIC STIMULUS MEASURES, the U.A.E.'s economy is still recovering from the pandemic-related downturn. Improved investment confidence has also been aided by government measures, including visas for expatriate retirees and the expansion of the 10-year golden visa to entice foreign professionals to settle in the nation. In addition, the country gained the benefits of decades of investment in infrastructure and technological adoption, which enabled it to adapt and weather the Covid-19 pandemic.
The U.A.E.'s position in the index reflects the government's ability to turn obstacles into opportunities, particularly during the Covid-19 issue.
10. United States
The United States has been ranked tenth as one of the world's most competitive economies for the past three decades. America's influence is mainly due to its size: it is one of the world's largest countries in terms of population and area. In addition, it is rich in natural resources and human capital. Likewise, it is an island nation in many ways; it is freer to project influence globally because it confronts no significant dangers on its frontiers.
The United States, which ranked first in 2018, fell to second this year, though the report's authors observed that it "remains an innovation powerhouse."
The United States obtained the top score in the world in several subcategories, including the ease of hiring qualified people and the availability of venture capital, and it was also scored higher than other countries in the business dynamism pillar.
Conclusion
Thus, while G.D.P., inflation rate, trade, labor productivity, and costs are significant competitiveness factors for efficiency-driven countries, G.D.P., tax rate, and F.D.I., work, and costs are substantial determinants of competitiveness innovation-driven countries.