Spice Production Around the World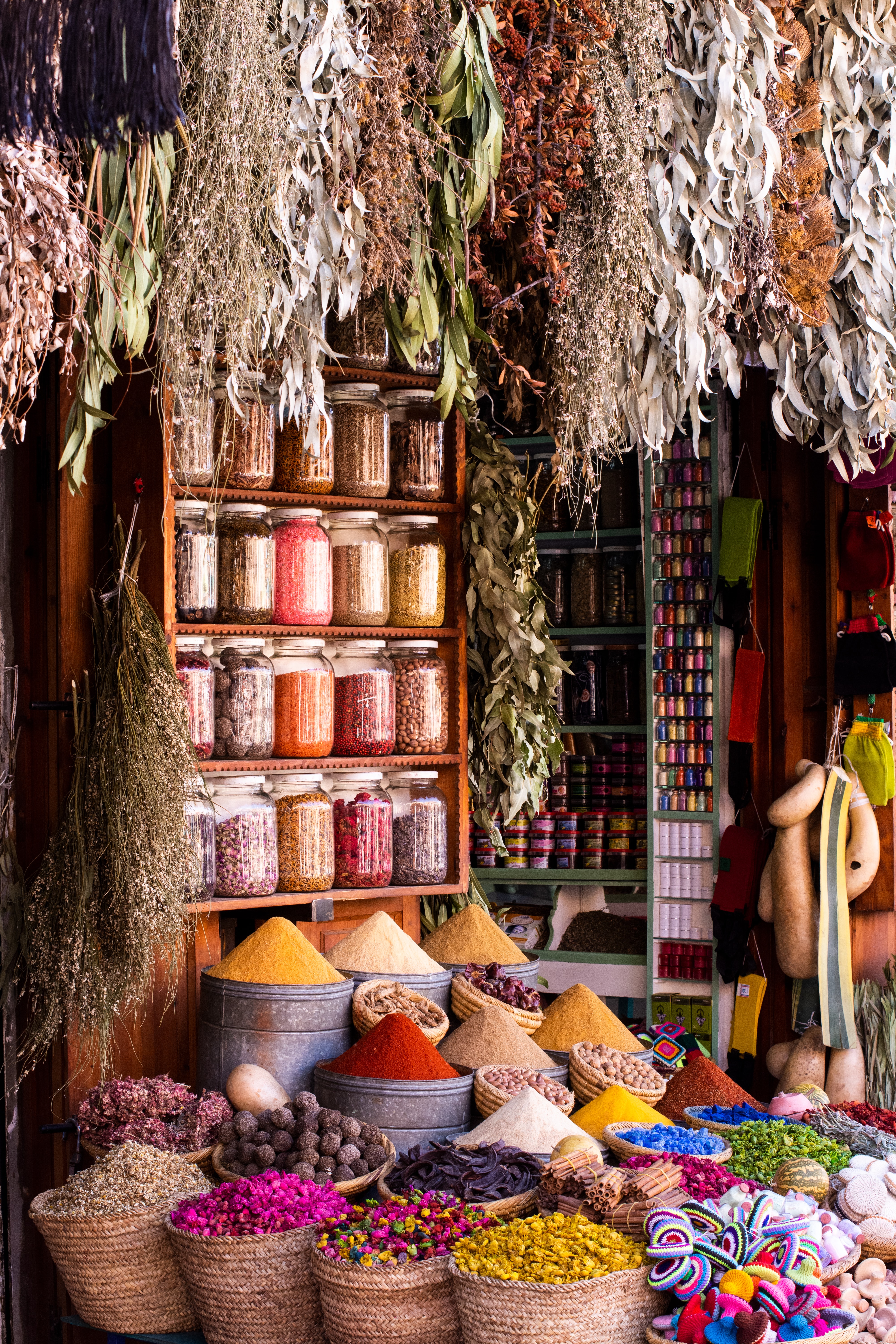 Some people enjoy spicy food. On the other hand, some people can't stand even a half teaspoon of spice in their food. In terms of spice cultivation and use in food, Asians are at the forefront. Spices are seeds or roots.
They are used to flavor or color food. Spices are occasionally employed in medical, religious rites, cosmetics, and perfume manufacturing. Even some spices are good for your health.
Ancient Egyptian, Chinese, and Indian cultures left the oldest written records of spices. India is responsible for 75% of global spice output.
 The top ten spice manufacturers on the planet are listed below.
1. India
The most prominent spice market in the world is India. They are the leading producer, consumer, and exporter of spices in the world. There are 75 distinct kinds of foreign spices that they produce.
India's most popular herbs include turmeric, cumin, coriander, black cardamom, ginger, and garlic cinnamon. In the year 2020, they will manufacture a total of 2.399,631 tons of spice.
Indian spices are well-known for their flavor, texture, scent, and medicinal properties. The majority of the spice is exported to Europe and the United States.
2. Turkey
High-quality spice is an essential raw ingredient that enhances the flavor of Turkish food. Turkey is the second-largest spice producer in the world. Turkish cuisine is known for its red pepper flakes, sumac, cumin, thyme, mint, and other spices. Spice has a pleasant, sweet, and warming taste to it. 
Turkish cuisine, on the other hand, is not as fiery and spicy. Instead, cumin is a flavorful spice that is a must-have in Turkish cooking. In 2020, turkey exported $175.5 million worth of spices. Spice is primarily exported to the United States, Germany, China, and Vietnam.
3. Bangladesh
The spice industry is one of Bangladesh's most important areas for industrial development. Because Bangladesh is an agricultural country, it is well-known for its spice growing. It is the third-largest spice producer in the world. Every day, people consume a large amount of spice.
Bangladeshi civilization is known for its spicy cuisine. Spices are required in all recipes. Spice is something that people enjoy and have a taste for.
Ginger, garlic, turmeric, onion, and red pepper are the most regularly grown spices. Chuijhal is a different spice. It is used in a particular way. Malaysia, Qatar, and Saudi Arabia are among the countries that import Bangladeshi spices.
4. China
Chinese people enjoy adding spices and herbs to change up the flavor of their food. With 115.485 tons of spice, China ranked fourth on the list. Cinnamon, cloves, star anise, fennel, and Sichuan peppercorns are the traditional five spices.
To make their meal spicy, they add chili powder with Szechwan peppers. As a result, the spice market is expected to grow by 8.85% every year.
5. Indonesia
Indonesia produces more than half of the spices. Thus, Indonesia is referred to as the "Spice Islands." In their country, they have around 30,000 different spice species. Once upon a time, some items were worth more than their weight in gold. Turmeric, cumin, cinnamon, and coriander are among Indonesia's most popular spices.
Indonesia's spice sector has been growing steadily in recent years. In the United States, Indonesian spices are among the most popular. The United States receives half of all spices produced in the country.
The second-largest importer in Germany. Indonesia is the world's largest pepper producer. Indonesian cloves are so fragrant. that is why one can find them in toothpaste, perfumes, chewing gum, and wines. Due to its geographical location, Indonesia has a wide variety of spices.
6. Pakistan
The spice industry in Pakistan is a high-growth agricultural-based enterprise. They are ranked sixth. Cumin, turmeric, peppercorns, mace, cinnamon, cardamom, star anise, and nutmeg are essential components produced in Pakistan. In addition, Pakistan is home to some of the world's most famous chiles. Their chiles are in high demand across the globe.
Pakistan's main spice is Ginger, which they export to other countries. Pakistani Ginger is most popular in the United States, Canada, and Australia. Because their food is spice-based, they create a tremendous amount of spice. In their kabab, biryani, and curry, they employ a lot of spices. However, the central cuisine is meat-based, with spices being mainly used to flavor the meat.
7. Ethiopia
Ethiopia is ranked seventh, with a total production of 39,738 tons. Ethiopia is a predominantly agricultural country. And spice is the most important agricultural sector in terms of foreign exchange earnings. It is the most critical component in reducing poverty in Ethiopia by producing jobs in the spice sector.
Spice has been used in Ethiopia for various purposes, including food and beverages, medicinal, and perfume. Chili is the most widely used spice. Turmeric, cumin, fenugreek, black pepper, cardamom, and other spices are the most common.
Due to agroecological conditions, almost 50 different varieties of spice crops are cultivated in Ethiopia. Due to the wide range of favorable weather, it is possible to create a variety of spices. It is an east African country that produces and exports a wide range of spices.
8. Nepal
Nepal is known for its spice manufacturing. They are the eighth-largest spice producer in the world. Ginger, garlic, fenugreek, asafetida, and green chilies are the most often used spices. In addition, they are the world's largest cardamon producer.
Every year, India buys 90% of Nepal's cardamom. Cardamom was nicknamed "black gold" by the Nepalese. Cardamom is grown in 53 districts across Nepal and is a significant source of income. The Indian market largely determines cardamom's pricing. They are losing behind due to a lack of application of scientific technology in agriculture.
9. Colombia
The fragrant spices of Colombian cuisine are well-known. With 12,515 tones of spice, Colombia is in ninth place. The commonly used herbs are ginger, turmeric, saffron, bay leaves. They export Ginger, garlic, and saffron to a variety of countries.
They mainly export to the United States, Canada, and Panama. Pepper is their main export. Saudi Arabia, the United Kingdom, the Netherlands, and Portugal are the top export destinations for pepper. Pepper is grown on around 26,112,00 hectares across the country.
10. Myanmar
Myanmar is the world's last major spice producer. Saffron, Ginger, thyme, turmeric, and bay leaves are some of the most prevalent spices grown in Myanmar. In 2020, they will have produced a total of 9454 tons of sauce over the world.
Myanmar's most significant export destinations include India, China, Bangladesh, the United Arab Emirates, and others. Turmeric is the most often exported spice; they send 56 percent of it each year. It is also a predominantly agricultural country. In addition, the temperature is ideal for spice manufacturing.
Conclusion
Spices are associated with aristocracy, good health, immunity, and stimulation. In addition, they have a significant nutritional and medicinal value, which scientists for many years have proved. However, Asian countries, particularly the Bengalis, are the largest producers of spices. 
As a result, Asia is the most prominent spice producer in the world.
The spice industry is driven by the growing popularity of ethnic foods and the geographic proximity of Asian countries. These two conditions are favorable for the creation of spices. In addition, according to the WHO, traditional medicine made from spices is used by 80% of the world's population. As a result, customers worldwide see spices as both a flavor and a protective agent.
Read More Most Spoken Languages In 2021