Countries with the Most Iron Ore Reserves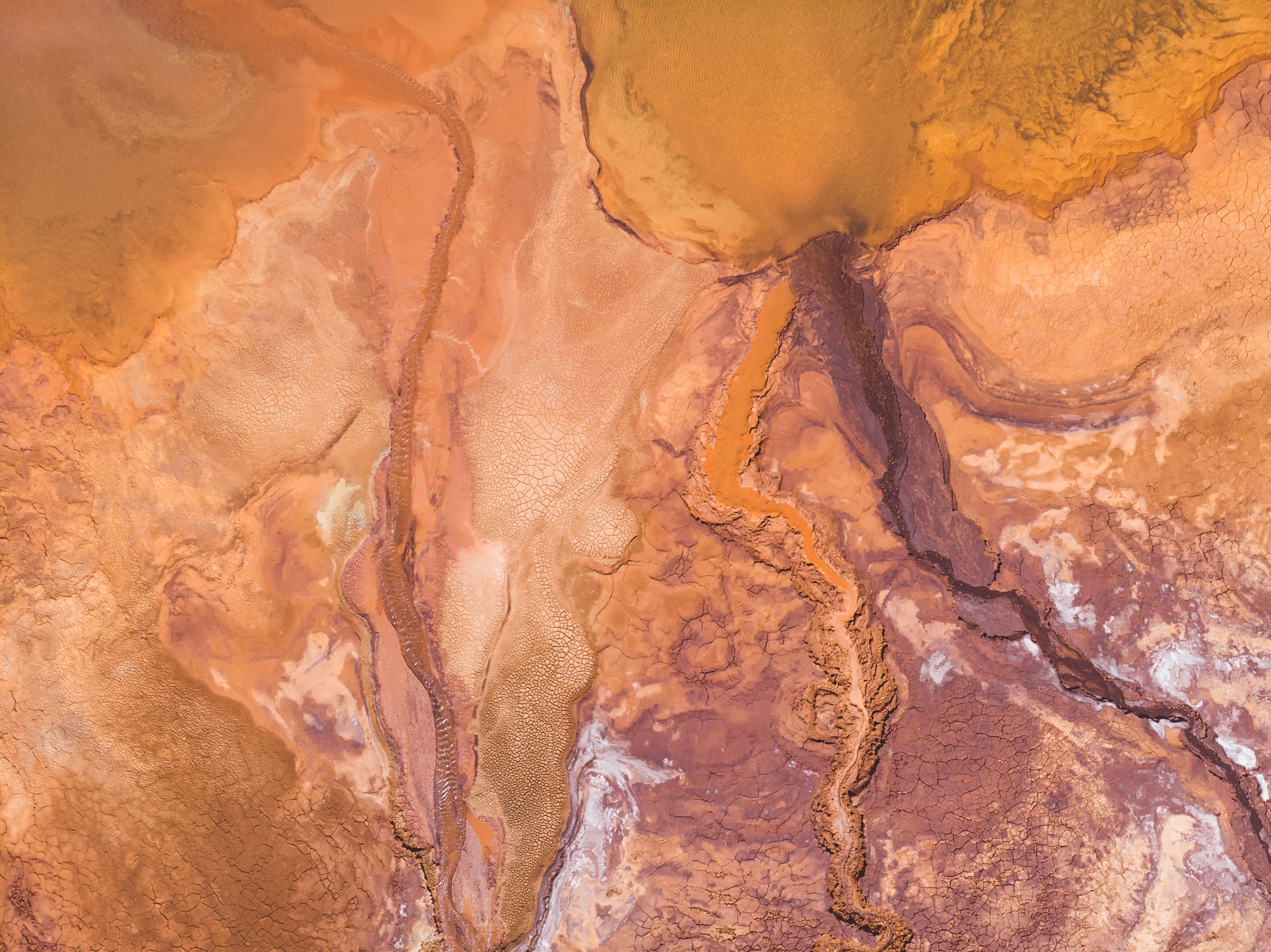 Iron ore is the potential source of iron for the iron and steel industries worldwide. It is necessary to manufacture steel, which is essential for maintaining a solid industrial basis. Almost all iron ore is utilized to make steel. There are over 50 countries that reserve iron ore.
The top seven generating countries account for around three-quarters of total global output. Iron ore exports are dominated by Australia and Brazil, with each country accounting for over one-third of total exports. Europe is the world's leading producer of iron ore. 
In northeast China's Liaoning region, geologists discovered "Asia's largest" iron ore deposit, with an estimated reserve of more than 3 billion tons.
Australia exports half of the world's iron ore. Brazil exported 23 percent of the world's total iron.
In 2020, the world's crude iron ore reserves were anticipated to reach over 180 billion metric tons. That amount's total iron content is expected to be over 84 billion metric tons.
A list of top iron ore reserves is made below.
1. Australia
With an estimated 50 billion tonnes of iron ore reserves, Australia has the world's most significant reserves. Most of Australia's iron ore resources are found in Western Australia, mainly in the Pilbara region, concentrated in South Australia.
Given its natural abundance, Australia is also the world's top iron ore producer, producing about twice as much as its nearest competitor in 2019, with around 930 million tonnes. In addition, iron ore is Australia's largest source of export earnings, valued at roughly $59m in 2018/19, with much of these items shipped to feed China's massive steelmaking industry.
According to global financial services giant UBS, China buys around 70% of the iron ore Australia exports, accounting for about 60% of all iron ore China imports.
Among the world's most productive and inventive, Australian miners have played a critical role in supplying high-grade iron ore to this market. In addition, steel and iron ore will be in great demand as the economies of Asia's densely populated countries continue to rise.
2. Brazil
Brazil has the world's second-largest iron ore reserves, roughly 34 billion tonnes. In 2020, China was the essential destination for iron ore exports from Brazil, accounting for about three-quarters of the value of the South American country's iron ore exports. Malaysia came in second, accounting for 6.6 percent of Brazil's iron ore exports.
The Carajás Mine, located in the northern state of Pará, is the world's largest iron ore mining facility. Brazil's iron ore exports reached approximately 25.8 billion dollars in 2020, the highest level since 2014. In comparison to the previous year, this was a 13.7 percent gain.
Brazil produced almost 480 million tonnes of the commodity in 2019, up slightly from last and second only to Australia. Vale is the largest mining firm in the country and the world's second-largest iron ore producer after Rio Tinto.
3. Russia
Russia has assessed iron ore reserves of 25 billion tonnes, putting it third on the list of global deposits.
These reserves aided Russia's steelmaking industry's fast expansion as the country pursued industrialization.
According to USGS data, the country produced 99 million tonnes of iron ore in 2019, making it Europe's top producer and the world's fifth-most productive country.
Russia has assessed iron ore reserves of 25 billion tonnes, putting it third on the list of global deposits. In 2021, Russia's mine production of iron ore totaled 100 million metric tons, unchanged from the previous year. The highest volume of iron ore produced throughout the study period was 105 million metric tons per year in 2012 and 2013.
Russia is the world's fifth-largest iron ore producer. Great distances frequently separated Russia's iron ore mines and iron and steel mills. Almost 60% of iron ore deposits are found in the Kursk magnetic anomaly in European Russia, with the Ural Mountains accounting for 15%.
Exports of Russian iron ore to China via the Trans-Baikal railway increased by 62% in 2019 to 1.7 million tonnes. China purchased $1.36 billion in Russian iron ores and concentrated in 2020. The figures are projected to continue to rise and accelerate.
The Kursk magnetic anomaly in Russia's west and near the Ural Mountains, the Tula and Siberian regions contain significant reserves.
4. China
With around 20 billion tonnes measured in 2019, China ranks fourth on the world's largest iron ore reserves.
It is also the world's third-biggest producer, behind Australia and Brazil, with output going to the country's massive steelmaking industry, which is by far the largest globally, accounting for more than half (53%) of total production, according to the World Steel Association.
China's iron ore-rich regions include Liaoning, Sichuan, Hebei, Inner Mongolia, and Shanxi. Iron ore exported from Australia to China in 2021 was roughly 126.8 billion Australian dollars. In terms of value, China was by far the most important export destination for Australian iron ore at the time.
Despite having some of the world's most significant iron ore resources, China's steelmaking industry is so large that it needs foreign supplies to complement domestic production, accounting for 69 percent of the commodity's global imports in 2019.
China's iron ore reserves are of poor grade, necessitating costly heat treatment before being fed into steel plants. Production peaked at 1.5 billion tonnes in 2015 but has since declined due to the sector's poor profitability and government measures to end environmentally harmful shallow strip mining. In 2020, China purchased most of its iron ore from Australia and Brazil, but imports from India increased by about 90%.
5. Ukraine
Ukraine has 6.5 billion tonnes of crude iron ore reserves.
Ukraine has the world's most outstanding commercial-grade iron ore deposits, with 30 billion tonnes, or around one-fifth of the global total. Ukraine has the world's fifth-highest iron reserves after Russia and China. In high concentrations and proximity, Ukraine has wealthy and complimentary mineral resources.
The savings has played and continues to play a vital role in the growth of Ukraine's economy, serving as the backbone of the country's iron and steel sector. With a value of USD 4 billion in 2019, the deposit accounts for 82 percent of Ukraine's iron ore output, making it the country's seventh-largest producer and fifth largest exporter.
Because output exceeds domestic demand, iron ore exports are a significant source of cash for Ukraine, with much of the commerce going to China and Polan d, and the Czech Republic.
6. Canada
Canada has the world's sixth-largest iron ore deposits, estimated at six billion tonnes. The Labrador Trough region, which runs along the boundary between Quebec, Newfoundland, Labrador, and Nunavut, has most of the country's resources.
Every year, Canada produces about 35 million tonnes of iron ore. The actual iron ore application in the Canadian iron ore mining business is key to iron and steel production. The Mary River Mine location on Baffin Island, Nunavut, Canada, is one of the world's most northerly mines.
As a result, it has among the world's richest iron ore reserves, with nine or more iron ore reserves that can be mined crushed into commercial products. Canada is the world's eighth-largest iron ore producer, with roughly 54 million tonnes produced in 2019.
7. India
In terms of recoverable iron ore reserves, India is ranked seventh globally. The amount of iron ore is estimated to be over 5.5 billion tonnes. In India, Orissa is the most significant producer of iron ore.
While being near the bottom of the list of countries with the highest iron ore deposits, India punches far above its weight in terms of production.
After Australia, Brazil, and China, it is the world's seventh-largest metal producer, considerably ahead of Russia in fifth place.
The volcano-sedimentary Banded Iron Formation of the Pre-Cambrian age is associated with India's substantial economic iron ore resources. In Orissa, Jharkhand, Chhattisgarh, Maharashtra, Goa, and Karnataka, the primary "hematite" type iron deposits are concentrated in well-defined belts.
The state-owned National Mineral Development Corporation is one of the world's largest iron ore producers, with more than 30 million tonnes produced in 2019.
In 2020, India produced 230 million tonnes of iron ore, accounting for just under 10% of global production. India's largest producer is the state-owned National Mineral Development Corporation which produced more than 31 million tonnes in the 2019-20 fiscal year.
Although resources are found throughout the country, Odessa, Jharkhand, Karnataka, and Chhattisgarh are particularly productive.
8. USA
In Minnesota and Michigan, the Precambrian banded iron formation deposits near Lake Superior dominate iron ore mining in the United States; similar deposits were previously mined in Wisconsin. The Lake Superior resources have provided more than 90% of US iron ore production for the past 50 years.
The country has 3 billion tonnes of iron ore reserves. The US imported around 3.98 million metric tons of iron ore in 2019. It was a drop from the 6.42 million metric tons of iron ore imported by the US in 2010.
In 2020, crude iron ore reserves in the United States were anticipated to be around three billion metric tons, corresponding to one billion metric tons of iron content. Resources in the World: The United States' iron ore deposits are estimated to be 110 billion tons, with around 27 billion tons of iron. Brazil supplied roughly 58 percent of all useable iron ore imports into the United States between 2016 and 2019.
Other key iron ore trading partners with the United States included Canada, Sweden, and Chile. The most iron ore produced in the United States comes from mines in Michigan and Minnesota. Mines in the United States produced 46.9 million metric tons of iron ore in 2019.
9. Iran
Iran currently has 2.74 billion tons of iron ore reserves. According to the report, more reserve exploration is underway in 30 provinces, with 107 zones covering 660,000 square kilometers. In 2019, Iran produced 31.5 million iron ore concentrate, up 4% yearly.
Iran's reserves are believed to be over 2.7 billion tonnes. The largest iron ore mines in the country are the Chadermalu, Golgohar, and Sangan mines. In addition, the Iran Central Iron Ore Company produced 5,310,000 mt, with the rest coming from smaller government-owned mines.
Iran exported over 10 million metric tons of iron ore in 2009, primarily to China. By 2013, the Gohar Zamin Iron Ore Mine should generate 140 million tons of ore.
10. Kazakhstan
Kazakhstan has iron ore reserves of 2.5 billion tonnes, which ranked tenth in the world in terms of quality.
Kazakhstan's mine production of iron ore is expected to reach 64 million metric tons in 2021. That was the highest recorded figure. Kazakhstan, in particular, holds 30% of the world's chrome ores, 25% of manganese ores, and 10% of the world's iron ores.
Wolframium reserves account for 60% of the global total (the greatest), followed by bauxite at 30% and phosphorite at 25%. (second place in the world). Kazakhstan's mining and metals sector is made up of one-third of the Eurasian Group.
Chromium, manganese, iron ore, bauxite, and coal are among the company's main products. Kazakhmys is Kazakhstan's largest copper producer and a significant international mining and natural resource development corporation.
Conclusion
Iron ore is a mineral that produces metallic iron when heated in the presence of a reductant (Fe). It is almost always made up of iron oxides, the most common of which are magnetite (Fe3O4) and hematite (Fe2O3) (Fe2O3).
Due to the preferred depletion of deposits with higher iron content, the probable reserve life of contained iron is just 19 years (Table 1). most operating mines reported a reduction in Ore Reserves, owing to mining depletion and changes in the mining area.
Read More Most Valuable Football Players in 2021