Top 10 Exporters of Clothing 2022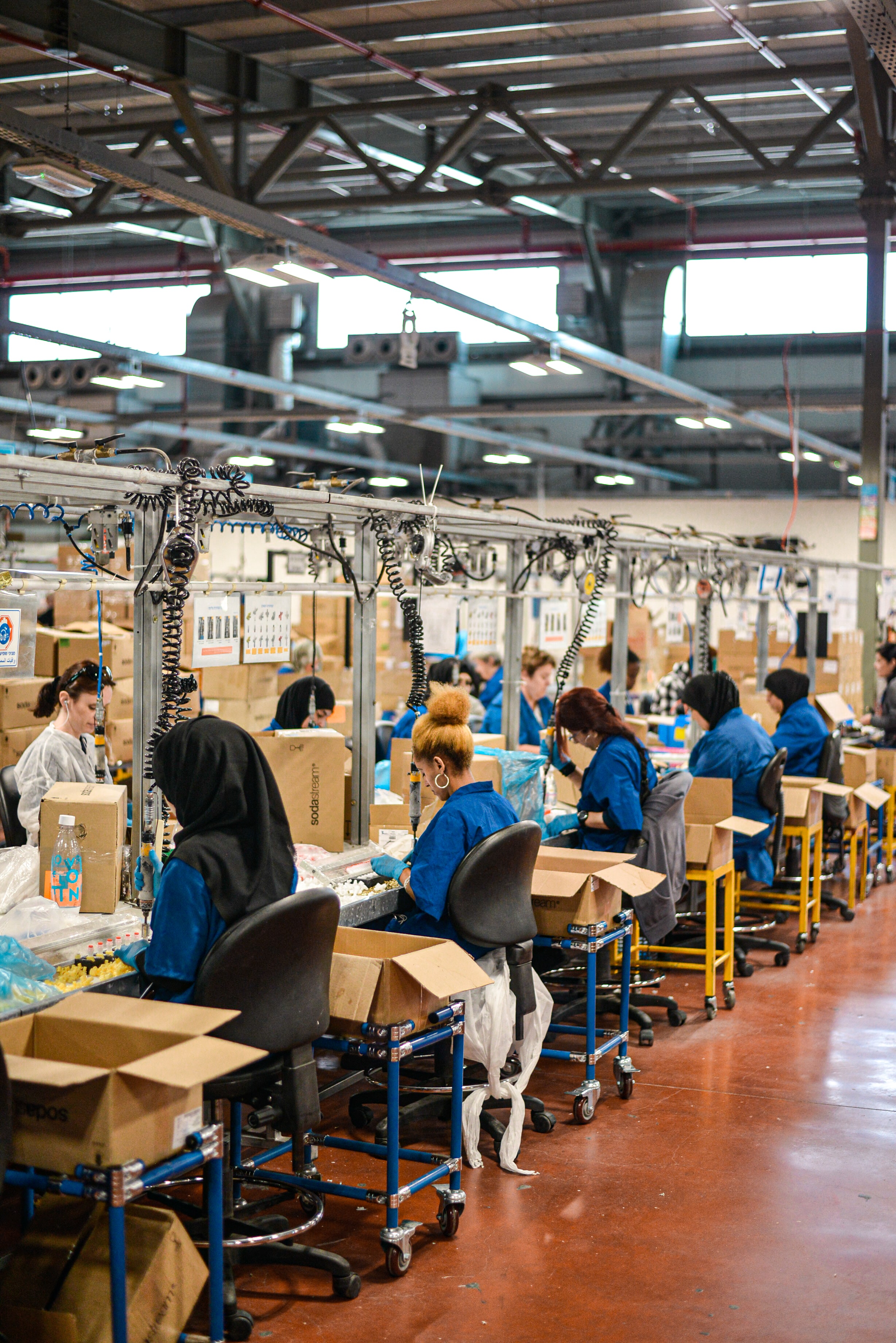 The clothing industry heavily influences every country's economic progress. People dress up to show off their culture to the rest of the world.
Most importantly, people are pretty trendy in our day and age. Therefore, the demand for garment goods is slowly expanding. As a result of the growing demand, countries worldwide are producing and selling clothing.
Every country has at least one garment manufacturing business to meet the country's minimum demand. However, all the clothes aren't world-class. The top 10 clothing exporters in the world are listed below.
1. China
Since 1993, China's clothing industry has become the world's top maker and exporter. This country makes $163.5 billion from garment manufacture and produces 52.2 percent of worldwide garment products.
China is also the electronics manufacturing capital of the world. According to official data, China's garment industry expanded in the first three quarters of 2021, reporting production, revenue, and profit increases. From January to September, the combined operating income of 12,557 major Chinese garment companies was nearly 1.05 trillion yuan ($163.9 billion), up 9% year on year.
It manufactures the highest-quality raw materials and ready-to-use products. Low-cost production, advanced high-tech machinery, industrial structure, and work progress in local and global markets are the factors that make them top exporters.
There are two major groups of Chinese clothing brands. The first category includes upmarket labels aimed at people with increased buying power, a developing desire for luxury and high-end goods, and a concern for both apparel and shopping experience quality.
The second is a more mass market, with labels such as Uniqlo, Zara, and H&M catering to primarily youthful customers with economical and contemporary clothing.
2. Germany
Germany is listed in second place in terms of garment exports. This country's annual export value is almost $40 billion. It wasn't the same as previously, though. They have recently altered their mindset. Once, their primary goal was to produce as many things as possible while keeping the price as cheap as feasible.
However, their primary concentration currently is on making high-quality goods. They also have cutting-edge technologies. As a result, it is unavoidable to conclude that Germany, like China, has a strong chance of becoming the industry's leader in the future.
3. Bangladesh
Bangladesh is listed third in the world's leading garment exporters. Until 2018, this country was the second-largest exporter of clothing. On the other hand, Bangladesh is presently ranked third in the world for clothing makers.
The strength of this small country in achieving third place is its low labor costs and a large workforce. Despite its meager resources, the government has maintained a 6% annual average GDP growth rate and achieved exceptional social and human development.
Now Bangladesh's single largest export earner, the readymade garment business has played a critical role in rebuilding the country and its economy. The sector accounts for 83 percent of the country's total export profits.
In Bangladesh, this industry employs around 20 million people. Therefore, it is always the most acceptable option for individuals looking to import high-quality garment products at a reduced cost.
Bangladesh's garment export value was around $38.73 billion in 2020. The garment sector of Bangladesh has grown from $19 billion to $38.73 billion during the last seven years. Because of their world-class product at a low cost, these industries have a well-known reputation in the global competitive market.
4. Vietnam
Vietnam is the fourth-largest exporter in the world. The amount of their exports is estimated to be over $38 billion. Specialization, modernization, and the manufacture of high-quality products are their primary goals to compete in this competitive market.
The downstream sector, fiber production, and upstream garment manufacturing make up the country's textile industry.
Growing garment exports to the United States, Japan, the European Union, and South Korea are a significant component fueling the expansion of Vietnam's textile sector. Another critical factor is the low cost of labor.
5. India
India is also ranked among the top 10 countries in the world. There are two components to their garment industry. The unorganized sector, which comprises handloom, sericulture, and handicraft, is the first.
The second is well-organized, producing yarn, fabric, and clothing. The unorganized sector is far more competitive than the organized sector in this area. Cotton accounts for 60% of India's textile industry.
The textile industry in India is the country's oldest. Their export revenue is 37.11 billion dollars. As a result, this could be one of your options for importing.
6. Italy
In the world of fashion, the Italian clothing industry is particularly well-known. The product portfolio includes a vast range of things. Cotton, linen, silk, and wool are just a few of the fibers available in Italy.
The Italian textile sector is highly export-oriented, with a value of USD 36.57 billion in exports. With modern technologies, the industry has a more stable manufacturing framework.
Italy's product innovation is entirely focused on improving the technical performance of fabrics and yarns to broaden the range of applications. Italy produces a wide selection of E-textiles with innovative technology to assist the wearer.
7. Turkey
Turkey's textile and apparel industry plays a significant part in global textile commerce due to its ability to achieve high standards and offer various products.
Turkish industry production and export has changed away from low-value-added commodities and toward high-value-added manufactured and stylish goods. As a result, Turkey creates high-quality goods in a wide range of categories.
Turkey's textile sector has a value of USD 29.56 billion in exports. Turkey's textile exports totaled 1.2 billion dollars in October 2021, up 14.1 percent from September 2021 but down 3.2 percent from September 2021.
Turkey's general exports climbed by 20.2 percent to 20.8 billion dollars in October 2021, while textile and raw materials exports accounted for 5.6 percent of Turkey's available exports during the same period.
Industrial product exports climbed by 18.8% over this period, reaching a total value of nearly USD 30.8 billion.
With remarkable creative capacity, hi-tech solutions, dynamic and flexible manufacturing capacity, and a focus on quality, health, and the environment, Turkey thrives in the textile and clothing business.
8. United States of America
Textile raw materials, textiles, yarns, clothes, home furnishings, and other textile items are manufactured and exported in the United States at a competitive global level. With a value of USD 27.14 billion in exports, the United States is the eighth largest textile exporter globally.
According to data, exports totaled $9.096 billion from January to May 2021, compared to $7.540 billion in the same period last year. Exports of women's and girls' suit-type jackets grew at the fastest rate of 196.58 percent, while exports of men's and boys' suits declined at 44.95 percent.
Nonwoven, Specialty and Industrial Fabrics, Medical Textiles, and Protective Apparel are the strengths of the US textile industry.
Furthermore, the United States is technologically advanced in the Textile and Apparel sector, leading corporations to invest in the US textile market. However, the cost of daily labor in the United States is among the highest globally. As a result, their product is highly costly.
The products' quality is excellent. You can choose them for importing if you desire a high-class and high-quality product.
9. Hong Kong
Hong Kong's textile sector is well-known for its colored and printed fabrics. In addition, cotton spinning, denim weaving, knit-to-shape panel knitting, and fine-gauge cotton knitting are also major manufacturers and exporters in the country.
Hong Kong is the world's 9th largest textile and clothing exporter, with a value of USD 20.43 billion in exports. With Original Design Manufacturer (ODM) and Original Equipment Manufacturer (OEM) services, Hong Kong has been advancing up the market value scale to meet the demands of the domestic and international markets (OEM).
Cotton spinning, denim waving, fine gauge cotton knitting, and other textiles are exported from Hong Kong. Until 1993, they were the best and largest exporters. However, they are currently ranked ninth for textile and clothing exports.
10. Spain
Textile and textile machine manufacture is one of Spain's most important industries. They manufacture a wide range of machinery, from spinning and weaving to dyeing and finishing.
With a value of USD 20.20 billion, Spain is the tenth-largest exporter. Spain's textile commerce and production have made it a fashion hotspot. And it is constantly striving to achieve new heights in the textile and fashion industries.
They strive to improve the quality and quantity of their products to maintain their top position.
Conclusion
These are now the top ten garment-producing countries in the world. Clothing is essential in our lives as a symbol of nobility and one of the most fundamental human requirements.
Fashion is a creative sector with a lot of international collaboration and many different styles. Importing allows fashion retailers in one country to sell the latest clothes from another country to their clients without waiting for domestic production to catch up to shifting styles and trends.
In addition, exporting products helps local businesses grow their earnings and benefits the local economy. As a result, the clothing sector is vital to every country.