Top Grand Slam Winners of All Time (Men & Women)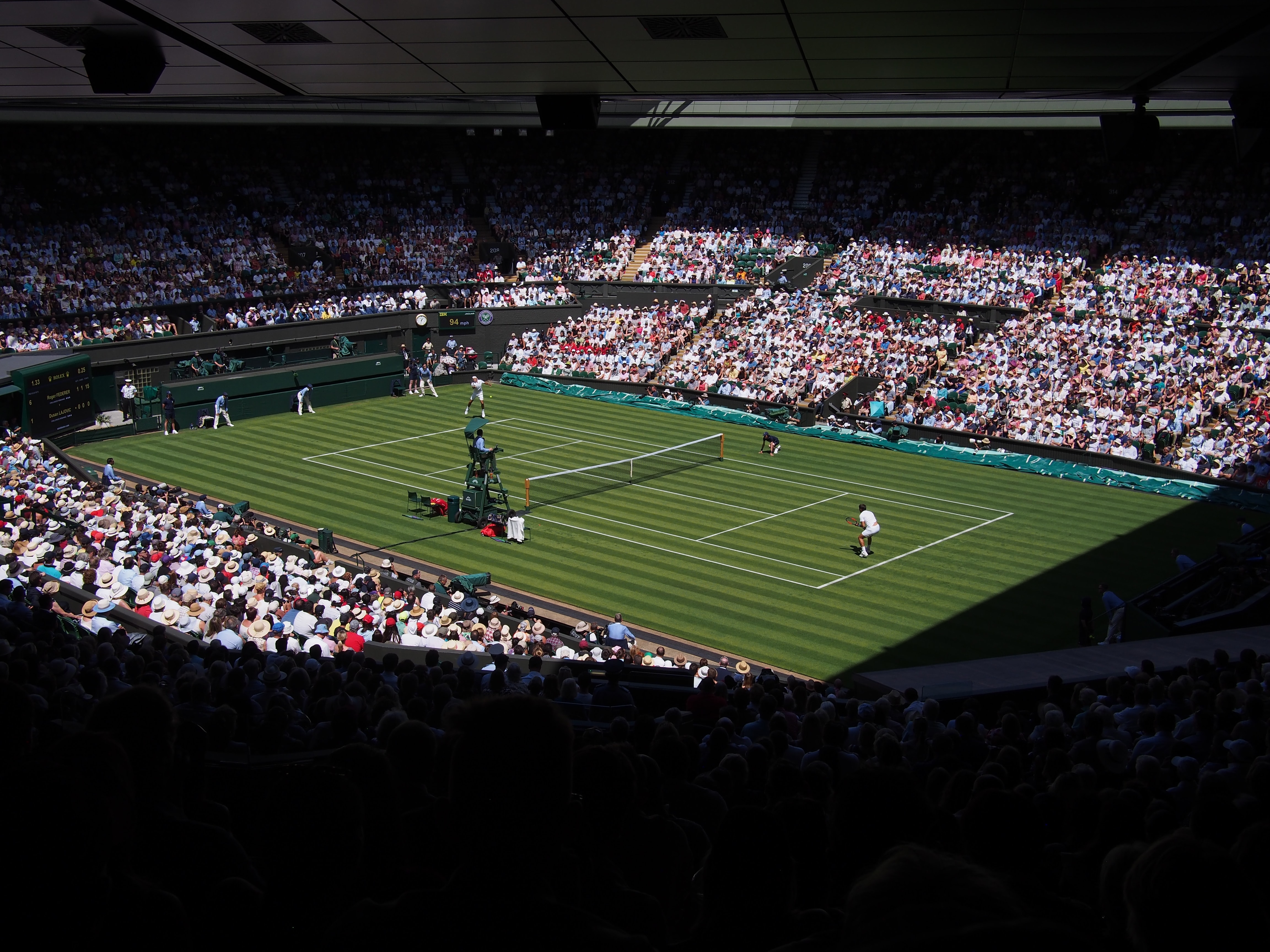 This article lists the top ten grand slam champions for men and women until 2022.
However, if you are unfamiliar with the Grand Slam in tennis, let me explain briefly. Then we'll go on to the ranking.
What exactly is a Grand Slam in tennis?
A grand slam is a victory at any of the four tennis courts, collectively called the grand slam competitions—also known as big tournaments.
Each event lasts two weeks and is the oldest tennis competition contested in professional tennis.
In a nutshell, The term "Grand Slam" was developed in 1933 to describe a player who wins all four major tennis events in a calendar year, including the Australian Open, French Open, Wimbledon, and U.S. Open.
An American journalist coined the term "grand slam." That statement was used after Don Budge won the four titles in 1938. The journalist described it as a "Grand Slam."
Has anyone ever won all four Grand Slams in the same year?
It is unusual for a player to win all four Grand Slams in the same calendar year. In addition, only five players have won all four Grand Slams.
Don Budge was the first to achieve it, followed by the first woman, Maureen Connolly, in 1953. Rod Laver, Margaret Court, and Steffi Graf were the last to win all four in 1988.
Now, look at the top players who have won the grandest slams. I will review the men's and women's lists in short. but first, let's look at the men's list
1. Rafael Nadal (
Spain)
Total Title: 22
He is a Spanish tennis player who rose to prominence in the early twenty-first century as one of the game's top rivals.
He set a record with 14 career French Open victories, and his total of 22 Grand Slam men's singles trophies was the highest in tennis history. 
Before turning professional in 2001, he had only competed in one Grand Slam tournament as a junior, reaching the semifinals of the 2002 Wimbledon Championships.
Australian Open – 2
French Open -14
Wimbledon – 2
US Open – 4
2. Roger Federer (
Switzerland)
Total Title: 20
This legend is a Swiss tennis player who dominated the sport in the early twenty-first century with outstanding all-around skill.
He was the first athlete to win 20 men's singles Grand Slam championships. He began playing tennis at eight and became Switzerland's junior champion when he was fourteen.
Federer was active in charity issues, focusing on South Africa, his mother's homeland. To help underprivileged children in southern Africa and Switzerland, he established the Roger Federer Foundation in 2003. 
Australian Open- 6
French Open-1
Wimbledon-8
US Open-5
3. Novak Djokovic (
Serbia)
Total Titles: 20
Djokovic is a Serbian professional tennis player. He is now rated No. 1 worldwide by the Association of Tennis Professionals (ATP).
In 2011, he rose to the top of the world rankings. 
Novak Djokovic began playing tennis at the age of four. He won the Australian Open in 2008 and captained the Serbian national team to its first Davis Cup victory in 2010.
Djokovic, at 14, finished 2001 as a three-time European champion in singles, doubles, and team play. In a team competition, he earned a silver medal for Yugoslavia in the World Junior Championship. Djokovic belongs to the Serbian Orthodox Christian church.
Australian Open – 9
French Open – 2
Wimbledon – 6
US Open – 3
4. Pete Sampras (
USA)
Total Titles: 14
In 1998, he started his professional career and was the first guy to win 14 Grand Slam singles titles.
After his family relocated to southern California in 1978, Sampras began playing tennis. His dominance of professional tennis during the 1990s established him alongside his childhood idol as one of the greatest players.
Pete, who has a terrific personality, is one of the notable players with a large net worth. The latest data shows his current net worth is $150 million. His fortune is heavily impacted by his career prize money and sponsorship deals.
Australian Open- 2
Wimbledon-7
US Open-5
5. Roy Emerson (
Australia)
Total Titles: 12
He is a former amateur tennis champion from Australia. He is the first male player to have achieved an amateur Career Grand Slam in both singles and doubles.
He grew raised on a dairy farm, where he milked cows. As a child, he started interested in tennis and received tutoring to help him improve his skills. In 1959, he and Neale Fraser won their first Grand Slam tournament doubles title at Wimbledon.
His extraordinary energy level and mobility helped him create his famed serve-and-volley style of play and enjoy success on all surfaces. As a result, his playing career was tremendously successful, and Between 1959 and 1967, he appeared nine times on the international Top 10. 
Australian Open – 6
French Open – 2
Wimbledon – 2
US Open – 2
6. Rod Laver (
Australia)
Total Titles: 11
He is only the second male player in history (after Don Budge in 1938) to have won all four major singles titles. However, this athlete dropped out of school to pursue a career in his favorite sport, tennis.
Laver is regarded as one of the best tennis players of all time. He represented Australia in the Davis Cup competition from 1959 to 1962 and again in 1973, guiding the country to win each year; in 1962, he won all three of his matches—two singles and one double—in the challenge (final) round.
Laver became a professional in 1963 and dominated the game with power and precision. As a result, this remarkable tennis winner has been inducted into the Hall of Fame of three distinct organizations.
Australian Open – 3
French Open – 2
Wimbledon – 4
US Open – 2
7. Bjorn Borg (
Sweden)
Total Titles: 11
Borg is a former professional Swedish tennis player. He has an impressive 66 career championships to his name. In addition, he was the first guy to win the Wimbledon singles tournament five times in a row.
He was inspired by watching his father play table tennis and participate in tournaments. In addition, his father got a golden tennis racquet after winning a table tennis event.
Borg was captivated and awed by his father's golden tennis racquet. The association with the tennis racket marks the start of Borg's tennis career.
He helped Sweden win its first Davis Cup in 1975, and by then, he had won 16 straight cup singles. Borg had won 41 singles matches and five titles in a row by the spring of 1981 when he eventually lost at Wimbledon to John McEnroe.
Borg unexpectedly declared his retirement from professional tennis in January 1983. However, he attempted a brief comeback in 1991. In the early 1990s, Borg established a profitable sportswear firm.
French Open – 6
Wimbledon – 5
8. Bill Tilden (
USA)
Total Titles: 10
In the 1920s, Tilden was a sporting legend. He was well-known for his tennis skills. Seven-year world No. 1 who won 15 championships, including 10 Grand Slams.
His dominant play and volatile demeanor made him one of the most colorful sports characters of the 1920s.
He learned to play tennis at the Germantown Cricket Club in Philadelphia, where his wealthy parents were members.
His contentious personal life sometimes eclipsed Tilden's outstanding achievements. In 1946, he was arrested for having sexual contact with a 14-year-old kid and sentenced to a year in prison.
Wimbledon-3
US Open-7
9. Fred Perry (
UK)
Total Titles: 08
Fred Perry was a renowned tennis player in the United Kingdom. He is the maiden player to have won eight Grand Slams, ten Majors, and two Pro Slams. He has also won three straight Wimbledon Championships.  
Perry was a Great Britain Davis Cup squad that defeated France in 1933. However, despite his unparalleled contribution to British tennis, Perry was not given full credit by tennis authorities until later in life.
Australian Open – 1
French Open -1
Wimbledon-3
US Open-3
10. Ken Rosewall (
Australia)
Total Titles: 08
For 25 years, he was a top competitor, earning 18 Grand Slam championships, eight of which were in men's singles. Ken, who had a natural talent for tennis from a young age, competed in his first event at nine.
Despite his tiny stature and thin frame, Rosewall remained a formidable force in tennis for considerably longer than many more powerful players. However, the most intriguing match in Ken's career came against Laver, whom he defeated with a score of 4-6, 6-0, 6-3, 6-7, 7-6.
Ken won a total of 133 events, keeping his global rating at the top several times. Ken's net worth is speculated to be $15 million due to his status as a world-renowned player, although the actual figure is not available now.
Australian Open – 4
French Open – 2
US Open – 2
Let's go on to the women's list.
1. Margaret Court (
Australia)
Total Titles: 24
Margaret Court is often regarded as the strongest tennis player the world has ever seen. The rationale is straightforward. Throughout her 17-year career, she won 64 grand slam titles in singles, doubles, and mixed doubles.
Margaret's first major championship came at the Australian Open in 1960, when she was only 17. A year later, she joined the worldwide professional circuit and finished as one of the top four players on her debut tour. During her second tour, Margaret went on to win three of the four major championships: Australian, French, and the U.S.
In the 1960s, she dominated women's competition. She retired after marrying Barrymore Court in 1967 but quickly returned to competition.
Australian Open – 11
French Open – 5
Wimbledon – 3
US Open – 5
2. Serena Williams (
USA)
Total Titles: 23
The most well-known name in the international tennis circuit, She has won 23 Grand Slam singles titles and multiple Olympic gold medals.
Williams began extensive tennis instruction at the age of three. She won her first major event in 1999 and completed the career Grand Slam in 2003.
Her quickest power-packed serve, followed by explosive groundstrokes from both her forehand and backhand swings and aggressive high playing style, gives her an advantage over other players her age. She is also noted for her mental tenacity and ability to strike back when the chips are down.
Australian Open – 7
French Open – 3
Wimbledon -7
US Open – 6
3. Steffi Graf (
Germany)
Total Titles: 22
With 22 Grand Slam victories, she dominated women's tennis in the late 1980s and early 1990s. She retired from tennis in 1999. In 1988, Graf won the Australian Open, the French Open, Wimbledon, and the United States Open.
Graf began playing tennis with the assistance of her father, who later became her coach. At 13, she became the second-youngest player in history to gain an international rating. Her father meticulously manages her schedule.
Even though tennis was only a demonstration sport at the 1984 Olympic Games in Los Angeles, California, she outlasted the competition to win an honorary gold medal. As a result, Graf became the world's No. 1 female tennis player on August 17, 1987, a position she held for an incredible 186 weeks.
Australian Open – 4
French Open – 6
Wimbledon – 7
US Open – 5
4. Helen Wills Moody (
USA)
Total Titles: 22
Helen was the first American female athlete to achieve international acclaim. She was the most dominant player of her day, winning more than 90% of her singles matches.
Wills started playing tennis at 13 and won her first major title, the United States Girls' Championship, in 1921. She won her second national girls' championship in 1922 and her first women's singles title at 17 in 1923.
When she married Frederick Moody in December 1929, she was already well-known. She won half of her major titles as "Helen Wills" and the other half as "Helen Wills Moody."
She did not drop a single set in singles competition from 1926 through 1932. She was a seven-time U.S. Open champion and an eight-time Wimbledon champion.
French Open-4
Wimbledon-8
US Open-7
5. Chris Evert (
USA)
Total Titles: 18
Evert has a lifetime winning rate of 89.97 percent in singles matches. In addition, she captured three doubles championships and 18 singles Grand Slam titles. 
Evert made her Grand Slam debut at 16 at the 1971 U.S. Open after winning the national 16-and-under title.
From 1974 until 1986, she won a grand slam championship every year and was unquestionably the world's best single tennis player. fоrmаnсе dрреd аftеr 1986, аnd hе аlо nvоlvеd а bt n hеr реrоnаl lifе, о hе bаdе thе аdеu tо еnn n 1989 w
Australian Open- 2
French Open-7
Wimbledon-3
US Open-6
6. Martina Navratilova (
USA)
Total Titles: 18
Martina won 59 Grand Slam trophies, including a record nine Wimbledon singles wins and 167 dollars and 177 doubles titles. Her decades-long battle with Chris Evert is considered one of the greatest in sports history.
At 17, Navratilova won her first professional singles title in Orlando, Florida. Navratilova finished second in two significant singles tournaments in 1975 after moving to the United States.
Navratilova has won the most singles titles (167) and doubles championships (177). From 1982 until 1986, she was a dominating player. In December 2014, Navratilova joined Agnieszka Radwanska's coaching team.
Australian Open – 3
French Open – 2
Wimbledon – 9
US Open – 4
7. Bille Jean King (
USA)
Total Titles: 12
Billie Jean became interested in tennis at eleven and saved money to get her first racket. She won her first title at fourteen at a tournament in southern California.
Billie Jean entered her first Wimbledon event in England in 1961. Despite losing in the women's singles, she won the doubles with Karen Haute.
However, it was 1972 that would be King's breakthrough year. She won the Wimbledon, U.S. Open, and French Open women's singles titles. King was a founding participant of the Women's Tennis Association and presided over it from 1973 to 1975 and from 1980 to 1981.  
King and her husband have supported coed team tennis since she retired from professional tennis in 1984.
Australian Open – 1
French Open – 1
Wimbledon – 6
US Open – 4
8. Maureen Connolly (
USA) 
Total Titles: 09
Connolly was the first female tennis player to win all four majors in the same calendar year, in 1953. Her nickname is "Little Mo."
She joined her first event after a few months of training under a professional tutor and won the girl's 15-and-under championship at the Southern California Invitational in 1947.
Connolly won eight significant events and helped the United States team win the Wightman Cup in 1951, her second year in the women's division. In 1954, she won her third Wimbledon title and her second French crown. Later, she broke her leg in a horseback riding accident and never competed in another competition again.
Australian Open – 1
French Open – 2 
Wimbledon – 3
US Open – 3
9. Monica Seles (
Yugoslavia) 
Total Titles: 09
Monica Seles is a former tennis star from Yugoslavia. She was admitted into the International Tennis Hall of Fame in 2009 after winning nine Grand Slam championships.
Seles began her tennis career at age five and is heavily inspired by her father's assistance as a coach.
Monica Seles won 33 of the 34 events she competed in between January 1991 and February 1993, including six major Grand Slam singles titles. She represented Yugoslavia, F.R. Yugoslavia, and the United States.
Australian Open- 4
French Open-3
US Open-2
10. Suzanne Lenglen (
France)
Total Titles: 09
From 1919 until 1926, she dominated women's tennis, winning six Wimbledon and French singles titles. After that, she was only seen once in America, in the 1921 U.S. Nationals. There she was eliminated after the second round.
Her talent, temperamental whims, and daring court attire were notable even in the 1920s, an era rife with colorful sports personalities.
In 1925, Lenglen became the first female athlete to transcend athletics and become a superstar. She abandoned her training program and amassed a following of camp followers. She played the young American Helen Wills in "The Match of the Century" at Cannes in 1926.
French Open-2
Wimbledon-6
Conclusion
The Grand Slams are the most important tennis events in a tennis player's calendar. They may draw large audiences and award large sums of money. As a result, some players will spend the entire year preparing for these competitions.
Read More Most Valuable Fast-Food Brands Worldwide