15 Best Things to Do in California (2022)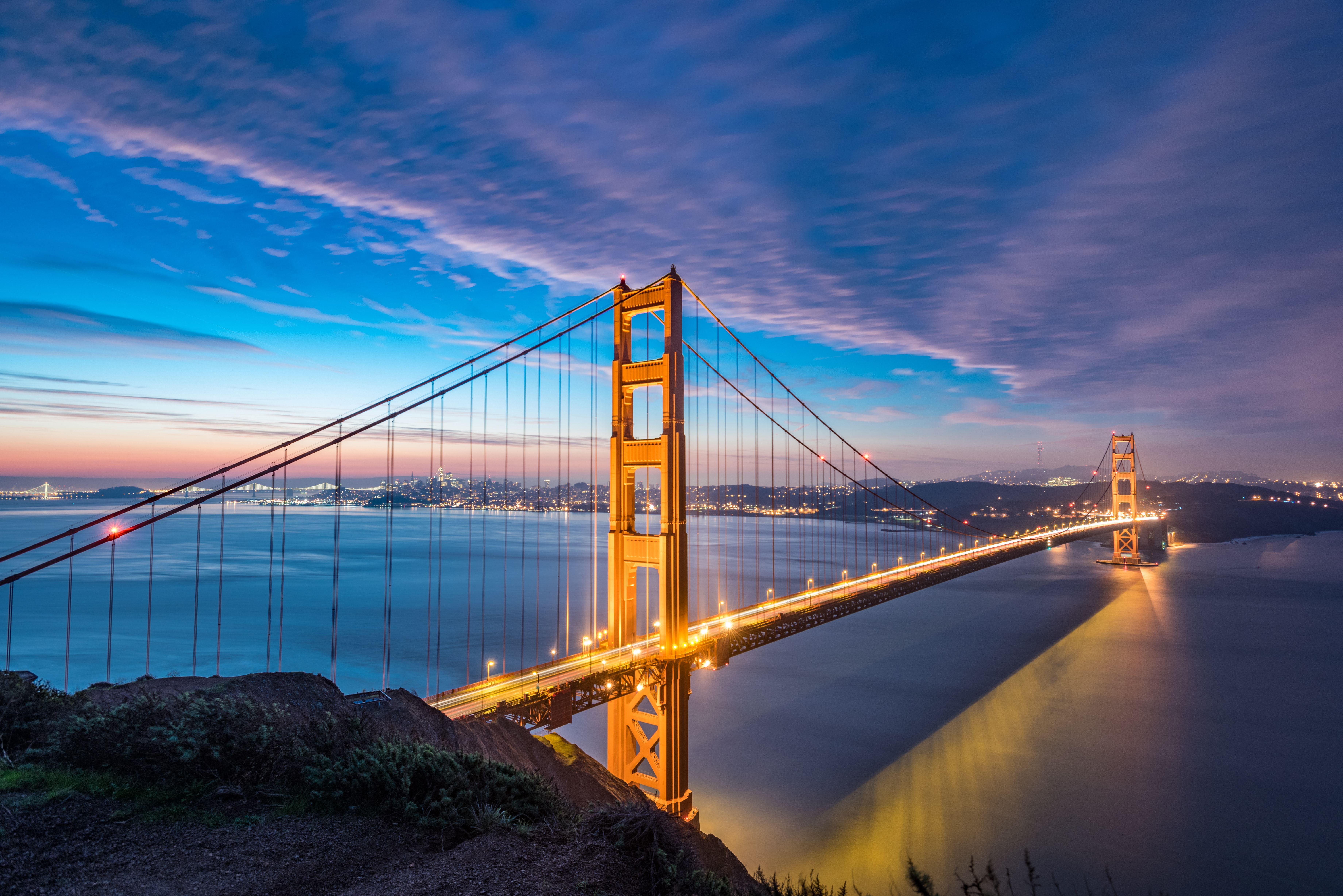 California is a state that boasts a large number of stunning natural attractions, including beautiful beaches, serene deserts and majestic mountains. Everyone knows that Hollywood creates some of the best entertainment globally, but many may not know California is also a world leader in technology and art.
This state has been continually growing in cultural variety and natural beauty. And is known for its richness in the mineral gold during the Gold Rush in 1849.
Check out our recommendations for the most delicate things to do in California for an unforgettable trip.
1. At Disneyland, your dreams come true
Disneyland dubbed the "happiest place on earth," provides so many exhilarating rides and live entertainment options that you'll never want to leave.
Disneyland is a haven of pure enjoyment, with its charming gardens and musical parades. The sights and rides will undoubtedly appeal to you. Not only that, but the park's design will take you to another universe, one full of beautiful dreams and unmistakable charm.
2. Hollywood Walk of Fame – Los Angeles
Posing with a Hollywood Walk of Fame celebrity is almost a rite of passage for a California visit. It's also one of California's most popular things to do and LA's most cherished free attractions.
With 2,500 stars (and counting), the world's most famous sidewalk is one of the first places to go if you're new to Los Angeles and see the most famous landmarks.
3. A visit to San Francisco
San Francisco is a must-see for anybody traveling to California. The city stands apart in several ways, not only in the state but across the country. Its picturesque bayfront location, steep hills, and the profusion of colorful Victorian mansions border them are a visual feast.
Furthermore, the city is home to world-famous attractions and is primarily regarded as one of the country's greatest gourmet cities. While you're here, explore tourist attractions like the Golden Gate Bridge, Chinatown, Alcatraz, and the Golden Gate National Recreation Area's open spaces, including Land's End, Muir Woods National Monument, and more. In terms of lodging, there are several Ritz-Carlton, Four Seasons, and St. Regis locations in San Francisco.
4. Beaches and Beach Towns to Explore
With 840 miles of dazzling coastline and hundreds of sandy beaches, it isn't easy to know where to begin when learning about California's beach culture. 
A more mountainous and unspoiled shoreline may be found in the north, particularly near the Mendocino coastline and higher, beckoning you to get away from it all.
You'll discover beautiful, postcard-perfect beaches crowded with tourists, pleasant weather, and popular resorts to the south.
With that eternal summer atmosphere and vast, sandy stretches to lie down on, the beaches are generally the things that come to mind when you think of "beach culture" in California.
Spend the day relaxing on one of Malibu's beautiful beaches or hiking paths overlooking the Pacific Ocean.
Take a bike ride along the 21-mile Marvin Braude Bike Trail, passing by several of LA's most famous beaches.
Stop at Santa Cruz and Capitola, Pismo Seaside, Morro Bay, or Carmel-by-the-Sea if you seek quaint beach villages to explore.
There are beautiful alternatives up and down the state for any beaches and coastal towns you select to add to your California must-do list.
5. Consume a lot of Mexican Cuisines
The quantity of delicious Mexican food is one of the most excellent things about California.
Crawl up and down State Route 99 in search of the best taco vendors, mulita masters, enchilada masters, pan dulce stores, and more.
Fresh churros and champurrado may be found at one of LA's numerous food trucks. On Taco Tuesdays, you can get San Diego's famed fish tacos for as low as $2.
And it would help if you tasted the fusion "California Burrito," which may seem terrible to those who aren't from here but is fantastic.
Finally, you won't want to miss out on San Francisco's famous rice-heavy, enormous Mission-style burritos.
6. Observing Whales
Various varieties of whales migrate from Alaska to Mexico and back throughout the year, making the whole California coast a great place to go whale watching.
Gray, blue, and humpback whales are the most frequent whales seen migrating along the West Coast.
Whale-watching opportunities and trips are available throughout the year, from Mendocino through Monterey Bay and down to San Diego.
Because whales come in so near to the shore, you don't always need to take a whale-watching cruise; you can observe them from afar from the beach.
7. The Island of Catalina
There's something for everyone on Catalina Island, whether exploring the beaches, zip-lining with panoramic coastline views, dancing it up at Descanso Beach Club, sipping a buffalo milk cocktail, camping at Parsons Landing, or going for a hike.
Hike the multi-day Trans-Catalina Trail for a different side of the island and a chance to view the renowned Catalina bison along the route if you're seeking extra adventure.
8. Drive Down One of the World's Most Crooked Streets
Lombard Street, which stretches from the Embarcadero to Telegraph Hill, is known for its one-block section between Hyde and Leavenworth Streets in the Russian Hill district.
The eight hairpin twists on the winding path were meant to reduce the hill's natural 27 percent gradient, which is too high for most cars. Although the block is just 600 feet long, each turn might take a long time to complete. It's also possible that you'll have to wait your turn for a trip down the slope, which sees roughly 250 automobiles every hour.
9. Crossing the Golden Gate Bridge on a Bicycle
Take a walk or ride your bike down this historic bridge that connects San Francisco to the rest of northern California for a panoramic perspective of the city and explore the wide park spaces on each side of the bridge. In addition, hiking and water activities are available along the shore in the Golden Gate National Recreation Area.
10. Napa Valley is worth seeing
Napa Valley is one of the most well-known wine areas globally, famous for its Cabernet Sauvignon and Chardonnay, but there is much more. You can still tour The French Laundry's gardens even if you don't get a table.
More fine dining places, such as the Michelin-starred Restaurant at Meadowood, and more informal alternatives, such as Gran Electrica, a New York transplant, and The Sky & Vine Rooftop Bar, with sweeping views of the valley, can be found in Napa.
California is serious about wine and its winemaking culture, with 138 American Viticultural Areas (or AVAs) and over 4,000 wineries producing over 80% of the wine produced in the United States.
11. Take a trip to the Monterey Bay Aquarium
The modest seaside town of Monterey, home to the world-famous Monterey Aquarium, is a great place to spend a quiet weekend or even simply traveling through between Los Angeles and San Francisco. After a meal at one of the numerous seafood restaurants located directly on the lake, take a stroll around the old streets to see the area's classic residences. The Monterey Festival Grounds, the site of the Monterey Pop Festival, where Jimi Hendrix and The Who first astonished American audiences, is a must-see for music fans.
12. National Parks 
With nine national parks, California has the most of any US state.
Visiting them is one of the most incredible things to do in California, but it also helps you appreciate the landscape's diversity and the magnitude of its impact. These are a handful of my favorite parks to visit for various reasons; don't forget to carry your national park passport.  
Glacier Point, Tunnel View, Valley View, and Olmsted Point, all in Yosemite National Park, provide breathtaking vistas. Visiting Yosemite National Park for a weekend is one of California's most popular and famous things, regardless of when you call.
The contrast between Yosemite National Park and Joshua Tree National Park is striking. Instead of towering cliff sides, pine forests, and high elevations, you'll discover an arid desert with strange-looking Joshua plants, palm trees, and abandoned mines.
Death Valley National Park is where everything is at its most severe. So post-apocalyptic is the most accurate description of the mood.
Channel Islands National Park is the most distant and challenging reach of California's national parks, but the trek is well worth it.
Pinnacles National Park is the state of California's newest national park. Come here to observe gorgeous California Condors in the wild, see unusual rock formations, and explore dark and musty tunnels on a day excursion from San Francisco.
13. Visiting Flower Fields 
There are many Instagram places in California. But some of the most famous centers around the wildflower season in the spring and summer. So I'd say that frolicking around flower fields is one of California's best activities.
Wander through 50 acres of Giant Tecolote Ranunculus blooms from March through May in Carlsbad.
Then, from mid-February through May, the Antelope Valley California Poppy Reserve, the Santa Monica Mountains, and Anza-Borrego State Park are all popular spots to observe California's state flowers up close and in large numbers.
14. Take a look at the Monarch Butterflies
A eucalyptus forest covered with hundreds of monarch butterflies is one of the most magnificent sights to behold in California.
Monarch butterfly migratory hotspots in California include Natural Bridges State Park in Santa Cruz and the Monarch Butterfly Grove near Pismo Beach. 
The butterflies begin to lay their eggs in late October and remain until mid-February. However, they sometimes depart as early as January, so check ahead of time. The month of November is often the greatest for seeing the most butterflies.
15. Big Sur
One of the lovely things to do in California is to take a road trip along the Big Sur coastline.
Between Carmel-by-the-Sea and Hearst Castle, there is an 87-mile length of largely pristine waterfront and a magnificent environment in one of California's most beautiful areas.
Big Sur is the place where you come to see it all: cliffs, sea, and boundless sky, whether you drive it all the way or stop in for a taste of Central Coast magnificence.
Best time to visit California?
Peak fire season is from August through October, and you can expect at least a few wildfires in various sections of the state during this time of year.
The second item to watch in the spring is landslides, particularly around the Big Sur coastline. Although not as prevalent as wildfires, it's not unusual to hear about areas of the shoreline eroding after a day or two of heavy rain in the spring.
Finally, while summer is a popular season to travel, many portions of the coast experience "June Gloom," and the Bay Area experiences "Fogust," with cloudy skies on most days.
The ideal time to visit is generally in the spring or fall when the weather is most pleasant across the state.
Conclusion
Whatever your reason for visiting, there is enough to see and do in California, no matter where you travel.
Apart from these 15, you can perform different things. So, before you go to California, be sure you check off these 15 items on your to-do list.
Read More 12 Most Fascinating Facts About Egypt