How Dubai Was Made – History of Dubai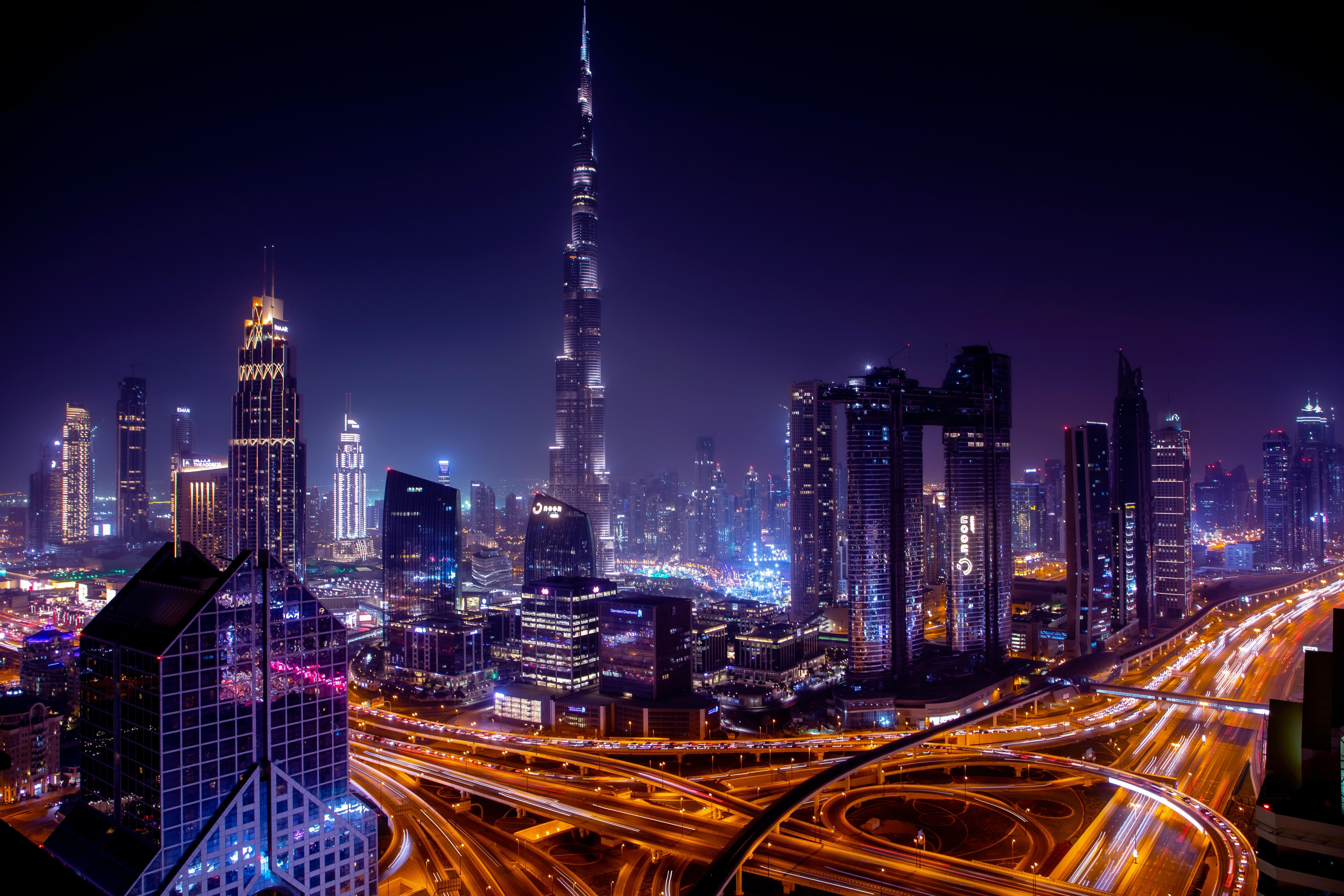 The crown jewel of Middle East, also called the City of Gold is the one and only Dubai, the largest city in United Arab Emirates. There are a few theories on how Dubai got its name. According to one, the word Dubai is derived from the Farsi words for two and brothers, with the latter referring to Deira and Bur Dubai.
It is the federation's second-most populous state, with a roughly rectangular shape and a frontage on the Persian Gulf of around 45 miles. The capital and surrounding built-up areas are home to more than nine-tenths of the Emirate's population. It is bordered on the south and west by Abu Dhabi emirate and the east and northeast by Sharjah emirate.
Because of its enormous population of expats and immigrants, the United Arab Emirates is unlike practically any other country. So it became one of the world's most varied and international cities, making it a unique and eclectic place to visit or reside. Dubai is home to every high-end good and well-known brand on the planet. The lovely city has some of the most popular tourist attractions, well-kept infrastructure, welcoming hospitality, etc.
If you think it is only the oil that adds to the astronomical wealth of the country, not really. Oil was discovered in the city 50 years back. Besides, it is only one percent of the total earnings of Dubai.
The pearl industry has long been the primary source of revenue in Dubai. This business exploded from 1770 through the 1930s, bringing the enormous country prosperity. Residents in Persian Gulf fishing villages were thought to have dived into the sea searching for pearls.
The city created its first free economic zone, Jafza or Jebel Ali Free Zone, in 1985. It is the world's largest free economic zone, covering 52 square kilometers. These companies now take advantage of the Emirate's thirty free zones, which offer customs duty exemptions, tax refunds, and a lack of restrictions for international investors. As a result, thousands of these businesses invest 20% of their profits in the city. As a result, 1.44 lakh employees make more than $80 billion, contributing to Dubai's GDP by 21%.
Dubai's maritime activities are another source of revenue for the city-state. Previously known as a bit of a fishing hamlet, the city has grown into a massive trading port. As a result, it is at a prime location for the maritime business, which draws merchants worldwide.
All of these industries and fields contribute significantly to Dubai's prosperity. As a result, both locals and visitors enjoy a high standard of living. Dubai is wealthy; it is not the richest state in the UAE. Due to its oil deposits, the UAE's capital, Abu Dhabi, is its wealthiest state.
Dubai is a skyscraper-studded city with beaches and ports with sun-seeking holidaymakers. Due to its significant expatriate population feels like a Middle Eastern melting pot, and the atmosphere is tolerant. Although Islam is the majority religion, Dubai's mosques coexist with churches and Hindu temples.
Small expanses of sandy beaches in Dubai's western sector have aided the city's tourism business. However, Dubai's rulers wanted to expand the city's restricted seafronts. Thus developers were urged to build massive artificial islands off the city's coast without natural offshore islands. The most well-known is Palm Jumeirah, which is shaped like a palm tree. Others include the "World" islands, a group of small islands that resemble a world map when viewed from above.
Dubai's Urban Development
The pearl industry from 1770 through the 1930s, this business exploded, bringing the enormous country prosperity. Sheikh Rashid ibn Saeed Al Maktoum was an Arab statesman. He was responsible for creating the modern Emirate of Dubai and a cofounder (1971) of the United Arab Emirates. 
He initiated the development of Dubai with the discovery of oil. He began changing the city from a small cluster of communities near Dubai Creek to a modern port, city, and commercial center. The United Arab Emirates' official language is Arabic. However, modern Standard Arabic is taught in schools, and most Emiratis speak a Gulf Arabic dialect similar to that spoken in neighboring countries.
Activities aimed at attracting foreign investment have risen in the twenty-first century. Several free zones, such as Jebel Ali, have been formed to allow foreign enterprises to operate without the need for a local partner. These have been tremendously successful, with the most significant housing almost 6,400 businesses from Europe or North America. In addition, the city began promoting itself as a luxury tourist destination in the 1990s, spending a significant portion of its GDP on lavish resorts and attractions.
The city flourished considerably in the early twentieth century as its business-savvy ruling family reduced taxes and welcomed foreign merchants. Soon it became a re-exporting hub for Persia and India. Later, Dubai shifted its concentration to trade and investment, diverting oil surpluses into major infrastructure developments, including an international airport, dry docks, and a trade center. Finally, the city began to diversify in the 1990s, focusing on luxury tourists, real estate, and finance.
These jobs required highly educated foreign workers, and many of them moved to Dubai for tax-free wages and a relatively stable political environment. With expats from all over the Arab world, as well as Asia, Europe, and North America, the city took on a cosmopolitan air and was regarded as having one of the region's most free communities.
By the turn of the century, Dubai had established itself as an important port. Many foreign merchants (mostly Indians) lived there. Dubai has recently emerged as the region's primary port for importing Western goods. The majority of the banks and insurance businesses in the United Arab Emirates are headquartered there. After the Gulf rupee depreciated in 1966, Dubai and Qatar joined Qatar in adopting the riyal as a new monetary unit. Dubai united the other emirates in adopting the dirham as its official currency in 1973. Gold is freely traded in the Emirate, and gold ingots are smuggled into India, where gold imports are limited.
Fath, an offshore oil field in the Persian Gulf about 75 miles east of Dubai, was discovered in 1966 in areas where the state had issued an oil concession. By the 1970s, the location had three 20-story undersea tanks on the seabed, storing 500,000 barrels. The "Three Pyramids of Dubai," shaped like inverted champagne glasses, are well-known. Even though Dubai's estimated oil reserves are less than a quarter of Abu Dhabi's, oil revenue mixed with trading wealth has made Dubai a very prosperous state. In the late 1970s, several industrial units were developed, including an aluminum smelter and a natural gas fractionator. Aluminum production has expanded dramatically since the late 1980s due to various factors.
Dubai has prioritized a variety of development and construction projects to promote tourism, transportation, and industry. In 1972, Port Rashid opened, and in 1979, a supertanker dry dock was completed. In the early 1980s, the Jebel Ali port and industrial center was designated as a free-trade zone to promote industrial investment; the move was mostly successful, and numerous foreign firms responded favorably by establishing facilities there.
Burj Khalifa 
It is the world's tallest building. It was officially named after Sheikh Khalifa ibn Zayed Al Nahyan, the ruler of the neighboring Emirate of Abu Dhabi. Even though the tower was formally opened on January 4, 2010, the interior was still incomplete. The external part of the building was finished on October 1, 2009, and the building was officially opened four months later. The primary goal of this stunning structure was to increase Dubai's international recognition to promote investment and tourists.
The Dubai Ports Authority, which was established for the purpose, took on overseeing Port Rashid and Jebel Ali in the early 1990s. Dubai International Airport serves the Emirate, and Emirate Airlines, the United Arab Emirates' official airline, was founded by the Dubai government in the mid-1980s. In addition, Dubai opened the first segment of a driverless rapid-transit metro line in September 2009, making it the first in the Gulf area.
Sheikh Zayed Road In 1990 Vs. Now
Sheikh Zayed Road is the longest road in the United Arab Emirates, connecting Dubai and Abu Dhabi. The construction of this enormous road began in 1971 and took nine years to finish. This road network, which was once known as the Defence Road, is now bordered by several prominent buildings and regions of Dubai, including the Emirates Towers, Palm Jumeirah, and Dubai Marina.
Dubai Marina In 2000 Vs. Now
Dubai Marina is a three-kilometer length of the Persian Gulf coast with man-made canals. It was built by transporting water from the Gulf into Dubai Marina's allocated land and producing an artificial waterfront. The Masjid Al Rahim mosque and the Jumeirah Beach Residence are two of the city's most famous landmarks. 
Dubai Waterfront In 1954 Vs. Now
This stunning addition to Dubai's landscapes was set to be the world's most significant waterfront and artificial structure. The Dubai Waterfront project consists of a network of canals and an artificial archipelago. Without a doubt, this waterfront depicts Dubai's history in dramatic detail.
Dubai Creek In 1950 Vs. Now
The Dubai Creek separates the city into two major districts: Deira and Bur Dubai. The first factor drew the Bani Yas tribe, Dubai's earliest residents, to make their home here. Then, in the 19th century, they established their civilization around Bur Dubai Creek, giving origin to the Al Maktoum dynasty in Dubai.
Dubai Airport In 1960 Vs. Now
Sheikh Rashid directed the construction of Dubai Airport in 1959. It had a 1,800-meter runway made of compacted sand at the time. However, according to Dubai's history, an asphalt runway and a fire station were eventually constructed on the airport grounds. As a result, it is now one of the world's busiest airports.
Downtown Dubai In 2000 Vs. Now
In 2006, roughly a quarter of the world's cranes were working on the vast structures in Dubai today. The history of Dubai tourism demonstrates that after these tall and gleaming structures were completed, an influx of tourists began to flood the city. When the Burj Khalifa joined the list, Dubai gained notoriety as the home of the world's tallest artificial skyscraper, attracting a significant influx of tourists from all over the world to behold this immense beauty.
Deira Clocktower In 1969 Vs. Now
The renowned Clock Tower in Dubai is located in the heart of Deira and was constructed in 1963. This magnificent structure is at the entrance to the Maktoum Bridge, which connects Bur Dubai with Deira. While it was once surrounded only by sand and underdeveloped systems, this location has evolved into one of Dubai's most lively hotspots, where young people enjoy congregating. This clock tower, without a doubt, provides a look into Dubai's past.
Dubai World Trade Center In 1980 Vs. Now
The World Trade Center in Dubai began development in 1977 and was the only structure in the area. Back then, this 39-story structure was known as the Sheikh Rashid Tower, and it was essential in creating Dubai's economic history.
Dubai Jumeirah Mosque In 1974 Vs. Now
The famous Jumeirah Mosque did not begin construction until 1976, and it took three years to complete. This magnificent mosque was constructed in the Fatimid style, originating in Syria and Egypt. The mosque finally opened its doors in 1979 and has since become a popular tourist destination in the city.
Dubai's Highest Paying Job
The highest-paying job in Dubai is Chief Executive Officer (CEO). Their success and fortune are due to their entrepreneurial spirit and risk-taking tendencies. The work pays well, but it also comes with a significant level of risk.
The city of Millionaires and Billionaires
According to the most recent survey, Dubai is home to over 26,000 millionaires. It also reveals that one out of every 100 persons in the country is wealthy and lives a lavish lifestyle.
Dubai has the highest assemblage of billionaires of any Middle Eastern city. Dubai is home to around 30 billionaires.
Conclusion
Dubai is stunning, spectacular, and brimming with wealth and luxury. It's also a hotspot for job openings. Life in Dubai is simple and pleasant. All of these elements combine to make it a livable city.