The World's Most Valuable Startups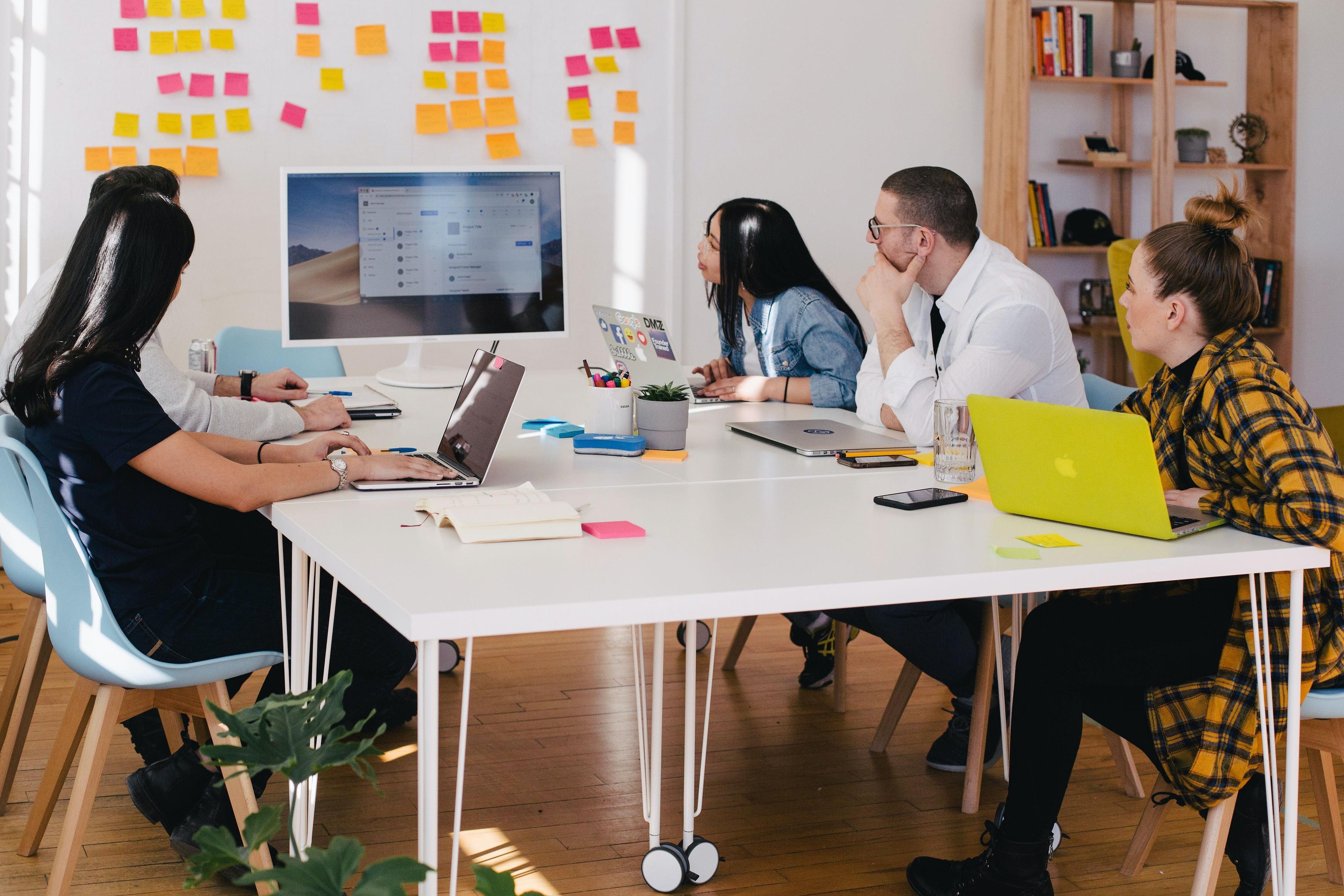 There are over a billion profitable startups throughout the world, and while each one wants to be successful and reach the top, only a select handful make it to the list of the world's most valuable startups.
Being the most valued startup is a benefit in and of itself because the finances they have are far greater than their competitors and other companies, providing them an advantage in terms of growth. All of the firms in the top 15 list of the world's most valuable startups are companies with a market capitalization of $10 billion.
According to CB Insights, as of April 2022, the world had over 1,000 unicorn startups (businesses valued at $1 billion or more). Around 50 of them are decacorns worth $10 billion or more. The world's hectocorns, valued at $100 billion or more, are Bytedance, Space X, and Shein.
Facebook, Google, and Airbnb were once businesses scrambling to obtain capital and create breakthrough products before coming public and raising billions in valuation. All tech startups nowadays are competing to be the Next Big Thing, and it's only a matter of time before they go public from the stage of a private company.
According to CB Insights' most recent unicorn list, 1,074 firms worldwide belong to the exclusive Global Unicorn Club. Mynt (GCash's parent firm) of the Philippines was ranked 465th.
1. Bytedance, China
As per CB Insights unicorn list, Bytedance, a Chinese AI business, is the world's most valuable startup — currently a private, up-and-coming company. TikTok's parent business is valued at $140 billion.
ByteDance Ltd., located in Beijing, is a Chinese multinational internet technology business created by Zhang Yiming in 2012. ByteDance is a content platform that informs, educates, entertains, and encourages individuals from all walks of life, regardless of language, culture, or religion.
ByteDance, the world's most valuable startup, has surpassed growth records at just ten years old. With 1.9 billion monthly active users from 150 countries and over 110,000 employees, the corporation generated $58 billion in sales in 2021. 
Is ByteDance a large corporation?
Kohlberg Kravis, SoftBank Group, Roberts, Sequoia Capital, General Atlantic, and Hillhouse Capital Group are among the investors in ByteDance. It was expected to be worth $250 billion in private dealings as of March 2021. Hyperconnect, Baidu, Kuaishou, YouTube, and Sina Corporation are among ByteDance's main competitors. ByteDance is a technology firm that creates content that informs, educates, entertains, and inspires people.
ByteDance is the parent firm of TikTok, Vigo Video, and other popular video-sharing social networking platforms, including TikTok, which has over 2 billion downloads on the App Store and Google Play. Toutiao is a news aggregation app that employs AI algorithms to follow the reader's habits and deliver relevant material. It is also the parent company of Toutiao.
2. SpaceX, USA
SpaceX is the frontrunner in the billionaire space race, with a valuation of $100.3 billion, but it has no intentions to go public, at least not according to Musk.
It's no surprise that SpaceX is among the world's top ten most valuable firms. SpaceX is a privately held American aerospace and space transportation services firm that produces rocket engines and thrusters. In addition, SpaceX has created several launch vehicles and spacecraft.
Elon Musk's aerospace company SpaceX, which has inked several billion-dollar deals with NASA, is the world's second most valuable startup. SpaceX is ranked first in terms of the overall culture.
SpaceX's overall culture is rated 72/100 by 344 employees, putting it first among its competitors.
Elon Musk, who also owns Tesla and PayPal, launched SpaceX on May 6, 2002, and it is presently located in Hawthorne, California, in the United States. SpaceX was the first private space corporation to send people into orbit. SpaceX's primary goal is to lower the cost of space travel and populate Mars.
3. Shein, China
Shein is tied for the third-most valuable private company in the world, according to The Crunchbase Unicorn Board, with a $100 billion valuation. Shein, another Chinese startup that has taken the world by storm, rounds out the top three spots.
Shein is currently worth more than H&M and Zara combined, even though it has no physical storefronts worldwide. Only ByteDance and Ant Group are ahead of it, while SpaceX is tied for third. It's also worth more than Snowflake and Atlassian, two publicly traded software startups.
It makes the online fast-fashion retailer more valuable than H&M and Zara. However, the business has been accused of plagiarizing designs, which hampered its growth. SHEIN presently ships to more than 150 countries around the world. SHEIN ships from one of its numerous global warehouses, including websites for the United States, Spain, France, Russia, Germany, Italy, Australia, and the Middle East.
Shein is a Chinese corporation. While it has a foundation in China, it does not have a physical store or a chain of stores to manage orders. Shein started as an online retailer with only a few pop-up stores worldwide and no permanent storefronts. SHEIN's Founder and CEO is Chris Xu.
4. Stripe, USA
It is ranked No. 4 below the $100 billion Chinese financial services giant SHEIN group.
Stripe is a web-based payment processing platform for online merchants. Stripe provides web developers with an API to incorporate payment processing into their websites and mobile apps. Patrick Collison and John Collison launched Stripe in 2009 in San Francisco, California, and the United States.
Stripe, a payments processing firm, was valued at $95 billion in its Series H fundraising round this year, making it the most costly venture-backed private company in the United States and the third most valuable.
According to Bloomberg, Stripe, a digital payments company valued at $95 billion, will remain private.
According to the Journal, which cited unnamed sources, Capital Group, Sequoia Capital, Shopify, and Silver Lake purchased shares from existing stakeholders, including current and former Stripe employees. The sales totaled roughly $1 billion out of a total bid of $4 billion. Stripe is a payment processing company that charges a minimal fee for its services. For example, it charges 2.9 percent + $0.30 for each successful online card charge. Stripe had a fantastic year in 2020, when many offline businesses migrated online due to the epidemic, resulting in a 70% increase in Stripe's revenue to $7.4 billion.
With the help of its platform, Stripe enables other businesses to accept payments over the internet. Stripe's competitors include Square, Adyen, PayPal, WePay, etc.
5. Klarna, Sweden
After Stripe, Klarna is currently the world's second most valuable fintech startup. Klarna is a fintech firm established in Stockholm, Sweden, that provides online payment services to enable digital payments such as online storefront purchases and other direct costs, such as post-purchase payments.
According to the persons, Klarna is looking into acquiring debt funding from banks to assist fund its expansion plans. In June, SoftBank Group Corp, Sequoia Capital, and Permira Capital were among the investors who contributed $639 million to the business. The corporation was valued at $45.6 billion in that transaction. Afterpay, an Australian fintech firm, and Affirm, an American fintech firm founded by PayPal co-founder Max Levchin, are among the company's competitors.
In June 2021, Klarna raised $639 million in venture capital, valuing the company at $45.6 billion. Klarna is a financial technology firm that provides a "buy now, pay later" service that lets buyers make purchases from big shops without paying right away.
Klarna Bank AB is Europe's most valuable fintech unicorn, a payment pioneer in a rising industry that London is courting for a possible public offering. But unfortunately, it also has a finance mechanism that will be jeopardized by the quickly approaching reality of rising interest rates.
It earns money by demanding merchants a fee every time a customer completes a transaction. It claims that merchants who utilize its service see an increase in sales due to using it. Afterpay, an Australian fintech firm, and Affirm, an American fintech firm founded by PayPal co-founder Max Levchin, are among the company's competitors.
Klarna Bank AB, or simply Klarna, is a fintech firm based in Sweden that offers online financial services such as payments for online stores, direct costs, and post-purchase charges. The corporation employs around 4,000 people, most of whom work in the Stockholm and Berlin offices.
Klarna raised $639 million in funding led by Softbank Vision Fund II and other investors, bringing its worth to $46 billion as of June 2021.
6. Chekout.com, London
A London-based internet payments company has become Britain's most valuable private fintech company, valued at $40 billion (£29 billion). Checkout.com is not only a unicorn, but it has also closed a $1 billion Series D fundraising round. The corporation is now valued at $40 billion following today's financing.
When compared to last year's valuation, this is a significant gain. The company secured $450 million in its Series C round at a valuation of $15 billion, which marks a 167 percent increase in a year.
Checkout.com is establishing itself as a full-stack payments company, serving as a gateway, acquirer, risk engine, and payment processor. Payments can be processed directly on your site or in your app, but you can also use hosted payment pages, establish payment links, etc.
Card payments, Apple Pay, Google Pay, PayPal, Alipay, bank transfers, SEPA direct debits, and even cash payments via local networks are all supported.
Along with existing investors such as Insight Partners and Tiger Global Management, new investors such as Franklin Templeton and the Qatar Investment Authority joined. As a result, Checkout.com's valuation has grown 20 times since its first fundraising round in 2019 and currently exceeds that of Instacart Inc. ProcessOut, a French firm, is Checkout.com's first acquisition. Checkout.com, a prominent worldwide payment solutions provider, has announced the addition of ProcessOut, a French payment firm. Checkout.com has made its first purchase since raising a record-breaking $230 million Series A round in 2019.
7. Canva, Australia
Canva is now the world's seventh most valuable private startup. The Australian graphic design company's valuation provides a digital platform used around the world to produce social media graphics, presentations, posters, documents, and other visual content.
It has risen to $40 billion, making it the world's fifth-most valuable private startup. The selling of user subscriptions and single-use content licensing generates money. In addition, there is Design School in-person classes and printed materials that are provided. Canva is currently one of Australia's most valued firms, having been profitable in 2017 and reaching a $1 billion valuation a year later.
Canva has been valued at USD 40 billion because of the global demand for visual communication. Canva's quick rise in value coincides with the company's achievement of 60 million monthly active users in 190 countries.
Melanie Perkins, Cliff Obrecht, and Cameron Adams created Canva in Perth, Australia, and it is now headquartered in Sydney. Users can design website banners, presentations, social media posts, papers, and other visual content using this platform or the Canva app. Canva also offers a large number of free themes. Canva also offers paid memberships, such as Canva Pro and Canva for Enterprise, including a wide range of additional materials and features.
8. Instacart, USA
The value of Instacart has been reduced by nearly 40% to $24 billion. In 2021, it set multiple records, including order volume, gross transaction volume, revenue, and gross profit. The corporation also has over $1 billion in cash and equivalents, indicating that it is not short on money. In addition, the well-known grocery delivery startup revealed a software suite as part of its self-described third act. According to Bloomberg, Instacart's valuation has dropped from around $39 billion to $24 billion, marking a 38.5 percent drop in the company's value. In March 2021, the e-grocery platform raised $265 million, bringing it worth $39 billion.
Instacart is now the second-largest unicorn in the United States, trailing only SpaceX, Elon Musk's $74 billion space startup. During the pandemic, customer demand for food and convenience delivery and pickup services soared, propelling the adoption of supermarket delivery to new heights. While many businesses failed due to the pandemic, Instacart was one of the few exceptions. Its service, which allows users to shop for food from the comfort of their own homes, is ideally suited to the situation's needs.
Instacart is a well-known grocery delivery and pickup service in the United States and Canada. Customers have to wait for a short time to get groceries online and shop quickly and efficiently with the help of a personal shopper, thanks to Instacart's extensive network of grocery shops.
Conclusion
Startups help the economy by developing groundbreaking technology and, over time, creating new industries. When these firms go public, they become money-making machines for not just the founders but also the employees and shareholders; they also help to change the country's image. This is because they create jobs, which implies lower unemployment rates, and lower unemployment indicates a more refined and developing economy.
Read More 10 Most Expensive Cities in the World