Best Cities For International Students 2022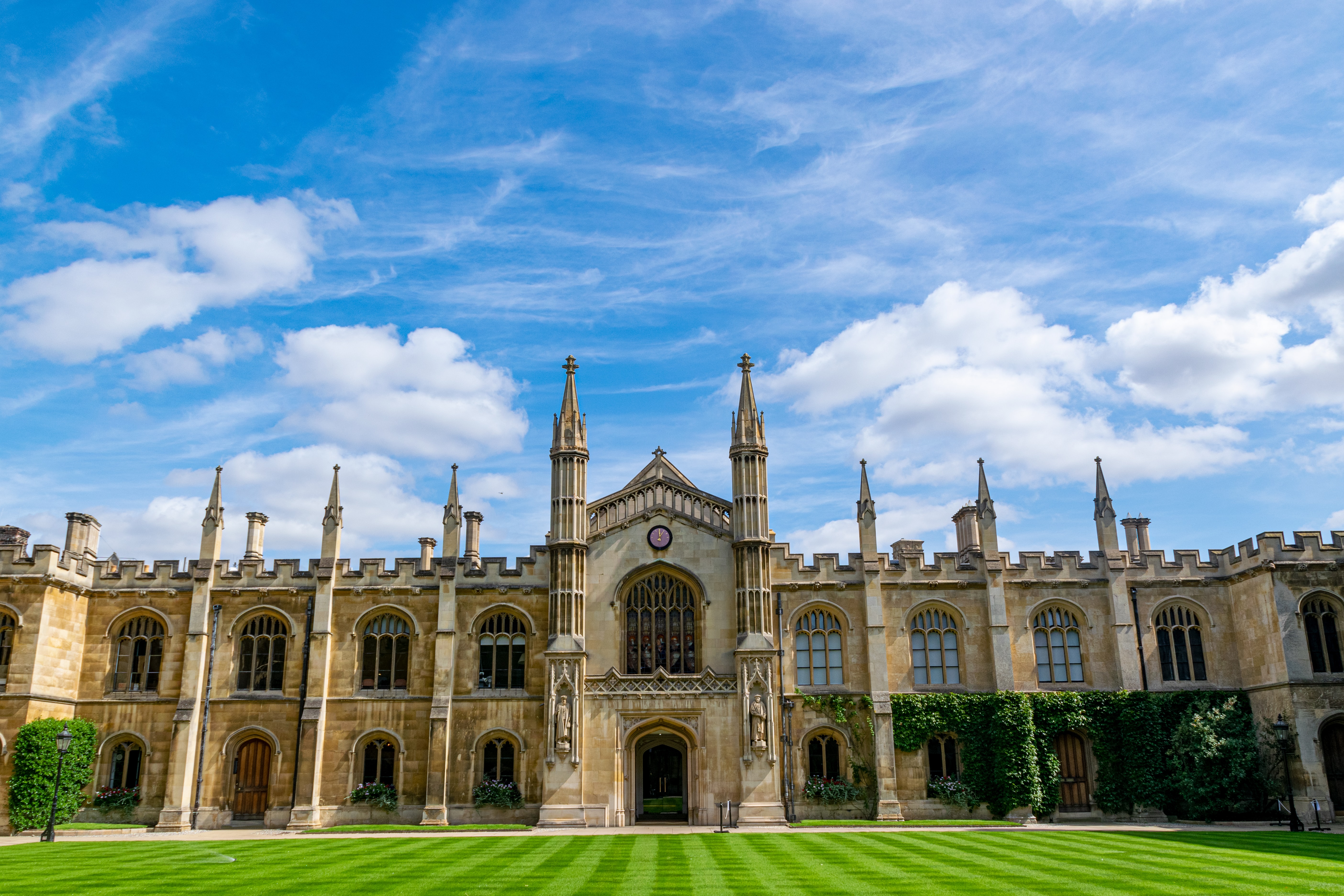 If a student wants to study abroad, he'll want to live in a city that is both student-friendly and boasts some of the world's most outstanding universities.
Some cities are particularly welcoming to international students, and as a result, many international students choose to live there. As a result, today's article is about student-friendly cities. First, however, how are these cities ranked?
Student perceptions, student mix, employer activities, desirability, affordability, and university rating all go into the ranking.
1. London
United Kingdom
Score-100
London is once again at the top of the list this year. UCL (University College London), Imperial College London, and King's College London are among the top universities in the city.
For years, the city has been a student favorite, with many world-class academic institutions to pick from.
In many ways, London is a student city. There are around 40 higher education institutions in the capital, many of which are concentrated in Bloomsbury. That means that study spaces, student socials, and societies will be much more accessible.
For bookworms, the city is the perfect place to be. The British Library has a remarkable 150 million books in its collection. Bloomsbury is also a great place to go book shopping, from LGBT specialists to spiritual books.
Despite its size, London is remarkably well connected. In addition to night buses, the night tube makes it simple to get home at any hour of the day or night, and students receive a discount on public transportation throughout the city. 
While your academic experience is crucial, you also want to be sure that it prepares you for a successful future. Studying in London opens up many work alternatives, ranging from part-time cash jobs to graduate schemes. There are also creatives and tech start-ups here, so there's something for everyone.
Living in London isn't inexpensive, but taking advantage of the city's free events may help you save a lot of money. Several of London's most well-known museums and galleries, such as the British Museum, the National Gallery, and numerous outdoor markets and gardens, offer free entrance. 
2. Munich
Germany
Score 97.4
As a robust economic center with an extensive global student hub, Munich allows you to discover innovative ideas and strategize business plans with a reputable purpose and assist you in engaging in fruitful communication to explore the wide range of universities and good education.
It saw an uptick in desirability, employer activity, and affordability rankings. In addition, Munich's universities are consistently listed among the world's best winners of Germany's annual "University of Excellence" awards.
Studying in Munich is even more tempting because all students who come to harvest knowledge are granted free studies and the option of attending English-taught sessions. 
Munich is an excellent place in which to pursue a postgraduate degree. It's a safe, clean, and multi-cultural city, and it's also one of the top 10 most pleasing places to live in the world.
In Munich, there are numerous universities and schools of higher education where you can pursue a graduate degree. In addition, Munich is a world-renowned center for science and research.
Thousands of students flock to Munich each year to further their education. They arrive in the city with great expectations, always met in spades, thanks to the city's numerous top-tier universities.
Munich's colleges and universities are regarded for their outstanding teaching standards, and entering one of these institutions ensures that you will receive the greatest possible education.
Engineering, Medicine, Science, and Economics are among the most popular courses and majors in the country, and all of the schools offer the most up-to-date technology and functionality.
Munich's cost of living is more than acceptable. The cost of living in Munich is quite affordable, especially if you choose university housing.
Whether full-time or part-time, working can help you pay the high costs of living in the city. Munich is one of Germany's most livable cities.
Students from other countries who come to Munich enjoy extensive work opportunities in the city, with minimal limitations and restrictions. Those who are not European nationals, on the other hand, are limited to working for 180 days throughout the school year.
3. Seoul
South Korea
Score-96.1
For overseas students seeking higher education, Seoul is one of the safest cities in South Korea. The first question you have when deciding to study abroad is whether or not you will fit in and what the environment is like. 
Seoul has climbed seven places in our ranking of the top student cities globally, putting it alongside Tokyo as the third-best city for students in the world.
Affordability, employer activity, desirability, student mix, rankings, and student perception all factor into the Top-Universities rankings. Seoul is a tremendously diversified, fast-paced, and never dull city.
Seoul National University is among the world's finest universities, and it is fair to claim that the standard of education at these institutions is excessively high.
One of Seoul's most appealing features is a reasonably priced place to study. Depending on your major and university, tuition expenses might range from 2.5 million KRW (about USD 2300) to 5 million KRW (approximately USD 4500) per semester.
Scholarships are available from both colleges and the government, which can help to reduce or even eliminate the costs of studying in Korea.
Seoul isn't the cheapest city on the list, but it is significantly less expensive than many other cities. Furthermore, the Korean Government scholarship offers a monthly stipend, and if accepted, you will be funded for the period of stay in Korea! 
4. Tokyo
Japan
Score-96.1
Tokyo is named the world's fourth-best city for international students due to its excellent range of universities, outstanding employment prospects, and high quality of living.
In addition, the world's most populated metropolis and a significant financial center provide students with a unique educational experience and numerous career options.
Tokyo is Asia's second most popular city in the QS Best Student Cities rating, trailing only Munich and Seoul internationally. Even with 12 internationally ranked universities, the immensity of the Japanese capital is mind-boggling.
Tokyo has a high attractiveness rating, which considers its overall quality of life and its popularity among potential international students. 
The city is still less expensive than European hotspots like London and Munich. Even rent in the Japanese city is 40% less than in London, with a single flat costing an average of US$1,393 per month.
The city is one of the world's most important international financial centers, with the headquarters of some of the world's largest investment banks, insurance companies, and multinational corporations.
Students graduating from a Tokyo university are spoiled for choice. The city's growing economy allows brilliant individuals from diverse educational backgrounds to kick-start their professions and prosper in the long run, from high tech to transportation, trade, consultancy, finance, and medicine.
5. Berlin
Germany 
Score-95.9
Berlin is Germany's capital and largest city. It is undeniably one of the best student cities globally for international students. In addition, Berlin is the economic and research capital of Germany.
The city is home to internationally renowned educational institutions. Even in Berlin, the majority of universities do not charge tuition. It is fantastic news for students from around the world. One of the main reasons international students choose Berlin is the low tuition fees.
With one of the most efficient countries, for English postgraduation, which thrives as a technological hub for linking thoughts and translating those ideas into actions, and the culture of Berlin, the students emerge into its immersing culture.
Berlin is also noted for its thriving art scene, world-class museums, and global impact in science, business, and politics.
In addition, Berlin is a perfect location for the over 200,000 individuals who study and work here from worldwide, with sixty research institutes and more than forty higher education institutions.
6. Melbourne
Australia 
Score-95.5
Melbourne was named the top city in the world for student mix, a metric that measures the number of international students in a city, their variety, and how well they are accepted and included.
It doesn't get much better than Melbourne when it comes to picking a city to study in. Melbourne was crowned Australia's most beautiful city for international students, indicating that the rest of the world agrees.
Melbourne is a land of multinationals, and it is one of the economic centers. It is a land of research and development operations, and it is one of the financial centers. 
It is a land of multinationals and land of employment opportunities for students.
Six Victorian universities are among the top 400 universities in the world, according to the QS World University Rankings 2022. The two Victorian universities in the list of Top 100 are the University of Melbourne (#37) and Monash University (#58).
Whether interested in research, technical training, English language, or business, you'll learn from the best on campuses that provide a rich and satisfying student experience.
7. Zurich
Switzerland 
Score-94.9
Zurich is the top student city in all of Switzerland. According to QS, Zurich is the 15th best city in the world for international students. It is also Zurich's largest city, with the greatest and best options.
Thousands of students are flocking here searching for high-quality higher education in a lovely setting.
It is home to ETH Zurich, Switzerland's premier university (Swiss Federal Institute of Technology). QS Rankings selected ETH Zurich as the 10th best institution in the world to study at.
The University of Zurich is the city's second-highest ranked university (UZH). Furthermore, it is known as one of the world's best universities. 
Zurich provides everything a student could want. It is home to the world's fourth-largest stock exchange. In addition, this city is home to some of Europe's wealthiest individuals. As a result, students have a wide range of job alternatives. 
The only reason Zurich didn't get a higher ranking is due to its high cost of living. Zurich was named the world's most expensive city. However, it is covered because Swiss colleges have meager tuition prices.
8. Sydney
Australia
Score-94.3
UTS (Institution of Technology Sydney) has been named Australia's number one young university (forming our list of the finest universities in Sydney) and has received international recognition as one of the top ten young universities globally.
For international university students, Sydney is the most preferred destination on the planet. The international student community has made a $1.6 billion contribution to Sydney's economy.
Sydney focuses on developing skills among students, and students can develop and frame their lives while studying and working part-time, which includes the inclusion of experience.
In addition, Sydney is already one of the world's multi-cultural cities, with over 250 languages spoken, which adds that students won't have much difficulty communicating and experiencing culture from all over the world.
The Bottom Line
Studying abroad is a beneficial program for international students since it allows them to understand various cultures better.
In addition, students benefit from international education in terms of language and communication abilities and developing a different viewpoint and cross-cultural knowledge of their subjects, which will assist them in furthering their education and advancing their careers.
Transaction dynamics, environmental quality, and the student's coping behavior are the primary elements affecting international studies' outcome quality.
Read More Top 10 Countries in Digital Economy 2021