Countries with the Most Universities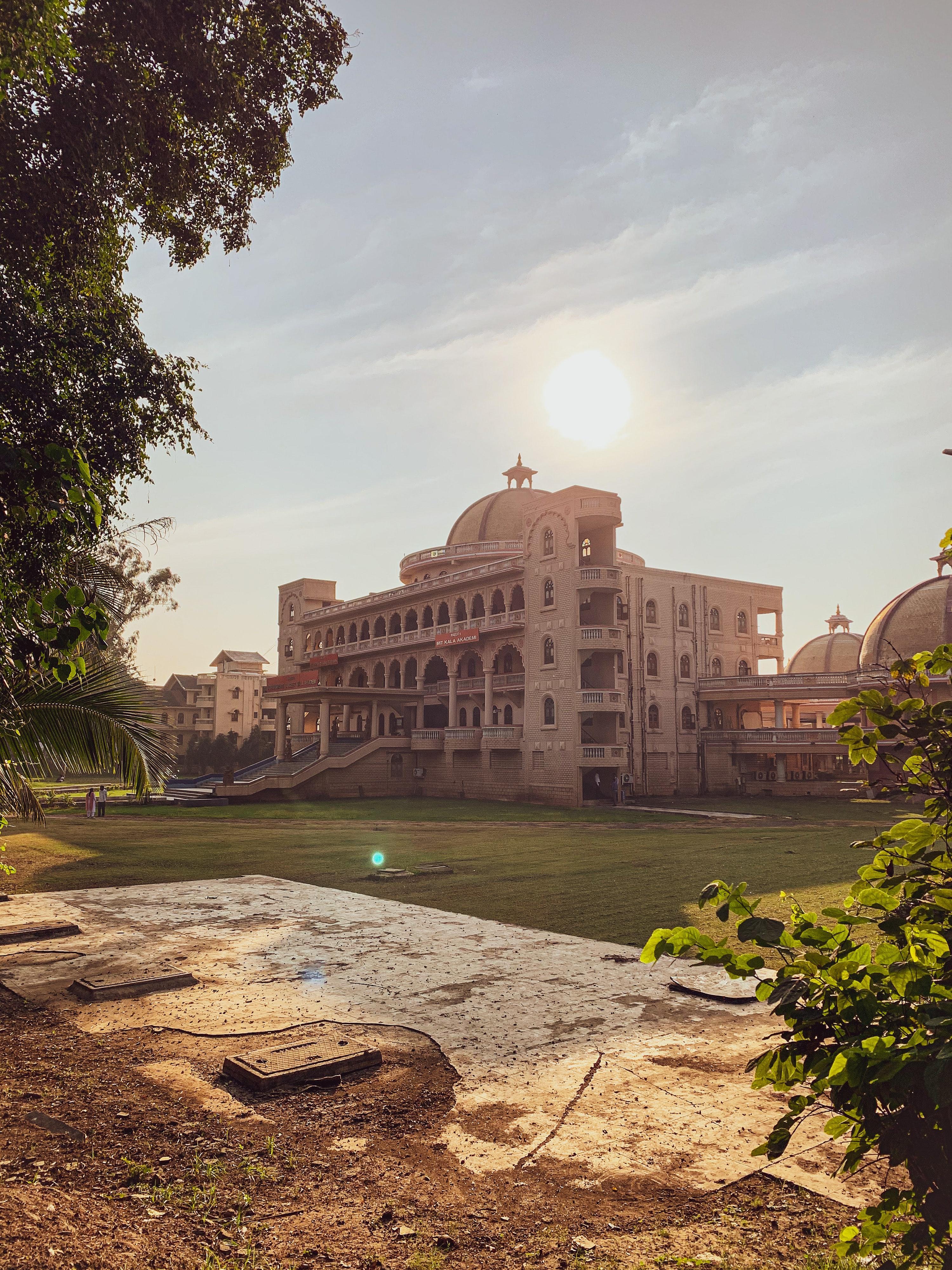 Universities play a critical role in teaching and learning and education, research, and technology. In addition, universities provide professional training for high-level occupations and the knowledge necessary for personal growth through their teaching activities. 
Over 31,000 universities exist around the WorldWorld, each with a distinct personality that may impress anyone. India's Indira Gandhi National Open University (IGNOU) is the World'sWorld's largest university with 3.5 million students enrolled. Countries with the educational institutions on the lists provide tertiary, quaternary, and postsecondary education to students all around the WorldWorld.
India
 
India has the most number of universities in the World. According to data from July 2021, India had 5,288 universities. Due to its vast population, the country has many universities. However, India is ranked 24th in the WorldWorld regarding educational system strength.
Three Indian colleges, including the Indian Institute of Technology in Delhi and Bombay, are among the Top 200 Universities in WorldWorld. The Senate of Serampore College (University), founded in 1818, is one of India's oldest institutions still in operation.
Delhi is India's capital and is well-known for its educational system. In addition, New Delhi is one of India's most significant cities for education. With nearly 132,000 students, the University of Delhi was founded in 1922 and has since grown to become India's most prominent and one of the World's largest higher education institutions. With 77 associated colleges and 16 faculty, it has two primary campuses in the north and south of Delhi.
Rajasthan, with 85 institutions, is the state with the most universities, and it also has the most private universities, with 52. The state with the most recognized universities (28) and most state universities (35) is Tamil Nadu. Mumbai, formerly known as Bombay, is a popular destination for overseas students in India. 
United States
With 3,216 institutions, the United States came in second, In addition, the country is 1 in terms of the quality of its educational system.
This country is home to four of the World's top five universities, including MIT, Harvard, Stanford, and Caltech. Harvard, founded in 1636 as New College and is still in operation today, is the country's oldest institution.
Texas, California, New York, and Pennsylvania are the top four states regarding the overall number of public and private universities. Harvard University, Stanford University, the Massachusetts Institute of Technology, and Yale University are among the top-ranked private universities in the United States.
With 61,456 undergraduates as of autumn 2019, the University of Central Florida had the most significant on-campus population in the United States. With 56,272 undergraduates, Texas A&M University College Station has the second-largest on-campus population. Over two million courses are available through four-year and two-year university programs in the United States.
About 20 million students attend institutions in the United States. Although Harvard University, the University of Chicago, and Stanford University, are among the best universities in the country, they are not the largest higher education institutions in student enrollment.
Indonesia
Indonesia comes third with 2,595 universities. Jakarta is home to Universitas Indonesia, the country's top university, and a slew of other educational institutions. In 2021, Indonesia will have 125 state universities. In this statistic, state universities are defined as those that fall under Indonesia's Ministry of Research, Technology, and Higher Education.
They do not include religious or non-secular institutions. These universities had roughly 3.21 million students as of 2021. In Indonesia, there are over 3,000 private universities. Private universities in Indonesia run on nearly completely tuition-fee-based budgets, and students get little, if any, financial assistance from the government to attend them. Indonesia has public and private institutions, with private universities accounting for the vast majority.
The Ministry of National Education oversees both types. Since 1945, higher education has grown dramatically since the country gained independence. There are presently about 3,000 higher education institutions, up from only ten in 1950. Approximately 6,000 international students are now enrolled in Indonesia, with the majority hailing from Malaysia.
The University of Indonesia is Indonesia's oldest university ranked joint 305th in the WorldWorld. In addition, Universitas Indonesia, which includes campuses in Depok, West Java, and Jakarta, is ranked 59th in the QS Asia University Rankings. With 1.5 million books, the university's library is considered the largest in Southeast Asia.
China
China has a total of 2565 universities. China overtook the United States with the most scientific publications. In addition, China has the most universities (204) included in the CWTS Leiden Ranking edition for 2020. According to the Ministry of Education data, Beijing had 92 colleges and universities, the most on the Chinese mainland, as reported by 21st Century Business Herald. Second and third place went to Wuhan (83) in Hubei province, Central China, and Guangzhou (82) in Guangdong province, South China.
Hangzhou is the most excellent destination for you to pursue your education. The city is home to several of China's most outstanding universities, including Zhejiang University, the country's fourth-best higher education institution. Around 703,500 Chinese students left China in 2019 to pursue courses abroad. Compared to the last year, the number climbed by 6.25 percent, making China the World's largest country of origin for overseas students.
Brazil 
With over 88,000 students and more than 21,000 workers, the Institution of So Paulo is Brazil's largest university. Brazil has 1297 universities, 68 of which are public. Only 222 of the 894 higher education institutions are public. The Universidade de So Paulo (USP) is ranked 121st in the QS World University Rankings. Brazil appears 22 times in the QS World University Rankings.
The Universidade Estadual De Campinas is the next school, which is likewise located in So Paulo. Brazil is ranked 32 in the WorldWorld for education. Brazil dominates the Latin American rankings, with the same four schools in the top ten. Both public and private universities are noted for their high-quality facilities and professors, diverse academic offerings, and dedication to social inclusiveness.
Brazil is a popular location for international students, in addition to notable attractions such as stunning beaches, soccer stars, and samba. Multinational firms that recruit graduates of Brazilian institutions are drawn to courses with a global reputation.
Mexico
Mexico has a total of 1173 universities. Mexico's universities, colleges, medical schools, engineering schools, and law schools are well regarded and well-known in the education and academic circles. They continue to provide prestigious Bachelor's, Master's, and Ph. D programs for clever, dedicated adventurers like you.
Mexico's National Autonomous University is the country's largest university. Based on the university's extensive research and innovation, it ranks highly in world rankings. In addition, it is Latin America's largest university with one of the World's largest campuses.
Mexico's National Autonomous University (UNAM) Universidad Nacional Autónoma de México (UNAM) is ranked first among Mexico's top universities, with perfect scores on four parameters, including academic and employer reputations. However, UNAM is also ranked 113th in the world university rankings.
Japan 
Tokyo is also home to 1063 universities, including Japan's top-ranked university, the University of Tokyo. Tokyo Institute of Technology, Japan's third-highest-ranking university, is located in the city. The University of Tokyo, Waseda University, occupies the top three slots among the universities with the most overseas students.
The University of Tokyo is the most reputable. Economics and business, science and technology, and humanities are the most popular majors in Japan. Japan has consistently placed among the top ten countries in educational attainment.
Japan takes education seriously, regardless of which type of institution you attend, public or private. Over 15,000 undergraduate students, 8,000 graduate students, and 2,000 overseas students attend Osaka University. You will get the chance to meet Sony founder Akio Morita if you attend Osaka University.
Russia
In Russia, there are currently ten federal universities along with 1058 universities. They are located in the provinces and are the most important in federal districts; nonetheless, their ranking excludes the major metropolitan universities in Moscow and St. Petersburg.
The most prestigious is Moscow State University. Russia's higher education system includes 1,181 universities and 21,191-degree programs. There are also 10,435 Bachelor's degrees offered by 1,157 institutions, 6,996 Master's degrees offered by 890 universities, and 3,760 Ph.D. programs offered by 524 universities.
International students with a wide range of interests, such as literature, art, history, or Russian language studies, often choose to study in Russia. In Russia, international students will obtain a high-quality education in a culturally varied setting. Physics, Engineering, Medicine, and Psychology are just a few fields where Russian institutions thrive. Compared to their Western counterparts, they are also more economical; most programs cost less than 7,500 EUR per academic year. Moscow State University is a public higher education school in the heart of Moscow, Russia's largest city.
Moscow State University (MSU) is a big coeducational Russian higher education institution that is officially accredited by the Russian Federation's Ministry of Science and Higher Education. Moscow State University (MSU) offers courses and programs leading to Bachelor's, master's, and doctorate degrees in various fields of study.
Iran
Iran's universities, colleges, medical schools, engineering schools, and law schools are well regarded and well-known in the education and academic circles. They continue to provide prestigious Bachelor's, Master's, and Ph. D programs for clever, dedicated adventurers like you.
Iran has 46 universities, 60 postsecondary technical institutions, around 200 colleges/higher institutes/professional schools, and several teacher training colleges.
The University of Tehran is the most respected institution in the country. In the list of top Global Universities, the University of Tehran is ranked 353. Schools are rated based on their performance on widely regarded excellence factors.
France
There are around 617 universities in France. It's no wonder that France is one of the World's most popular study abroad locations. Université PSL (Paris Sciences & Lettres) is ranked the most prestigious university. In addition, Grandes Ecoles and art or architecture institutions are available to international students who wish to study in France. France is an excellent choice for studying abroad because of its rich culture, food, architecture, and vibrant student life.
France's rich academic and creative legacy has survived into the modern era, investing as much in research and education as France does. It is reflected in global university rankings. France is noted for its significant presence of specialized business schools and the 35 French universities listed in the QS World University Rankings.
Compared to others, studying in France is less expensive, with students paying an average of €200. In addition, scholarship programs are available at private colleges. EU/EEA nationals are free to work wherever they want. After obtaining a long-term student visa, non-European Union citizens can begin working.
Epilogue
While walking the route to success without a degree is far from simple, it is one that the most successful people have taken. According to studies, more than half of working 2014 graduates are employed in jobs that do not require a college diploma.