Nuclear Power Production by Country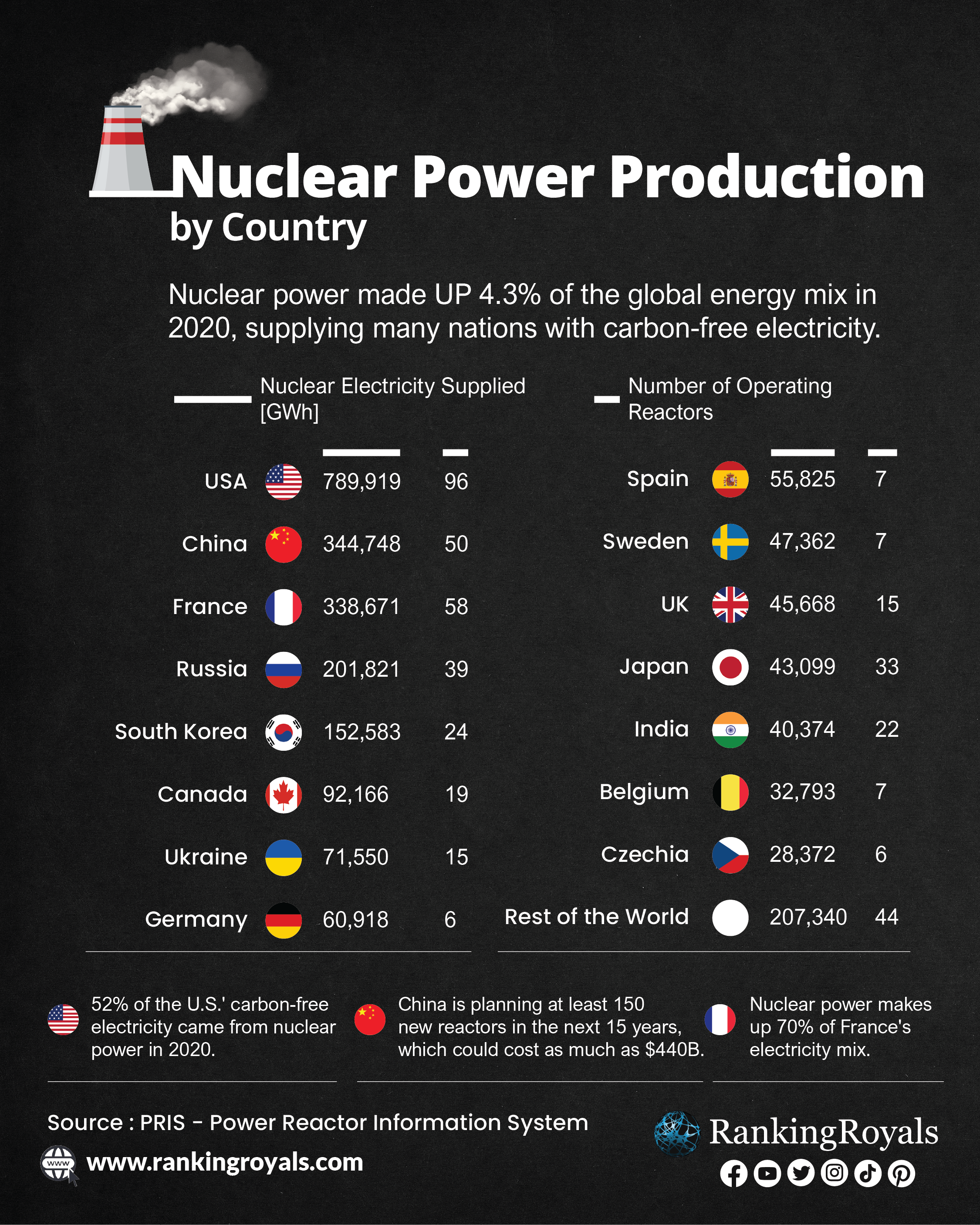 More than 450 reactors supply various countries with nuclear power production globally, which together produce about 10% of the world's electricity or about 4% of the world's total energy supply today.
Since its peak in the 1990s, nuclear energy generation overall has seen a slowdown. In Asia, more nuclear reactors are under construction or planned in the coming years.
United States is the biggest nuclear power producer in the world. Over 50% of the clean electricity generated in the USA comes from nuclear energy. Additionally, a 20-year life extension for 88 of the United States' 96 operational reactors was approved in 2020.
China is the second largest nuclear power producer in the world. China is increasing its nuclear energy spending to meet its climate goals. The plan could cost as much as $440 billion and calls for the construction of 150 new reactors by 2035.
On the other hand, there are differing views in Europe regarding nuclear power. Germany is the eighth-largest country on the list, but as part of its nuclear phase-out, it planned to shut down its final operating reactor in 2022. Meanwhile, France intends to increase its nuclear power.
Wind power, solar power, hydropower, and nuclear power are all viable possibilities as the globe works to decarbonize its energy infrastructure and gradually ease itself off of fossil fuels.
As some nations are making substantial investments to expand their nuclear energy capacity, others are shutting down their plants. Therefore, nuclear energy's place in a country's energy system is very contextual.