Top 10 Largest Oil Companies in the World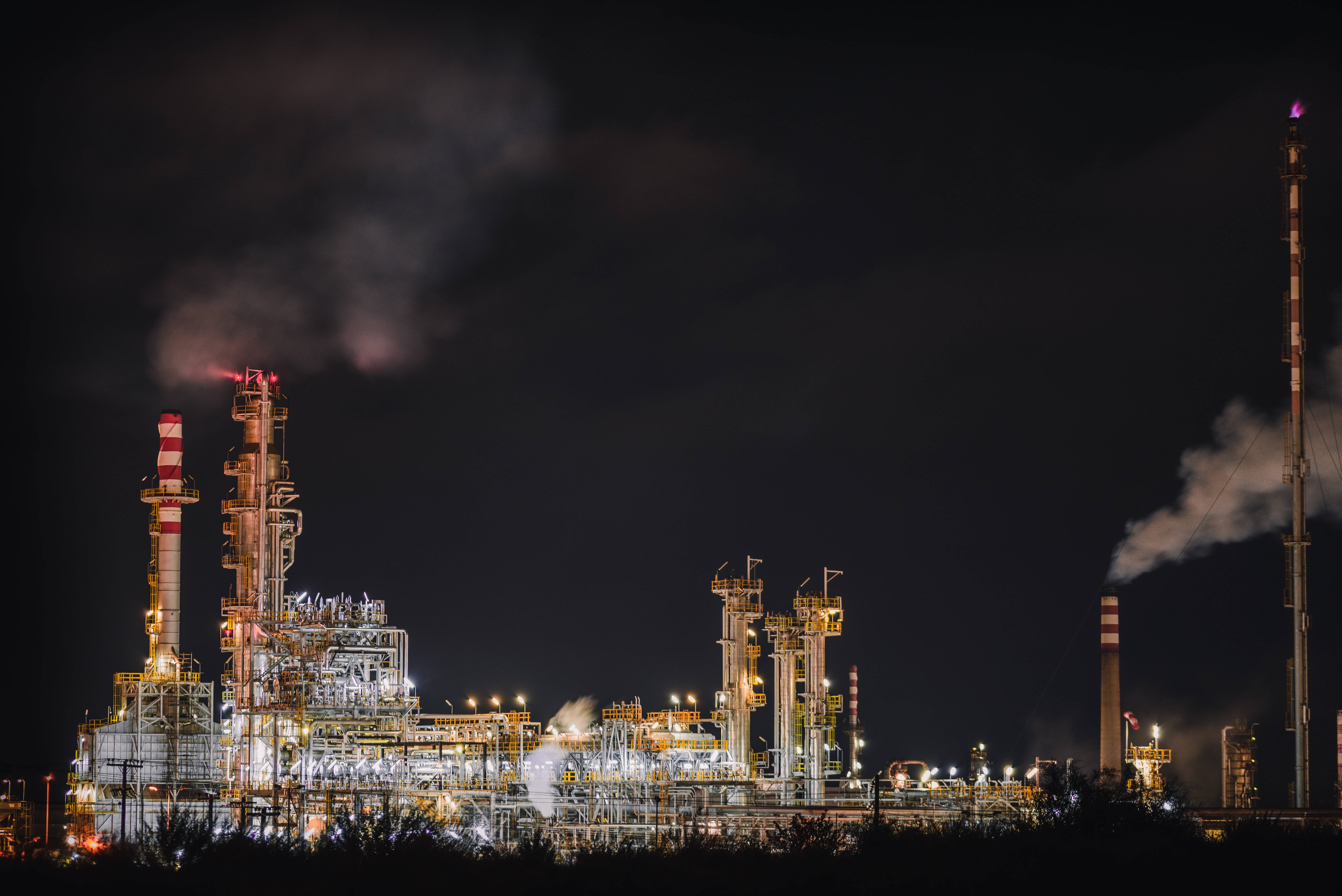 In 2020, the oil industry was hammered, and the coronavirus epidemic continues to wreak havoc. But on the other hand, oil investors are optimistic as governments begin to vaccinate their citizens and industry reopen.
As most of you know, oil is discovered under the earth's surface and extracted via onshore and offshore drilling platforms. However, the extracted oil is unfit for use in kerosene, lubricants, or fuels in its original state. Oil refining has a role in this.
Oil refining is a large-scale operation that entails several complex procedures.
THE TOP OIL COMPANIES ARE AS FOLLOWS:
1. ExxonMobil, US
The largest publicly listed oil and gas firm globally is Exxon Mobil. Around 71,000 individuals work for the firm.
It is the world's largest publicly listed oil and gas firm, supplying energy to support global growth and raise living standards.
ExxonMobil provides energy to a growing world via innovation and technology. In addition, the corporation does the exploration, production, and sale of crude oil, natural gas, and petroleum products. ExxonMobil has operations or sells goods in nearly every country globally, and it explores oil and natural gas on six continents. John D. Rockefeller founded the business in 1999.
2. Chevron, US
Chevron is another well-known multinational corporation that is a descendant of Standard Oil, one of the world's largest corporations. Chevron is involved in several parts of the oil and gas business, including exploration, extraction, refining, marketing, and transportation.
With $94.7 billion in yearly sales and a market value of $190 billion, Chevron was placed 27th in the Fortune 500 in August 2021.
3. Reliance Industries, India
Reliance Industries is India's largest corporation, and its owner, Mukesh Ambani, is extremely wealthy. While the corporation is involved in various sectors, one of the fields in which it has a significant position is oil refining.
In 2021, Reliance Industries Limited earned the most money from its oil to chemical operation. Over 3.2 trillion Indian rupees were involved in this transaction. Retail came in second, while the petrochemical division of the international company came in third over the period studied.
4. Royal Dutch Shell, UK
Shell plc is a global oil and gas business headquartered in the United Kingdom. It has been incorporated in the United Kingdom since 2005, and it has a dual share structure with a Dutch tax residency. The Royal Dutch Petroleum Company has carried on this part since 1892. In 1907, the Shell Transport Corporation in the United Kingdom amalgamated with that company.
History of petroleum and petroleum products Shell has had two enterprises in Pakistan for almost a century.
Shell Transport Company and Royal Dutch Petroleum Company began importing paraffin oil from Azerbaijan in 1899 when Asiatic Petroleum (now Royal Dutch Petroleum) started marketing in Pakistan.
5. PetroChina, China
PetroChina Co. Ltd. is a company that deals with products, services, and activities that are linked to petroleum.
The Refining and Chemicals section is responsible for refining crude oil and petroleum products and the manufacturing and distribution of primary petrochemicals, derivative petrochemicals, and other chemical products. The Promotion category covers enhanced product marketing as well as commerce. Finally, the transmission of natural gas, crude oil, refined goods, and natural gas sales make up the Natural Gas and Pipeline section.
PetroChina is constructing China's first dedicated green hydrogen pipeline. The six-kilometer line will have a 10,000-cubic-metre-per-hour throughput capacity.
6. TotalEnergies, France
In 2021, TotalEnergies will break even. TotalEnergies made a $16 billion profit in 2021, compared to a $7.2 billion loss the previous year.
Full-year adjusted net income for the French oil company in 2021 was $18.1 billion, up from $4.05 billion in 2020.
The rise in commodity prices is credited with the company's profitability. From $29.3 billion at the end of 2020, net debt was lowered to $20.8 billion last year. In addition, in the first half of 2022, the French oil company plans to repurchase $2 billion in shares.
The North Platte project was operated by TotalEnergies, which had a 60% share. Equinor owns the remainder of the company. The business has signed an agreement to develop crude oil reserves with Uganda and the CNOOC.
7. ConocoPhillips, US
ConocoPhillips has become the United States' largest independent oil and gas corporation.
ConocoPhillips said on Monday that it would purchase Concho Resources for $9.7 billion, making it the largest independent oil and gas business in the US and a key presence in the Permian Basin.
In the United States, ConocoPhillips, a Texas-based international energy business, generated 1,356 million cubic feet of natural gas per day in 2021.
8. Equinor, Norway
Norway's economy is advanced and varied, with the oil, energy, and financial industries dominating. For example, Norsk Hydro is one of the world's leading aluminum distributors, and Equinor is Norway's largest oil and energy firm.
Equinor is a partner in the Peregrino oil field off the coast of Brazil, which began producing in 2011. In addition, Equinor owns 15.625 percent of the Deep Blue well on Green Canyon 723, located in the deepwater Gulf of Mexico.
In addition, Equinor has a lengthy history of seeking to get into the Russian oil and gas industry.
The corporation employs approximately 21,000 people in over 30 countries, with the Norwegian government holding a staggering 67 percent of the company, with the remaining 33 percent owned by the general public.
9. Petrobras, Brazil
In terms of revenue, Petrobras is the largest company in Brazil's oil and gas sector. The firm was founded in 1953 to exert government control over the country's oil exploration, production, refining, and distribution.
Petrobras' crude oil output surpassed 2.3 million barrels per day in 2020, setting a new high. Production remained over 2.2 million barrels per day in 2021. With the advancement of pre-salt layer exploration, the company's show has been revived since 2014. Pre-salt is a geological structure formed by the split of what are now the American and African continents, and its fuel reserves are often found in deep-sea locations behind heavy layers of salt. Petrobras is responsible for more than 90% of Brazil's crude oil production.
10. BP, UK
British Petroleum Plc (BP) is one of the world's largest integrated oil and gas businesses. The firm covers almost every stage of the oil and gas supply chain.
The market capitalization of BP is $82.91 billion as of August 24, 2021. As of June 30, 2021, the total shares outstanding for BP were 283,569,587. After PetroChina, Sinopec, and Saudi Aramco in terms of revenue, BP will be the world's fourth-largest oil corporation in 2020.
Conclusion
The oil refining process, in turn, consumes a lot of thermal energy and produces a lot of carbon dioxide, which, if you've studied anything about climate change and what's causing it, you know isn't good.
The main cause of climate change is CO2 emissions, and the oil refining business has been extensively criticized in recent decades.
Still, even more so now that awareness is spreading and the effects of climate change are being discussed and being felt.
Petroleum refineries emit roughly a billion tons of CO2 per year, accounting for 4% of total world emissions, and are unsustainable. New rules and regulations have been established in industrialized nations that can afford to focus on these issues throughout the years to make businesses more environmentally friendly and reduce greenhouse gas emissions to prevent the effects of climate change.
These are some of the world's most powerful corporations, with combined revenues of more than $2.7 trillion, earnings of more than $102 billion, and assets of about $3.6 trillion as of 2021. At least 3.2 million people are employed directly by these businesses, with millions more employed indirectly.
Read More 10 Most Beautiful Cities in Italy