Most-Watched Netflix Shows of All Time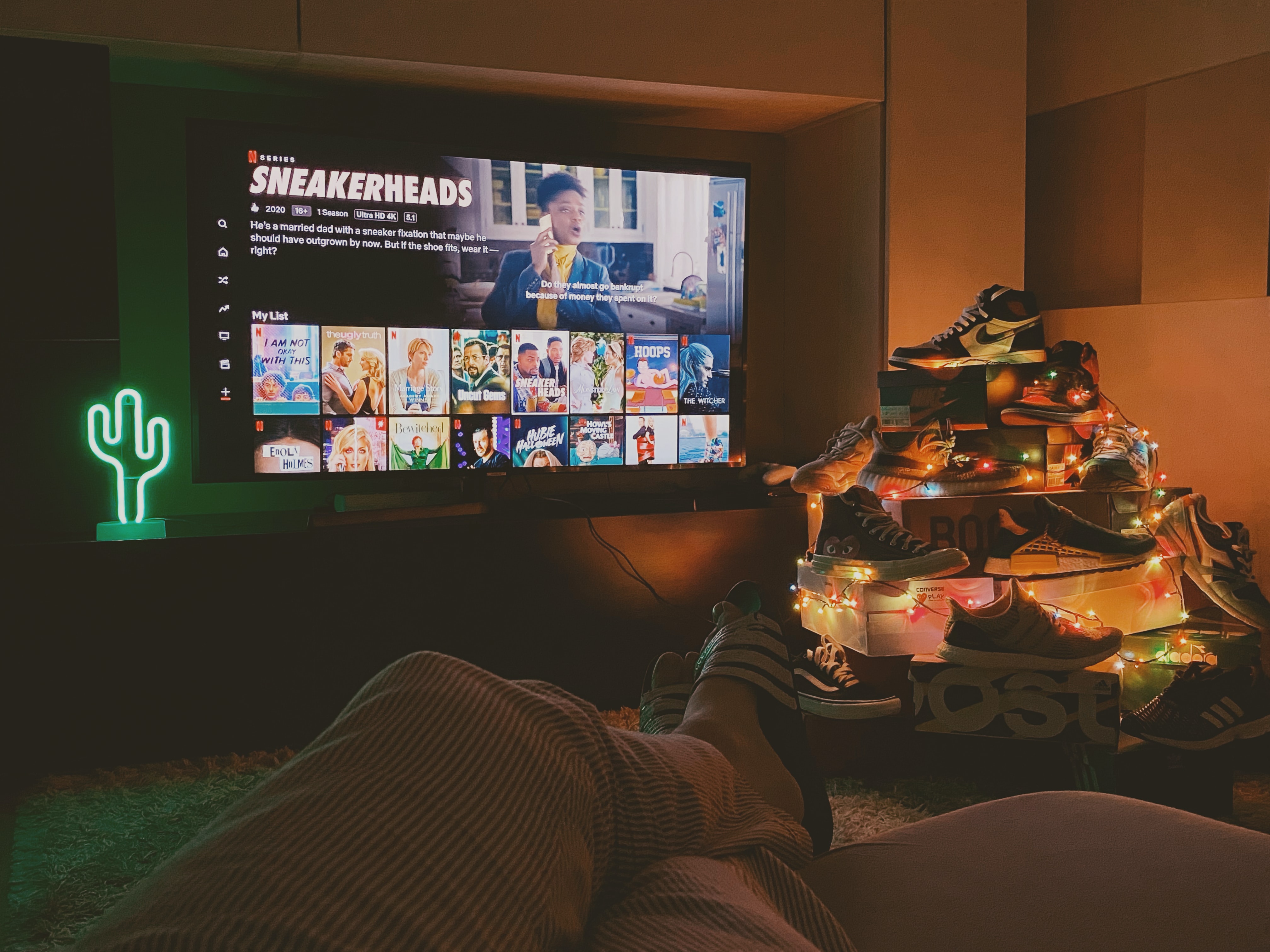 Netflix will be 15 years old in January 2022, when it first launched its streaming service. Everyone knows what Netflix & Chill means, who their favorite Stranger Things characters are, and reportedly watches Squid Game.
Since its worldwide premiere on September 17, the TV show that was expected to become the most popular Netflix ever has allegedly reached 142 million homes, shattering records and making money while becoming a massive viral sensation.
However, the Squid Game whirlwind has only been going for a month is incredible, especially considering the competition.
Netflix used to be renowned for keeping its audience data under wraps, especially for its original programming. On that front, things are still changing, but know that when Netflix announces a figure, they are willing to stand by it no matter how their metrics are calculated.
Netflix even reveals which season of each series hit the target; it's always fascinating to see how these stats are calculated. This year, it would change the method it calculates viewership for its episodes and movies.
Instead of the company's usual core metric of at least two minutes of watch time registering as a "household view," the data will show the total hours viewed. In addition, the streamer has agreed to share their viewing data every week.
Here are the top ten most-watched Netflix web series.
1.'Squid Game' (Season 1)
It's the K-drama that's grabbed the internet – and the rest of the world – by storm, becoming the first Korean drama to top Netflix's chart. Squid Game is a nine-episode series with a run time of 32 to 63 minutes per episode. Hwang directed and wrote each of the nine episodes. On September 17, 2021, the entire series was available in all Netflix markets worldwide.
Squid Game is an original South Korean children's game. It achieved popularity in the 1970s and 1980s when the show's creator was still a teenager. The awards for the games were South Korean dishes provided by the cultural center. While these records usually encompass the first four weeks, none of these shows have exploded in popularity like Squid Game.
Instead, the highly challenges and memes on TikTok, which spread across the internet—becoming the first Korean to top Netflix's global most-viewed chart, with 111 million viewers tuning in over the series' first 17 days of availability, with that number jumping to 142 million 11 days later.
2. 'Bridgerton' (Season 1)
On December 25, 2020, Netflix released Bridgerton. The first season's eight episodes were well-received. It was the most-viewed series on Netflix at its release, with an audience of 82 million households, and it is still the second most-watched series by total watch time on the platform.
In addition, the Netflix series debuted as number one in 76 countries. Van Dusen, the show's creator, announced on Twitter in April 2021 that the show has been renewed for a third and fourth season.
Hollywood typically saves its most epic feature films for the holiday season. So nobody could have predicted the series that made Regé-Jean Page and Phoebe Dynevor some of Hollywood's most exciting newcomers.
It's also not often that period pieces garner this much attention; it's proof that thinking outside the box may pay off if the tale is worth the viewer's time. Unfortunately, the situation had deteriorated when it was confirmed that Page would not be returning for Season 2.
3. Money Heist (Part 4)
Part 4 was launched on April 3, 2020, with eight episodes. The same day, Money Heist is, a documentary starring the producers and cast appeared on Netflix. Money Heist: From Tokyo to Berlin, a two-part documentary starring the producers and cast, launched on Netflix the same day as Money Heist: The Phenomenon. The series was shot in the Spanish capital of Madrid.
Money Heist is regarded as one of the best examples of proper word of mouth because it combines a complex plot with rich storytelling and peak dramatics. Like those who watch overseas series like Squid Game, many Americans will watch anything if enough people are raving about it. 
4. Stranger Things 3
Stranger Things 3 is an American science fiction-horror television series published on Netflix's streaming service on July 4, 2019. The Duffer Brothers, along with Shawn Levy, Dan Cohen, and Iain Paterson, conceived the show and executive producers.
Critics lauded the aesthetics, humor, performances, and emotional weight of Stranger Things 3. In contrast, others questioned the repetitive narrative and sidelining of several characters.
Stranger Things 3's inclusion on this list could be attributed to genuine anticipation. Stranger Things Season 2 premiered in October of 2017; there had been a long time between seasons, and the series was already one of Netflix's top-rated shows. 
5. The Witcher(Season 1)
On December 20, 2019, Netflix released the whole first season, comprised of eight episodes. It was based on the story collections The Last Wish and Sword of Destiny, which come before the main Witcher narrative. On December 17, 2021, the second season, consisting of eight episodes, was published.
Netflix renewed it for a third season in September 2021. The Witcher: Nightmare of the Wolf, an animated origin story film, was released on August 23, 2021, and The Witcher: Blood Origin, a prequel miniseries, will be published in 2022.
A lot was riding on this show, which was based on a novel series that also produced a popular computer game franchise. Aside from the aforementioned built-in fans, the series also stole Superman, with Henry Cavill serving as the series' "witcher."
The Witcher may have also ridden the Game of Thrones remorse wave, providing fans with something that felt vaguely akin to the hit HBO show, or at least close enough to fill that itch. 
6. 13 Reasons Why (Season 2)
Due to the popularity of the first 13 episodes, Netflix renewed 13 Reasons Why for a second season in May 2017. Filming for the second season began the following month and ended in December 2017. On May 18, 2018, the second season was released.
Netflix aired a video with the actors that cautioned viewers on some of the topics handled in the program and gave a support website with crisis numbers for anyone suffering from depression, anxiety, and other mental health disorders, coinciding with the release of the second season.
Based on 51 reviews, Rotten Tomatoes reports a 27 percent approval rating with an average of 5.31/10. The season has a 49 out of 100 Metacritic score, based on 16 critics, indicating "mixed or mediocre reviews."
The show's first season's significant criticism did not deter viewers from turning in for Season 2. Season 2 received 20 million additional hours of viewing than Season 1, increasing to 496 million. Before the first episode, Netflix did its part to warn viewers about the show's brutal violence by including a warning trailer about the show's problematic issues.
The cast members of the show advise viewers in the video that the show "may not be right" for persons dealing with issues like sexual assault, suicide, or substance misuse and that they should watch it with an adult or skip it entirely.
The hit show's second season continued to explore Hannah's death and its aftermath, as well as the influence it had on her classmates as they dealt with their problems and traumas. After then, the show was renewed for two more seasons.
7. 13 Reasons Why (Season 1)
'13 Reasons Why' is a TV series by Brian Yorkey for Netflix, based on Jay Asher's 2007 novel Thirteen Reasons Why. In the first season, positive reviews have praised the acting, directing, script, aesthetics, concepts, improvements over the original material, and a mature approach to the dark and adult subject matter.
Based on 63 reviews, the review aggregator website Rotten Tomatoes reported a 78 percent approval rating with an average of 7.14/10. Based on 17 critics, Metacritic awarded 76 out of 100, indicating that the film generally received positive reviews.
It is based on a novel by Jay Asher and executive produced by Selena Gomez when it premiered in 2017. It is about a high school student named Hannah Baker, played by then-newcomer Katherine Langford, who commits suicide after being bullied and cruelly treated by her classmates.
The mystery begins when Hannah's friend Clay Jensen discovers a box on his doorstep two weeks after her death. Inside the box, Clay discovers Hannah's recordings, in which she explains the 13 reasons she chose to terminate her life.
8. Maid
Molly Smith Metzler created the American drama limited series Maid for Netflix. Stephanie Land's memoir Maid: Hard Work, Low Pay, and a Mother's Will to Survive inspired the series. On October 1, 2021, it debuted on Netflix. Based on 48 critic reviews, Rotten Tomatoes gave the film a 94 percent approval rating with an average of 8.2/10.
It tells us the story of a young woman who flees an abusive relationship and then struggles to provide for her daughter by cleaning houses. Her mother, Alex, resorts to cleaning homes to make ends meet. She flees an abusive relationship and battles homelessness to provide a better life for her daughter, Maddy, than she had as a child limited series Maid.
The drama, based on Stephanie Land's book Maid: Hard Work, Low Pay, and a Mother's Will to Survive, depicts how difficult it is for a woman to leave an abusive relationship with each episode, especially when she has the financial or emotional resources to do so.
The series appears to have struck a personal chord with its audience, which is particularly impressive given that it highlights the plight of underpaid employees in America. Since the 10-episode series premiered in October, viewers have watched 469 million hours, making it one of the most popular series.
9. You (Season 3)
Viewers returned to Netflix for the third season of the Netflix psychological thriller, raising the total number of viewers to 468 million since the season premiered in October. Fans were interested to see how Joe Goldberg would adjust to his new life as a married man and parent and how his killer instincts would play out in his marriage to Love, who is so similar to him.
Unfortunately, in Season 3, anarchy reigned supreme, providing viewers with just what they're seeking every time they turn on this show. It is based on Caroline Kepnes' books, and with Season 4 on the way, it'll be interesting to see how many more people commit to spending even more time in front of their televisions to watch it.
Our deadly main character Joe Goldberg, portrayed by Penn Badgley, was left on at the end of season two, with his future heading in one way and his dreams leading him in another. the third season of You premiered on Netflix on October 15, 2021.
In the third season, Joe and Love got married and raised their newborn son. Joe continues to repeat the obsession with an interest in Natalie Engler, their next-door neighbor, as their interpersonal dynamic takes a new turn. Love alters the script this time to ensure that her dream of having the perfect family comes true.
This time, Love turns the hand to ensure that Joe's obsessive behavior doesn't shatter her idea of creating the ideal family. Natalie's stepson falls head over heels for Love, straining Love and Joe's relationship.
10. 'You' (Season 2)
You are one of those shows that generate a lot of buzz (and memes) on social media. Following a disappointing premiere on Lifetime in September 2018, the show was relocated to Netflix, where it found a long-term home, a massive fanbase, and global success.
Joe Goldberg has become one of Netflix's most popular TV characters, and because of Penn Badgley's excellent portrayal, the character has made him a household brand.
On July 26, 2018, Lifetime ordered the second season of the American psychological thriller television series You. On December 3, 2018, the network announced that the series would be moved to Netflix as a Netflix Original series after the network passed on the second season.
In the second season, Joe Goldberg relocates from Fresh York to Los Angeles to escape his past and begin a new life with a new identity. He meets several people, including Delilah and Ellie Alves, his neighbors, and Forty Quinn. However, Joe reverts to his previous behaviors of obsession and violence when he meets enthusiastic cook Love Quinn, Forty's sister. Joe seeks to make his relationship with Love succeed while developing a new love.
Season 2 picks up with Goldberg starting a new life on the West Coast, where he meets Love Quinn, a new lady to obsess about, and befriends his neighbor Ellie Alves. Halfway through Season 2, things took a massive turn, and the storyline shock was so real and mind-blowing that people watched the show for a total of 457 million hours.
Goldberg may be one of the most contradictory characters we've ever seen on television, and he may frighten you out, but you're still rooting for him to win. The show's tension, drama, and thrills, as ridiculous as they may be, that's why it remains one of Netflix's most talked-about and most-watched shows.
Conclusion
There are far more excellent Netflix web shows than there should be. With COVID-19 still keeping many people at home, it was only natural that Netflix would make this period drama available to the general public.
Read More History of Largest Mobile Phone Brands