Top 10 Wealthiest Banks in the World 2022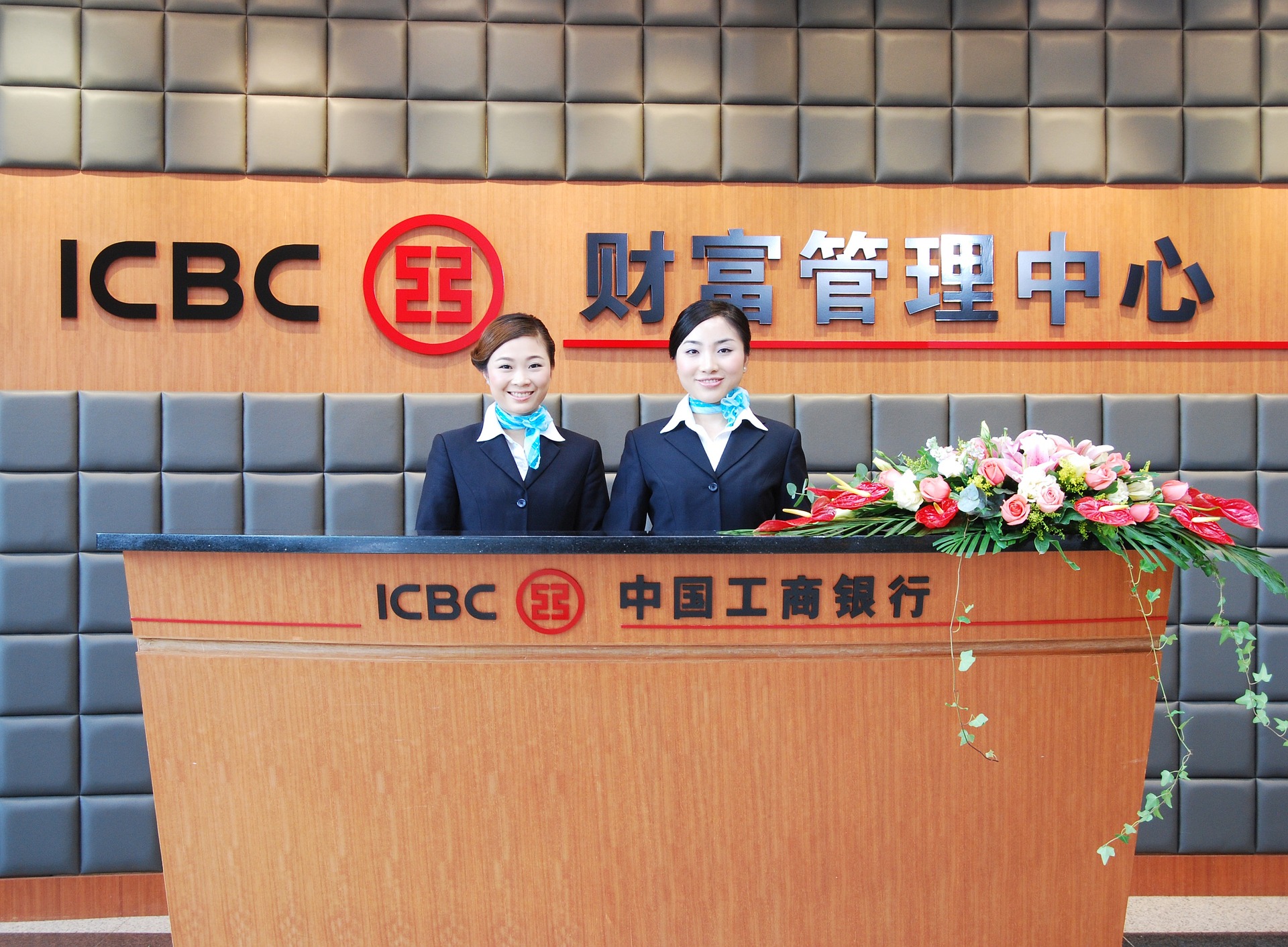 Banks, as financial institutions, provide a variety of goods and services to their customers, including maintaining deposit balances, lending money, and managing their wealth.
They also assist with currency exchange and investment. Individuals, corporations, and nonprofit organizations are among the clients served by these banks.
Traditional customers of large banks now have access to several services. Savings, checking accounts, certificates of deposit, loans, and other financial instruments can benefit individuals and companies of all sizes.
In addition, some banks engage with firms and institutions to underwrite stock offerings, broker agreements and assist with mergers and acquisitions.
Here are the top 10 wealthiest banks in the world
1. Industrial & Commercial Bank Of China
The bank was established in 1984 and quickly rose to become the world's largest bank by assets. The total value of its assets is $4.2 trillion. It is the world's largest bank and China's largest bank.
ICBC leads the rest of the world's largest banks in total assets, customers, workers, loans, and deposits. Its headquarters are in Beijing, China. It employs over 460,000 people in Asia, Europe, North America.
The 70% government-owned corporation was ranked first in "The Bankers Top 1000 World Banks rating". The majority of ICBC's activities are focused on the business community. These lenders' loans are concentrated on manufacturing, transportation, energy, and retail. In 2017, the company's profit climbed by 3.3 percent.
2. China Construction Bank Corporation
China Construction Bank Corporation has ranked the world's second-largest bank. It has 13,629 domestic branches and international branches in Frankfurt, Barcelona, Luxembourg, Hong Kong, New York, Seoul, and several other big cities.
It is headquartered in Beijing and employs approximately 333,000 people. It provides Credit cards, personal loans, deposits, and wealth management. In addition, credit, company e-banking, loans, commercial loans, and credit lines are all available on the commercial side.
Among its most important clients are large state-owned infrastructure enterprises. It has operations in over 30 nations and areas around the world, in addition to the United States.
CCB's total assets are estimated to be around $3.3 trillion, according to the most recent data.
3. Agricultural Bank of China
Agricultural Bank of China is the third-largest bank globally. It was founded in 1951 and had offices in Tokyo, Singapore, Sydney, New York, London, and other cities worldwide. It employs almost 444,000 people and is fully government-owned. In addition, it had headquarters in Beijing.
In 2010, AgBank went public, becoming the world's most extensive initial public offering, which Alibaba has since surpassed. It has 320 million customers and 2.7 million business clients across the globe. As a result, individuals and organizations worldwide can take advantage of the Agricultural Bank of China's vast range of financial services and products.
In addition to its local operations in Hong Kong and Singapore, ABC's international branch offers corporate and personal banking, treasury operations, and asset management, to name a few services.
The bank's assets are estimated to be around $3.2 trillion.
4. Bank of China
The central government had held 100% of the company through China Central Huijin and the National Council for Social Security Fund. Still, after an initial public offering (IPO) of its shares in June 2006, the free float has risen to over 26%.
It is the world's fourth-largest corporation with $21 trillion in total assets. The Bank of China is the most globally-focused of China's commercial banks. It provides consumers in 57 countries and areas with a comprehensive range of financial services, including corporate banking, personal banking, and financial markets.
Bank of China has been in business in New York, Chicago, and Los Angeles, making it the largest and oldest Chinese bank.
5. Mitsubishi UFJ Financial Group
The Mitsubishi UFJ Financial Group is ranked fifth on the list. It is Japan's largest bank financial group, with total assets of 2.81 trillion dollars. It provides various services to its customers as commercial banking, asset management, and international finance.
It was founded in 2005 when two of Japan's largest banks, Mitsubishi Tokyo Financial Group and UFJ Holdings, merged. . This company, part of the Mitsubishi Group, offers various financial and investment services.
Commercial banking, trust banking, international finance, and asset management are all included in these services. Given MUFG's excellent reputation, it's incredible to think that the company was founded only in 2005. Japan employs 106,000 people and is based in Tokyo. It employs over 106,000 people based in Osaka.
6. JPMorgan Chase & Co
With $2.62 trillion in total assets, it is the largest bank in the United States and the sixth-largest in the w.orld. JPMorgan Chase & Company is a holding company and a worldwide investment bank. Asset management, investment services, wealth management, and securities are among the services they provide to clients in over 100 countries.
The bank was formed in 2000 when three giant banks merged, and it is currently one of the world's most valuable corporations. It has headquartered in Manhattan, New York City, is currently one of the world's largest investment firms.
The organization provides asset management, investment banking, private banking, treasury and securities services, and commercial banking to over 100 countries. Morgan Chase is traded on the New York Stock Exchange. 
7. HSBC Holdings PLC
With $2.55 trillion in total assets, it has ranked 7th.
HSCB is an international investment bank based in the United Kingdom. Within 2018 it ranked the world's seventh-biggest bank and Europe's largest. HSBC bank has more than four million customers worldwide, providing private banking, retail, and commercial banking. It employs around 235,000 people globally.
HSBC is listed on the Hong Kong Stock Exchange and the London Stock Exchange, with around 65 countries worldwide. HSBC serves almost 40 million clients globally. It offers personal, business, private, and retail banking, management services, corporations, governments, and other institutions with financial services and products.
8. BNP Parabis
After purchasing 75% of Fortis Bank in April 2009, BNP became the Eurozone's largest depositor. BNP Paribas has been in business since 1848 when it was founded. The company's primary source of revenue is retail banking. More than three-quarters of the company's income comes from typical client accounts.
it has total assets of $2.33 trillion 
BNP Parabis, a French international banking business, is next on the list. It is currently the eighth-largest bank globally in terms of total assets, and it operates in seventy-seven countries. In 2000, Banque Nationale de Paris (BNP) and Paribas merged to establish the bank.Its roots may be traced back to 1848 when the bank was first established.
It has headquartered in Paris, France, and employs over 190,000 people. Its daily client accounts contribute for the majority of its annual revenue. BNP is a global banking network with operations in 75 countries, making it one of the world's largest. BNP's four domestic retail banking markets are located in France, Italy, Belgium, and Luxembourg.
9. Bank of America 
With $2.35 trillion in total assets, Bank of America is ranked 9th. It handles about 10.73 percent of all bank deposits in the United States and provides in commercial banking, wealth management system, and investment banking.
Bank of America, founded in 1784 and headquartered in Charlotte, North Carolina, currently serves clients worldwide with over 5,000 financial and retail locations. With around 208,000 employees, Bank of America is one of the largest companies in the United States. The firm has clients that makeup 99 percent of the Fortune 500 firms in the United States.
After Bank of America purchased Merrill Lynch in 2008, it became its largest wealth manager. This stock's component indices include the New York Stock Exchange and Dow Jones Industrial Averages.
10. Crédit Agricole Group
It is a French-owned bank, and one of France's significant enterprises is the world's tenth-largest bank. It is the largest cooperative financial institution globally, and it became an international full-service banking company in 1990. It includes 39 Crédit Agricole regional banks and an extensive network of local banks.
It has headquarters in Montrouge, France, and it serves consumers worldwide. The bank is noted for its working historical ties with the farming industry and controls a considerable portion of the French banking system. Crédit Agricole group has an estimated total asset balance of 2.13 trillion dollars.
Conclusion
Banks are significant in the economy because they provide a service for those who want to save money and take loans. In addition, it provides capital to businesses looking to develop and invest. These loans and investments in companies are significant for economic growth. In today's economy, the financial system is highly vital.
Individuals' funds are collected by banks, which then lend them to businesses and manufacturers. Lastly, banks play an essential role in generating new capital in a country, assisting the growth process.
Read More Most valuable brands in 2021