Best Cities for Starting a Business in 2022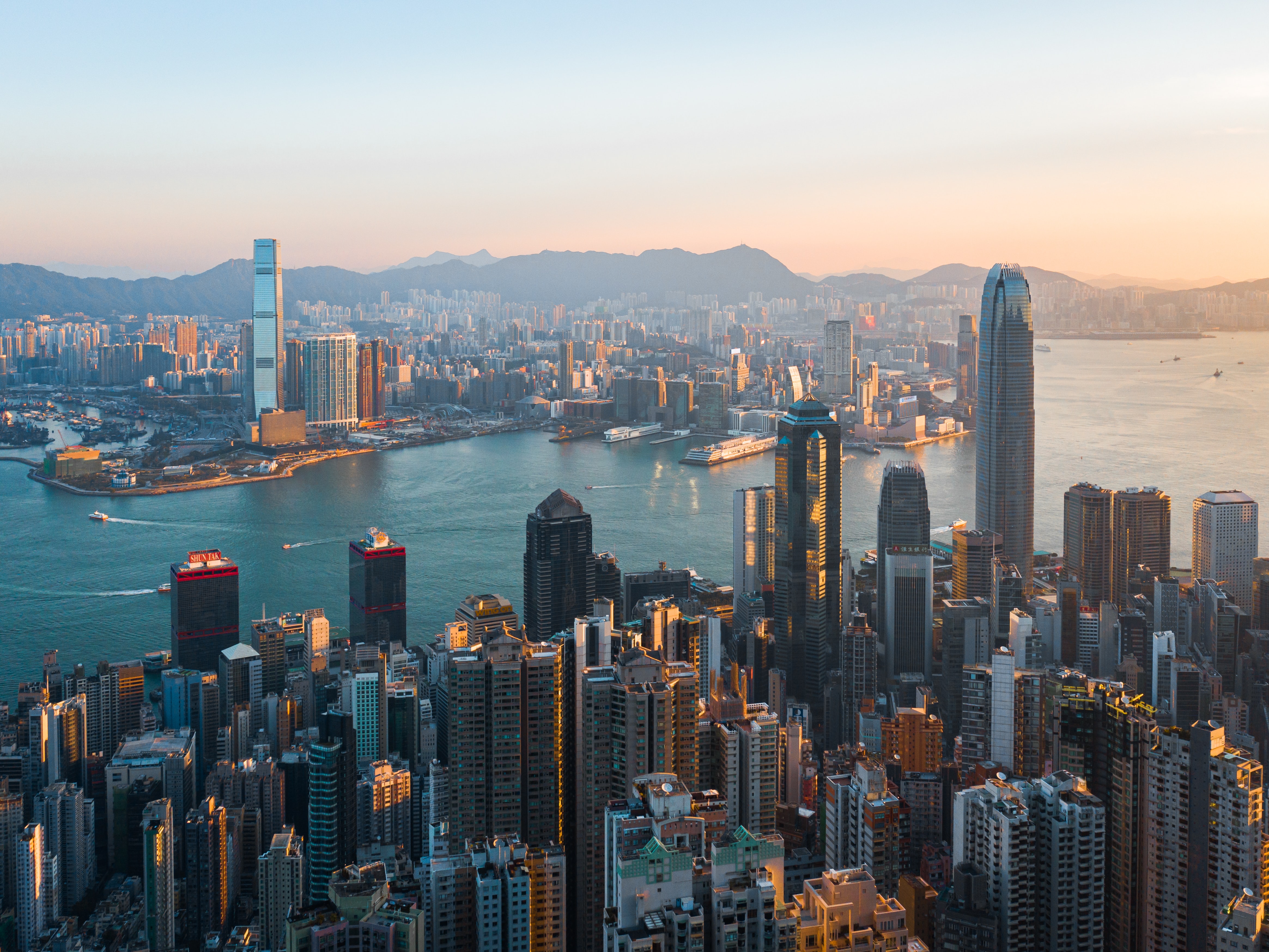 A financial center, also known as an economic hub, has a strategic position, financial institutions, reputable stock exchanges, massive public and private banks, trading and insurance businesses, and a dense concentration of public and private banks.
Furthermore, these centers have world-class infrastructure, communications, commercial systems, and a transparent and sound legal and regulatory framework backed by a stable political system. As a result, these cities are attractive to professionals because they provide good living standards and numerous prospects for advancement.
In the newest Global Business Cities Ranking, Hong Kong has ranked one. The reports assess economically important cities worldwide using the most up-to-date data for corporate decision-making. A list of the top 10 business cities worldwide is made below.
Hong Kong
Hong Kong is a major economic center with a large number of banks. The former British colony also features a solid legal system for citizens and businesses and a thriving investment management industry. Because of its advantageous location, Hong Kong has profited.
For a century, the city has served as a pathway for trade between China and the globe. After the United States, Hong Kong is China's second-largest trading partner. It has also benefited from its proximity to other countries in the region.
Hong Kong has a well-developed judicial and legal system and superb telecommunications infrastructure. It has a tax regime that favors it, with few low tax rates. The Hong Kong Stock Exchange is the world's fourth-largest.
Its a stable, highly-efficient, business-friendly metropolis
Location, a trustworthy political climate and economy, a business-friendly tax and business approach, world-class infrastructure, and a productive legal system are all reasons Hong Kong is viewed as a thriving commercial center.
Hong Kong has been dubbed the "freest economy in the world" by the Wall Street Journal and the Heritage Foundation. The Hong Kong economy allows firms from all industries to succeed and thrive due to its straightforward tax structure, privileged position, modern communications, and free flow of goods.
London
London has been one of the most glorious trading and business centers since the Middle Ages. Back to a sixth back year in a row, London has been named the best city on the planet. Its place at the top, on the other hand, has never been more precarious.
It is one of the most visited cities on the planet and one of the most popular business destinations. In addition to banking and insurance services, London is a well-known center for foreign currency and bond trading.
Bonds, futures, foreign exchange, and insurance are all traded in the city. Both The Bank of England and the United Kingdom's central bank have headquarters in London. In the United Kingdom, the bank oversees the monetary system and governs the issuance of currency notes.
The London Stock Exchange, Europe's second-largest stock exchange, is also headquartered in London. 3 The London bullion market, which is controlled by the London Bullion Market Association and is the world's largest trading for gold and silver bullion trade, is another financial icon.
Paris
The Paris region is a central economic hub and Europe's number one destination for top 500 company headquarters. Job concentration and business startups. With approximately 12 million people, the Paris Territory is a global region. It employs 25% of France's paid workers, generates 29% of GDP, and uses 40% of its research personnel.
Above 60% of the population is under the age of 40, indicating a young and rapidly rising population attracted not only by the region's economic strength but also by the high quality of life it provides: rural spaces account for 50% of the region's surface area, while woods account for 30%. All of this points to a part with a long-term strategy for development.
Frankfurt
Frankfurt is one of Europe's most important business hubs, not just for trading but also for research, production, and rating firms. Frankfurt is not only Germany's financial and business center, but it is also one of the most desirable places to live in and visit. Frankfurt is a surprisingly impressive city for a weekend break, with many museums, historic buildings, and a vibrant art and culture scene.
Frankfurt is a significant worldwide financial center and a central European transportation hub. It is an important industrial, service, and exposition center, and it is ranked among the world's most economically developed cities. The European Central Bank is in Frankfurt. In addition, it is home to several significant enterprises national and international banks and boasts one of the busiest airports in the world. Frankfurt became the first renminbi payment hub in Europe in 2014.
The Frankfurt Stock Exchange, known as the Frankfurter Wertpapierbörse, is one of the world's largest stock exchanges. As of July 2021, it had a market capitalization of $2.65 trillion. The Deutsche Börse Group runs the Frankfurt Stock Exchange.
Amsterdam
It is the Netherlands' commercial capital and Europe's leading financial center. The Amsterdam Stock Exchange, the world's oldest stock exchange, is located in the city's heart.
Amsterdam is a fantastic international location to start a business since it has everything you need to create a successful business while also being a great place to live.
It has remained a global hub for trade, finance, and ideas. It has been the forefront of discussions over multiculturalism, the latter of which is becoming increasingly significant in a city where more than a third of the population was born outside of the United States.
Tokyo
Tokyo has the world's third-largest economy and is an important financial center. Tokyo, Japan's capital, is the country's most important central economic zone. It is a massive market with a wide range of advanced needs, and it is home to firms from all industries and businesses and universities and research institutes. In Tokyo, you may expect a plethora of business prospects.
Compared to many other nations globally, Japan is secure and clean, which attracts many foreign tourists and residents, and the impending 2020 Tokyo Olympics will undoubtedly give excellent economic prospects for foreign investors, not just in Japan. Tokyo is the economic and political city of Japan.
By kind of industry, several international enterprises are based in the Central Area of Tokyo's 23 wards, such as Otemachi, Roppongi, Akasaka, and Nihonbashi.
Many of the world's top investment banks and insurance businesses have their headquarters in the city. It's also where the country's telecommunications, electronic, television, and publishing industries all come together. As of July 2021, the exchange had a market capitalization of $5.9 trillion. Tokyo has often been ranked among the world's most expensive cities.
Singapore
Singapore's business appeal stems from its transparent and robust legal system, which is complemented by its economic and political stability. As a result, the little island off the coast of Southeast Asia has risen to become one of the significant financial hubs. Singapore continues to create a business-friendly image, with over 7,000 global firms and 3,000+ startups.
Singapore is a great choice for businesses, from the world's largest multinational corporations to the fastest-growing startups. Singapore's unique location at the crossroads of East and West has positioned the city-state as a central global trading hub. Its location allows it to easily reach markets in Thailand, Vietnam, Cambodia, Malaysia, Indonesia, the Philippines, and Myanmar.
Despite the difficulties of limited space and resources, Singapore has revolutionized its economy. Chemicals, biomedical sciences, petroleum refining, mechanical engineering, and electronics are among the industries in which Singapore is diversified and specialized. In addition, Singapore is a leading insurance and wealth management industry with strong capital markets. With a Chinese, Malay, and Indian ancestry population, it boasts a disciplined and efficient workforce.
Oslo
Oslo is one of the world's wealthiest cities, with oil and gas. Hydropower, fish, forests, and minerals are all major sectors. Petroleum earnings are put in the world's largest sovereign wealth fund. Greater Oslo's economy contributes significantly to countries overall economy.
Oslo has been named one of the top startup centers globally, as well as the fastest expanding city in Europe. Apart from these incredible facts, Oslo has a pleasant atmosphere, a robust economy, a stable government, and is becoming increasingly digitally advanced.
Oslo has armed itself with the tools necessary to realize its environmental goals from the start. According to independent authority OFV, the Norwegian capital is also the world leader in electric automobiles. It wants to outlaw the sale of internal combustion engine cars by 2025 to accomplish its ambitious environmental goals. These include reducing greenhouse gas emissions by 2020 and achieving a zero-emissions state by 2050.
Oslo is a major maritime knowledge center in Europe, with roughly 980 marine enterprises and 8,500 people, including some of the world's top shipping corporations, shipbrokers, and insurance brokers.
Epilogue
Some financial centers that were once undisputed leaders are now facing tough competition from established businesses and new and energetic newcomers.
Moreover, the list above only represents the major financial centers; many additional cities, such as Toronto, Seoul, Boston, Geneva, San Francisco, Sydney, Luxembourg, and Dubai, are also among the top financial centers.