The World's Top Business Cities in 2022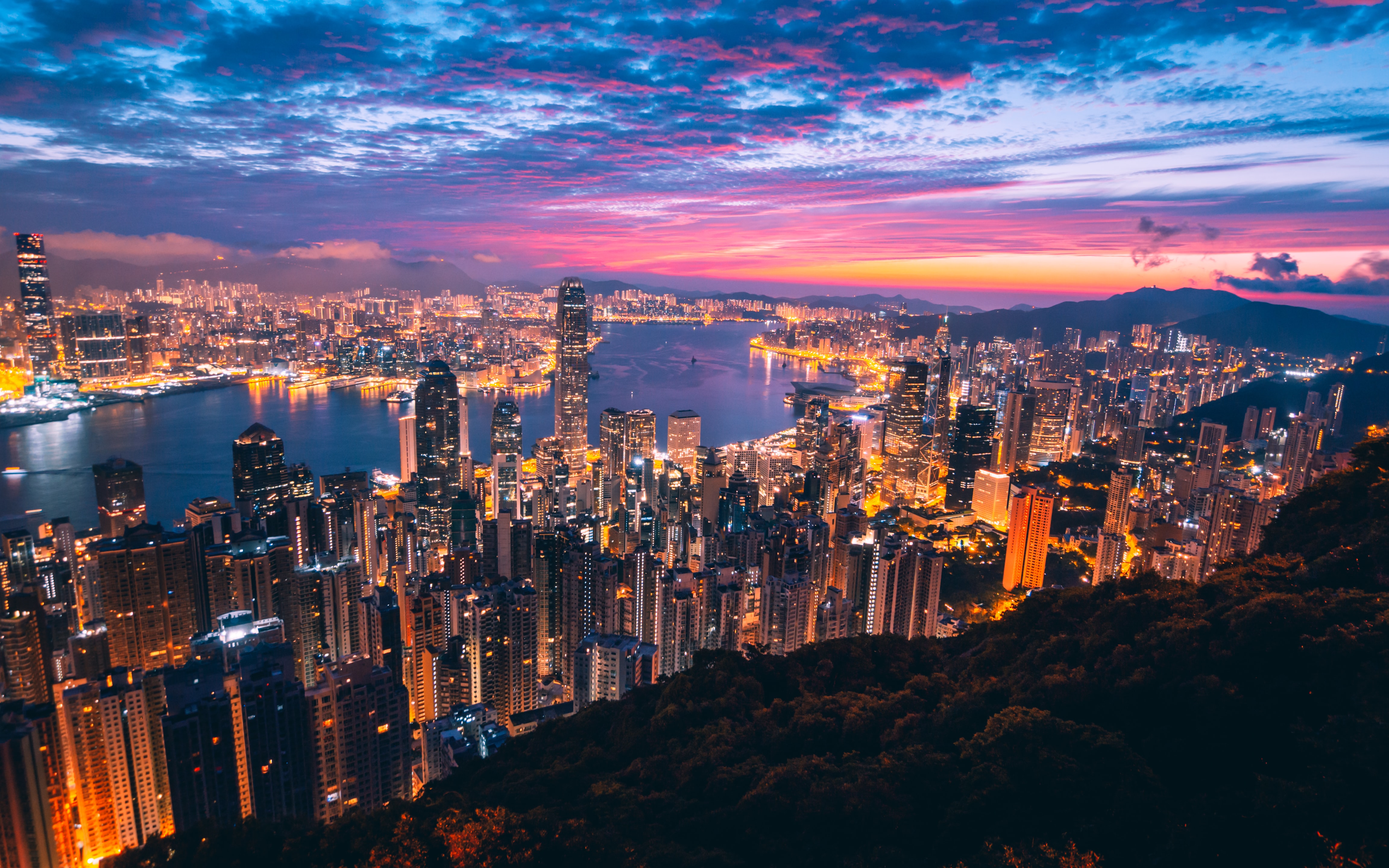 Cities are becoming increasingly important to the global economy, which is linked to urbanization. Currently, urban regions house slightly more than half of the world's population. However, that only applied to around a third of the world's population in 1950. According to UN predictions, physical urbanization is expected to continue in the coming decades.
The business's location should be such that it can draw in clients and establish a customer base in the region. A site accessible by public transportation and appealing to customers and staff should be chosen for the business.
Suppose the company is in an inaccessible or unheard-of place. In that case, the owner may have trouble reaching out to the general public, building a client base, and, most importantly, turning a profit.
In addition to population and GDP, additional elements play a part in assessing the suitability of a city for business.
The "Economy" component looks at the city's economic strength and progress. Infrastructure and logistics are the emphases of the component "Business environment."
let's know about the top business cities in the world
1. Hong kong (Score-100)
In Statista's newest Global Business Cities Ranking, Hong Kong, the world's financial capital, is ranked #1.
Hong Kong is the most popular international business destination on the planet, indicating a recent shift in economic power to Asia. Because of its location and absence of limits on foreign ownership, Hong Kong is uniquely positioned to allow businesses to operate worldwide while having access to a highly trained and low-cost workforce.
Cities like Hong Kong and Singapore are considered important business centers, having access to the expected expansion of new markets in the region. Morgan Stanley, Deutsche Bank, and Credit Suisse are just a few significant financial conglomerates with offices in Hong Kong.
Hong Kong has 68.2 percent of all companies. The average cost per square meter for an office is over $2,297. In addition, Hong Kong is well-known for having one of the world's most significant concentrations of billionaires and ultra-high-net-worth people.
2. London (Score-95.08)
London is among the most significant business centers in the world. But many rising economies have pushed it down the rankings in recent years.
The city attracts the most multinational corporations in Europe and continues to lead the globe in banking, financial, and professional services. London is home to global heavyweights such as Rio Tinto and has over 480 international banks.
The city attracts the most foreign tourists globally and accounts for more than 20% of the UK's GDP.
63.2 percent of businesses are located in London. The City of London is the city's business area. The Square Mile is a popular nickname for it.
The City of London Corporation provides local government services. It also promotes and supports London as the world's most important international financial and economic center.
The city collaborates with local communities to improve skills, jobs, and opportunities for all Londoners while preserving the city's culture, history, and green areas.
3. Paris (Score-94.63)
Paris is a prominent cultural hub across the world. It is one of just three cities in Western Europe to make the top ten business centers list. Because of its modern economy and skilled workforce, Paris, like its Western rivals, hosts offices for a variety of front-office corporate operations.
Professional services and insurance companies are well represented in Paris, but a car and mining companies are underrepresented. Companies A total of 55.7 percent is present in this area.
BNP Paribas, a French bank, and AXA, an insurance company, have offices in the city. In reality, the Paris area is responsible for about a third of France's GDP.
Paris is a world-famous city, not just for tourists but also for business. Its economic vitality is also justified by its high concentration of jobs, company starts (8 to 10,000), and several successful SMEs/SMIs. Paris accounts for 30.3 percent of France's GDP, almost the same as the Netherlands. It has Europe's most significant GDP and 500 million European customers.
All types of specialized businesses thrive in Paris, from insurance to automobiles, logistics, retail, aeronautics, services, and the food industry, among others, and with a healthy export rate (18.6% of France's exports) to many countries, with the United States, Germany, and the United Kingdom being the top three partners.
When it comes to prospective investment, Paris is frequently referred to as a city of possibility, influence, and appeal.
From Randstad to Disney, Ikea to H&M, several multinational corporations have set up shop in Paris.
4. Frankfurt (Score-90.71)
Frankfurt is the world's most miniature yet most compact metropolis, with people commuting in from all over the globe for business, the benefit of great peace at rush hour, and the advantages of providing its residents with an opulent lifestyle.
After London and Paris, Frankfurt has been one of Europe's top three locations for multinational businesses. In addition, "Frankfurt" has grown into a major trading center and exhibition site, complete with a thriving stock market. As a result, Frankfurt is becoming one of Europe's most critical corporate hubs for trading, research, production, and rating firms.
5. Amsterdam (Score-90.70)
Amsterdam is a fantastic international location to start a business since it has everything you need to run a successful business while also a wonderful place to live. In addition, this city has around 2 million square meters of industrial and office space available at a lower cost than other European cities.
Employers can reduce their workforce size. It is one of the reasons why so many businesses desire to set up shop in Amsterdam. Additionally, business people find it simple to communicate with city officials and local government. In Amsterdam, they don't have to deal with any bureaucratic issues.
6. Tokyo (Score-90.04)
Honda, Sony, and Mitsubishi are among the 47 Japanese Fortune 500 firms headquartered in Tokyo. In addition, several of the world's central investment banks and insurance businesses have their headquarters in the city. Along with New York and London, it is also recognized as one of the three command hubs of the global economy.
Tokyo, usually ranked first among the world's most expensive cities, has faced several setbacks because of sluggish economic progress and natural disasters that have damaged the Japanese economy.
Tokyo is seen to be a good place for businesses to conduct business. Tokyo is home to Japan's most advanced transportation and logistics infrastructure.
7. Singapore (Score-89.70)
The top Asian city on the list is Singapore. That is because it has become a point of entry for firms and investors seeking to get into one of the world's fastest-growing consumer markets (China).
In addition, Flextronics, a contract electronics maker, and Wilmar International, a commodities trader, are two Fortune 500 corporations that call the city home.
Many foreign corporations and their expatriate personnel have chosen the island country because of its high-quality infrastructure, efficient government, low taxes, and busy shipping port and airport.
The main advantage of conducting business in Singapore is that it is straightforward to do so compared to many other nations. That is owing to a stable and open economy, moderate tax rates, excellent infrastructure, a competent workforce, and the country's key location in Asia.
Singapore's unemployment rate is low, and the country's inflation rate is also standard. Furthermore, the city has no external public debt. Moreover, the government makes wise foreign investments and gives subsidies to its citizens in housing, transportation, education, and health.
All of these indicators indicate an economy that is healthy and stable. Furthermore, foreigners are permitted to possess 100% of the capital in a Singapore-incorporated firm without the participation of any local shareholders or partners.
8. Oslo (Score-89.63)
Oslo, Norway's capital and largest city, is the country's largest and most populated metropolis. It is a municipality as well as a county. The city of Oslo had a population of 698,660 people as of September 30, 2021.
Oslo serves as Norway's economic and political hub. Trade, finance, industry, and shipping are all centered in the city. It is an important center for the marine industry and trade in Europe.
Many marine firms, including some of the world's top shipping corporations, shipbrokers, and maritime insurance brokers, have their headquarters in the city. In addition, Oslo is a Council of Europe and European Commission intercultural cities pilot city.
The Bottom Line
Although economic dynamism is increasing in other places, particularly in Asia, the United States and Europe have historical advantages that give them a competitive advantage.
Read More History of Largest Mobile Phone Brands