Top 9 Snowiest Major Cities Around the World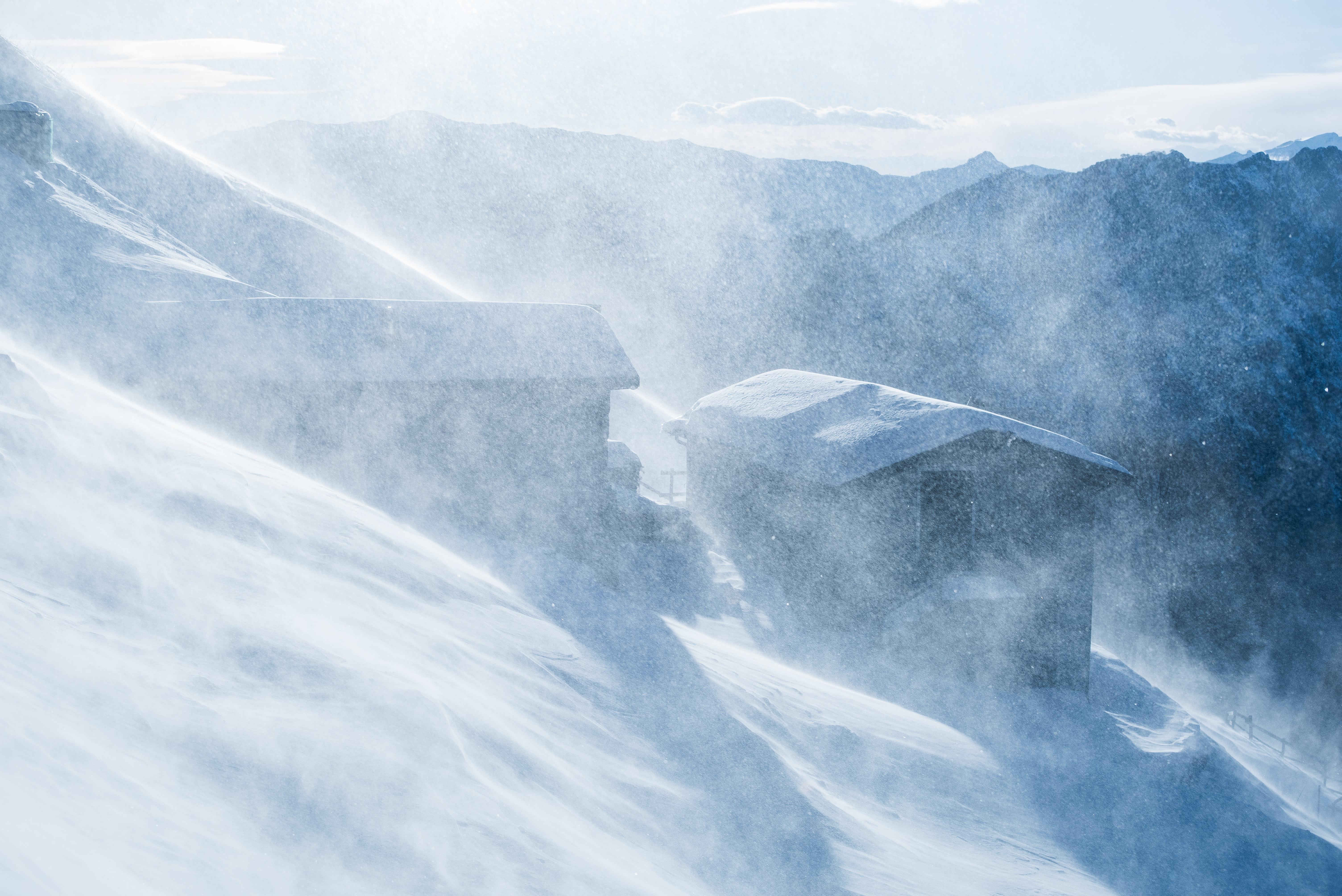 In particular, in major metropolitan areas, immobilizing snowfalls and subzero temperatures can have long-term repercussions on travel and trade and create absences from work and school. In addition, while some cities receive only a few inches of snow each year, others receive several feet.
Each city on our list receives at least 90 inches of snow on an annual basis. While snowfall depth is difficult to estimate globally, the top ten cities are listed according to the number of inches they receive each year.
1. Aomori City, Tōhoku , Japan
Aomori City is in the Aomori Prefecture, which is located in the northeastern part of Honshu. Aomori translates to "blue woodland," a fitting name for a lushly green city surrounded by stunning coastlines, mountains, and lakes.
The town, which has about 299,000 people and is nestled between Aomori Bay, Mutsu Bay, and the Hakka Mountains in the south, receives the world's heaviest yearly snowfall. Each year, Aomori gets an average of 26 feet of snow. Aomori has the most snowfall of any major city globally, with an average of 312 inches. Between November and April, the majority of the year is spent outside.
The city is so heavily blanketed in snow in the dead of winter that it stands several meters high from its cleared roads. The exceptional snowfall in Aomori City is due to its unique geographical location between the Hakkoda Mountains and the Mutsu Bay coastline. Sake, shellfish, and apples are all produced in Aomori City (the latter during its sunny, temperate summers).
The city also holds the Nebuta Festival every summer, featuring parades of multicolored lanterns lighting up the streets. Tourists go to the neighboring mountains in the winter to enjoy the snow at ski and snowboard resorts.
2. Sapporo, Hokkaido, Japan
Sapporo, Japan's fourth-largest city, is home to more than 1.9 million people and is known for its annual Sapporo Snow Festival. Food, snow sculptures, and cultural snow-related activities are part of the festival. The city is situated on Hokkaido, Japan's most northern island. Snowfall averages about 191 inches per year.
The town is famous for hosting the 1972 Winter Olympic Games. Professionally constructed snow and ice sculptures, all of which are attractively illuminated at night, may be found there. The sculptures are extraordinary architectural feats, with the tallest reaching up to 50 feet (15 meters). The southern flow of frigid air from eastern Siberia is partly to blame for Sapporo's heavy snowfall. Aside from its beautiful weather, Sapporo, an internationally exported beer brand, is based in the city.
3. Toyama, Hokuriku, Japan
Toyama is the capital of the Toyama Prefecture and is located in central Honshu, Japan's largest island, which contains the majority of the country's landmass. Toyama, situated on the northern shore of the Sea of Japan, receives more than 143 inches of snow per year. Toyama, the capital of Toyama Prefecture, is the world's third snowiest city. The city gets 143 inches of snow per year. Toyama gets almost all of its snow between December and March, with January being the snowiest month.
Toyama's winter snow is a phenomenon created by the city's proximity to the ocean and its placement within Japan's snow belt, with record highs of 103 degrees F (39.5 degrees C) in summer.
Toyama has long been known as a hub for medicine and pharmaceuticals and convenient access to the Japanese Alps' great skiing and snowboarding. The city itself contains several exciting art galleries, museums, and historical landmarks, but for snow enthusiasts, the essential attraction is the
4. St. John's, Newfoundland and Labrador, Canada
St. John's, one of the ancient and most historically significant cities in North America, is located on the island of Newfoundland, which was originally claimed as an English colony. With 26,628 people, it is Atlantic Canada's second-largest metropolitan area. It is also recognized as Canada's foggiest, windiest, and cloudiest significant city. With an average yearly snowfall of 131 inches, St. John's is the world's fourth snowiest city. With average lows of -16.5 degrees F, February is generally considered the coldest month (-8.6 degrees C).
The average annual snowfall in St. John's, Newfoundland, and Labrador is 132 inches. Long into April, St. John's experiences winter storms that include freezing rain and snow. Despite the city's frequently inclement weather, many reasons to visit North America's oldest English-founded city.
5. Syracuse, N.Y., U.S., and Quebec City, Quebec, Canada
Syracuse, N.Y., and Quebec City, both in fifth place, have an annual average snowfall of about 124 inches. With approximately 145,000 population, Syracuse serves as the economic hub for much of central New York. Syracuse University, which was ranked second on AccuWeather's list of the top 10 snowiest institutions, is located in the city.
The city's proximity to Lake Ontario boosts lake-effect snowfall totals, and the town is well-equipped with advanced snow removal equipment to handle severe storms. Syracuse, the economic and intellectual center of Central New York, is as well-known for its weather as its Division I athletic teams. The city is a constant winner of the Golden Snowball Award. Except for the 2011-2012 season, Syracuse has won the award every 2003.
With 491,140 inhabitants, Quebec City is the province's second-largest city. It is one of North America's ancient cities, with a combination of museums and cultural sites honoring the city's rich European heritage. Like Syracuse, the capital of Quebec Province is the world's sixth snowiest city, with an average annual snowfall of 124 inches. Despite having a humid continental climate, Quebec City is no stranger to chilly temperatures, with winter lows as low as -34 degrees Fahrenheit (-36 degrees C). Snow usually begins to fall in early November and continues to fall until mid-April. The Quebec Winter Carnival, a two-week celebration that includes parades, winter sports, and snow-sculpting competitions, commemorates Quebec City's coldest season.
Quebec City remains a popular winter sports destination throughout the rest of the season, with ice skating, ice climbing, and cross-country skiing all easily accessible from the city center. Stoneham Mountain Resort and Monte-Sainte-Anne, both less than an hour apart, are two of the closest ski and snowboard resorts. Quebec City is also known for its UNESCO-protected Old Town, which features charming colonial architecture that symbolizes the city's history as one of North America's oldest.
6. Saguenay, Quebec, Canada
Saguenay, which was founded in 2002 due to a merger of municipalities and cities, including Chicoutimi, has a population of over 145,000 people. Each year, the region receives about 123 inches of snow. In Saguenay, most snowfall days result in less than five centimeters (2 inches) of new snow. On average, there are at least five centimeters of fresh snow for 22 days every year. Snowstorms with accumulations of above 10 centimeters per day occur seven or eight times every year on average.
7. Akita, Tōhoku, Japan
Akita is located in the east of the Sea of Japan in the Akita Prefecture. It has a population of over 320,000 people. The famed Akita Castle, erected in 733 A.D., is also located. Akita is Japan's third snowiest prefecture. Each year, the area receives an average of 5.32 meters (17.45 feet) of snow, with some locations receiving nearly 23 feet. During the winter, substantial snow walls are observed on the sides of Akita's roadways.
8. Rochester, N.Y., U.S.
With an average of 99 inches of snow per year, Rochester falls to ninth place. The city is located south of Lake Ontario and has around 260,000 people. In 1847, one of the first anti-slavery periodicals was launched in Rochester before the American Civil War. Frederick Douglass, the famed abolitionist, founded the North Star newspaper. Douglass, who was always looking to further his education, taught himself to read and write.
9. Buffalo, N.Y., U.S.
Buffalo, located east of Lake Erie and known for its regular snowfalls, tops the list with an average annual snowfall of 95 inches. The city has a population of 259,384 people and is located near the mouth of the Niagara River. On September 6, 1901, during an assassination attempt by anarchist Leon Czolgosz at the Pan-American Exhibition in Buffalo, President William McKinley was shot twice in the chest. A few days later, McKinley died of his wounds, and Vice President Theodore Roosevelt assumed the presidency.
Epilogue
Snow can turn even the most despicable terrain into a glistening utopia of refracted light and silence. However, it has the potential to transform the daily commute into a nightmare of sludge-coated roads and slick sidewalks. Snow is becoming an increasingly rare phenomenon in many locations due to the ever-present threat of global warming. In contrast, in others, snow is a way of life that is unlikely to alter very soon.