15 Cheapest Asian Countries to Visit in 2022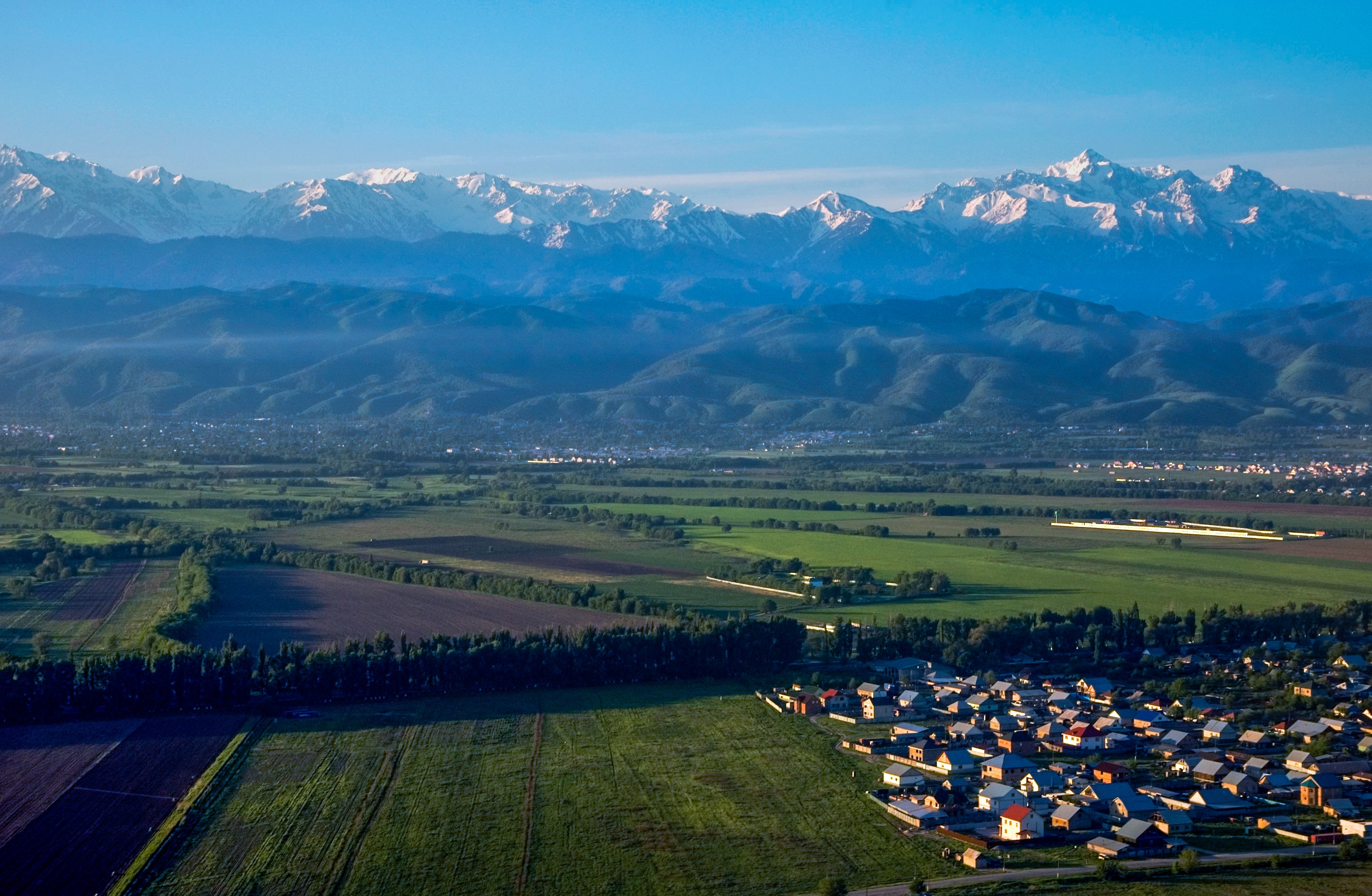 Asia is the world's largest continent, containing up to 48 countries. Turkey and Russia are two of them, and both are in Europe. In addition, Kazakhstan, Azerbaijan, Armenia, and Georgia are all considered on two continents. 
China is Asia's largest country, followed by India. The Maldives is the smallest.
It includes a great mix of the most costly vacation destinations, such as Japan and Singapore, and some of the most affordable, such as Laos and Cambodia.
If you're on a tight budget, Asian countries will be the most cost-effective way to meet your needs. So let's look at the 15 most affordable Asian countries to visit.
1. Kazakhstan
Kazakhstan is one of the most affordable Asian destinations. The country is the ninth-largest globally, with five climatic zones and two time zones. It is located in Central Asia.
It is the world's biggest landlocked country, with a well-known geographical diversity. 
Its smooth deserts, beautiful canyons, hills, deltas, plains, massive glaciers, UNESCO world heritage sites, glittering towers, and futuristic buildings entice visitors from all over the world. Bird viewing is viral in the country.
Everything is cheap here, starting with the accommodation, which costs as little as $2.86. Food is very inexpensive, and the bus is the most cost-effective mode of transportation.
Kazakhstan's daily budget ranges from $8 to $12.
2. Armenia
Armenia is still one of the cheapest nations to visit in Asia because it is not yet overwhelmed by visitors. As one of the world's oldest states, Armenia was the first to adopt Christianity as its official religion and had a thriving 3,500-year-old culture.
The nation is steeped in history and boasts breathtaking vistas of Mount Ararat's top. Armenia will not disappoint you if you enjoy visiting churches and admiring their architecture. It features some of the most beautiful buildings in the world.
Hostels can be found for as little as $4, public transportation costs $2, and meals cost $4. A daily budget of $18 will allow you to experience this wonderful country and all that it has to offer.
3. Cambodia
Cambodia is an excellent destination to begin your Asian adventure due to its central location. The country, one of Asia's cheapest tourist destinations, is most renowned for its Angkor Temples, but it has much more to offer.
If you want to see the authentic Cambodia that everyone loves, you must travel to the country's rural areas. The friendly welcome of the natives, as well as the stunning surroundings of rivers and farmlands, may be found here.
Cambodia's beautiful temples created during the Khmer Era are one of the main reasons for the country's popularity with tourists.
For $3 a night, you may stay in excellent hostels and guest homes.
Buses, in particular, are inexpensive and handy modes of public transit.
The three-day permit costs roughly $60 and allows you to explore the area thoroughly. You can stick to a daily budget of USD 25.
4. Malaysia
Malaysia is a popular tourist destination and one of the most affordable countries in Southeast Asia. Unfortunately, people mistake Malaysia for an expensive country because of its strong economy and affluent cities like Kuala Lumpur, but this is not the reality.
Visiting Malaysia, with its numerous stunning beaches, commercial malls, modern cities, national parks, picturesque places, and historical architectural wonders, is never a dull experience.
In Malaysia, there is a wide range of activities to choose from, including less well-known ones. However, the majority of travelers spend their time in Malaysia's capital, Kuala Lumpur, whether for 48 hours or three days.
A daily budget for lodging, food and transportation might range from $25 to $50.
Peninsular Malaysia is far less expensive than Malaysia Borneo for backpackers. However, the overall cost of travel is comparable to Thailand.
On average, food, transportation, and lodging can all be had for less than $25 a day.
In Malaysia, a hostel room will set you back roughly $6 per night, fish curry will set you back $1.45, and street stall cuisine will set you back less than a dollar, while a "good" lunch in a cheap restaurant will set you back $3.
Likewise, public transportation is less expensive, with prices ranging from $0.19 to $1.90, although using a cashless TNG card is even less expensive. However, alcohol is relatively expensive in Malaysia, with a local lager costing $4.
Malaysia's most incredible destinations are Kedah, Langkawi, George Town, Royal Belum State Park, Cameron Highlands, Perhentian Islands, and Kuala Lumpur.
5. Indonesia
Indonesia is a country abounding of islands, which pique the interest of every tourist who visits. At over 17,000 islands, each offers a different experience, ranging from language and culture to religion and cuisine.
If you're prepared to venture off the usual path, Indonesia has a lot to offer, including forests, volcanoes, beaches, and animals. Unfortunately, it's tough to set a budget for food, lodging, or transportation because the cost of living varies significantly from one place to the next.
If you want to dine cheaply (between $3 and $5), street food is the place to go. There are also dorms starting at $5 and private rooms starting at $15. If you are traveling alone, you should budget between $25 and USD 30 every day. Meals, transportation, and lodging are all included. 
A daily limit of 50 USD might be set for more comfortable lodging. Komodo National Park is one of Indonesia's most popular tourist destinations. With its magnificent hills and majestic sceneries, the park is a stunning sight to see.
Lake Toba, Indonesia's largest and most tranquil lake, is another famous tourist destination. However, amid Lake Toba, there is also a tiny island called Samosir.
Many tourists travel to Bali, known for its surfing areas, nightlife, breathtaking waterfalls, and peaceful, serene rainforests.
6. Thailand
Thailand is another Asian nation worth seeing. Every year, millions of visitors worldwide, particularly budget travelers, flock to the country.
Thailand is an easy country to visit for all types of travelers, with everything highly structured compared to other cheap places in Asia — no wonder it has become a favorite backpacker destination.
Stick to the enormous variety of street cuisine, sleep in hostels, and take public transportation to keep on a budget.
A private room in a hostel can set you back roughly $8 per night, but a shared dorm room will set you back as little as $5. Daily, you can anticipate spending $3 on street food and $5 on transportation within the city.
Depending on your travel style, your daily budget may be as little as $25 or as high as $70. Thailand has a lot of particular sightseeing and activities. Therefore, it is recommended that you stay for at least one week to 10 days.
The hub of Bangkok, the picturesque city of Chiang Mai, and the beautiful beaches of Phuket are just some of the places you may visit in Thailand. Aside from visiting towns, you may also visit the Grand Palace and the Temple of the Emerald Buddha, both world-famous.
7. Mongolia
Mongolia is not at the top of most people's lists of Asian countries to visit, but that doesn't mean it shouldn't be at the top of yours.
Mongolia is rich in natural beauty, most of which has been preserved. However, because the country's tourist industry is still developing, many details are still being ironed out to improve the guest experience.
8. Pakistan
Pakistan is the world's third-cheapest country, so it's no surprise that it's on this list of Asia's cheapest countries.
Pakistan is located in Asia's southernmost region. It boasts the world's fifth-largest population, with about 200 million people. As a result, it is now one of Asia's most popular tourist attractions. Regardless, if you desire to visit Pakistan, you must plan ahead of time.
Even though many tourists have shied away from it as a tourist destination due to decades of political unrest, the country has improved its political and security stability, and visitors can come without fear.
Pakistan has a lot to offer budget travelers, including rugged snow-capped mountains with 108 peaks over 7000 meters, stunning valleys, attractive beaches, and lively towns.
Backpackers can find inexpensive accommodations, such as a $5 hostel in Lahore. A taxi ride will set you at only $4.59, and public transportation will charge you back much less. A full day's worth of meals can cost $8, but you can save money by trying street foods. Pakistan is one of the cheapest places to visit in Asia, with an average daily budget of $29 per person.
When traveling around Pakistan, it's essential to keep cash on hand because paperless transactions are still rising, and money is accepted almost everywhere.
9. Nepal
Nepal, home to the world's highest mountains, has become a popular hiking destination for many trekkers. And, because it is one of Asia's cheapest countries, the number of backpackers continues to rise.
Despite the high expense of flying over Mt. Everest, the overall cost of living is minimal, making it Asia's cheapest country. Avoid scheduled guided hiking vacations in Nepal to save money, as the country is primarily known for hiking.
It is home to Mount Everest, the world's tallest mountain above sea level, which is located in the Solukhumbu District. It has become the ideal hiking destination due to the country's mountains. It is also a country with a diversified wildlife population.
Birds, crocodiles, deer, rhinos, and even the Bengal Tiger can all be found here. The Indian Leopard can also be found in Nepal's mountainous terrain.
Food is inexpensive and should set you back around $2. Expect to spend around $4 on a 5-hour bus ride; however, transit within one location can cost as little as $1.5.
Food is inexpensive and should set you back around $2. Expect to spend around $4 on a 5-hour bus ride. However, transit within one location can cost as little as $1.5.
The cost of a guest room is likewise less than $15 a night. Ideally, you should budget around $30 per day, ideal for budget travelers.
10. Bangladesh
Bangladesh is not the most popular tourist destination, but its low travel prices are causing backpackers to reconsider. The world's longest beach and the world's largest mangrove swamp are found in Bangladesh. In addition, the country has a lot to brag about, which you will discover once you visit there.
Bangladesh is an affordable country to travel in! An Uber can cost around $3, but public transportation, such as buses, is considerably less expensive. Street food can be had for about $1 on practically every corner, but a full course meal at a local restaurant would cost less than $5. The cost of living is likewise relatively low, as is the price of visiting attractions.
You may quickly get by on a daily budget of around USD 30. In Bangladesh, there are many sites to visit and discover. Cox's Bazar Beach, the National Parliament House, and Ahsan Manzil (the 'Pink Palace') are among Bangladesh's best places to visit.
11. Laos
Laos is frequently overlooked due to its lack of shoreline, yet this is a tremendous mistake! Laos is another Southeast Asian country that is currently building its tourism industry. It launched the "Visit Laos Year 2018" to encourage more tourists to the nation. Unfortunately, many tourists overlook Laos when organizing a multi-month Southeast Asia itinerary, despite it being one of Asia's most beautiful countries.
Despite being landlocked, Laos is bordered by numerous spectacular waterfalls, such as the Khone Phapheng Falls near the Cambodian border and the Kuang Si Falls in Luang Prabang. Hike through the nearby jungles, swim in the waterfalls, and marvel at nature's grandeur when you come.
Bus rides cost around $1 per hour, while the ubiquitous fried rice costs $2. There's no reason why you shouldn't love it! Traveling in Laos is relatively inexpensive, and it is one of the most economical nations in Asia to visit compared to its neighbors. You'll need roughly $30 to $40 per day to get around comfortably when you're in the country.
10. Philippines
When you seek stunning beaches and excellent diving places in Asia, the Philippines is a great place to visit. The Philippines has a lot to offer people who enjoy the ocean, with over 7,500 islands.
The Philippines is the ideal destination for a relaxing vacation, with palm trees, lovely beaches, fantastic diving, and breathtaking sunsets.
The Philippines' beaches and islands, those in Bohol, Palawan, and Boracay, are among the best in the world.
A dorm room night will cost between $10 and $15. The boat is an excellent alternative to flying because it costs less than $10 and is incredibly slow. A daily budget of 35 USD is recommended for anyone visiting the Philippines.
12. Myanmar
Myanmar is another lovely Southeast Asian country with a rich culture, fantastic natural tourist attractions, and delectable cuisine. Myanmar receives millions of visitors each year. When the weather is good, October and March is the best time to visit Myanmar.
Bagan, Myanmar's ancient city and a UNESCO world heritage site, is reason enough to visit.
The Sule Pagoda, Bogyoke Aung San Market, and Botahtaung Pagoda are just a few sights to see while in Myanmar. All of these places are in the Yangon area. However, with its spectacular variety of old temples and pagodas, Bagan is also worth a few days.
Myanmar is one of the cheapest nations in Asia to visit if you are on a limited budget. Daily meals are available for 700 kyat, which is less than a dollar. The most significant expense in Mynamar will be lodging, as dorms might be tough to come by, although individual rooms cost around $20 to $25.
Myanmar has a daily budget of $20 to $35. So if you're staying in a three-star hotel, your top limit should be between 70 and 100 dollars.
13. Sri Lanka
Due to its meager cost of living, Sri Lanka has become a favorite destination for travelers, mainly backpackers. This Asian island is home to over 8 Unesco World Heritage sites, fantastic fauna, beautiful white sand beaches, and picture-perfect vistas.
To even scratch the surface of everything, you'll need at least ten days in Sri Lanka!
One of the fascinating aspects of traveling to Sri Lanka is that you can see some of the country's most beautiful locations while spending as little as 35 USD per day (6,500 LKR).
You should budget $2 for a meal, $7 for lodging, $8 for activities, and $2 for transportation.
However, with an average daily expenditure of $20, you may expect to have a wonderful time in Sri Lanka.
14. Vietnam
Vietnam is well-suited to international visitors. Phong Nha Ke, Ha Long Bay, Bang National Park, and Hoi An Ancient Town are just a few UNESCO World Heritage Sites in Vietnam.
Everything in Vietnam is inexpensive, including transportation, lodging, and meals. So if you don't want to spend a lot of money on holiday, this is an excellent spot to go. 15 dollars per day will be more than enough to travel, dine, sleep, and explore this country that has done an excellent job of preserving its unique heritage.
A pint of Bia Hoi, the world's cheapest beer, will set you back a few dozens of cents, a lunch will set you back less than $4, and private accommodations would set you back less than $10.
Rent a motorcycle costs roughly $13 per day, which I highly recommend for genuinely exploring the country.
In Vietnam, 60 USD will bring you a long way in a single day. With this money, you can eat exquisite meals in outstanding restaurants and stay in better-than-average accommodations.
15. India
Only a few nations in Asia can provide travelers with a certain level of diversity. India is only one of the continent's countries that creates a remarkable effect on visitors.
It's the home of the magnificent Taj Mahal! India is a universe unto itself, a superb destination to visit on a shoestring budget. It is the cheapest Asian country to visit, with lovely beaches in the south, the Himalayas in the north, and ancient landmarks in the center.
Because the cost of living is so low, you may thoroughly enjoy your trip without feeling guilty about overspending. In addition, the cost of transportation (rickshaws, cabs, buses, and railways) is relatively low. A 20-hour train ride, for example, will cost you less than $9.
There is no better way to cut down than by eating street food. For example, a vegetarian thali costs less than $2, a glass of fresh fruit juice is only a few cents, while traditional restaurants cost between $4 and $7. Lodging is also inexpensive in India, with a night in a dormitory costing between $2 and $5.
Converting a daily budget of around 40 USD to Indian Rupee is approximately 3,000 INR. With this small sum, you can travel around India and see some of the country's most beautiful sights.
Every year, millions of tourists visit India. According to the Indian Statistical Institute, "monuments, forts, palaces, and museums" are the top reasons international tourists visit India. The other six most popular reasons are religious sites, beautiful locations, medical care, yoga, and spiritual healing.
It's pretty challenging to decide the most popular tourist destinations in India. Most first-time visitors to India arrive in Delhi, the country's capital. The city's most fantastic attractions include mesmerizing mosques, forts, and monuments left behind by the city's former Mughal rulers.
The magnificent Golden Temple draws pilgrims worldwide, with a visitor count that matches the Taj Mahal! However, a voyage on a houseboat around the palm-fringed Kerala backwaters is one of the calmest and pleasant things to do in Kerala. Goa, India's most famous beach resort, entices guests with promises of parties and relaxing days by the sea.
The Bottom Line
If you want to explore some of the world's oldest structures and ancient empires still standing, Asia is the place to go. In addition, you will come across historical sites, each of which will provide you with a history lesson on how Asia came to be what it is today.
Read More 10 Different Cultures Around the World